The US Women's World Cup soccer team is loaded with liberals.
They hate the president I support.
They say they won't show at any White House celebration. That's petty and childish.
One of their star players is an advocate for America-hating Colin Kaepernick. Disgusting.
Truth be told, they would probably be disgusted with the likes of me.
And yet I root for these women, because they represent me and my country in a global athletic competition.
Pulverize Thailand!
Fry those French!
Brutalize the British!
At today's semifinal between the US and England Alex Morgan scored, on her birthday no less, what would be the game-winning goal in a 2-1 affair. Of course, she celebrated, and good for her!
Watch as Morgan pantomimed a sip of tea with her pinkie up.
LOVE IT!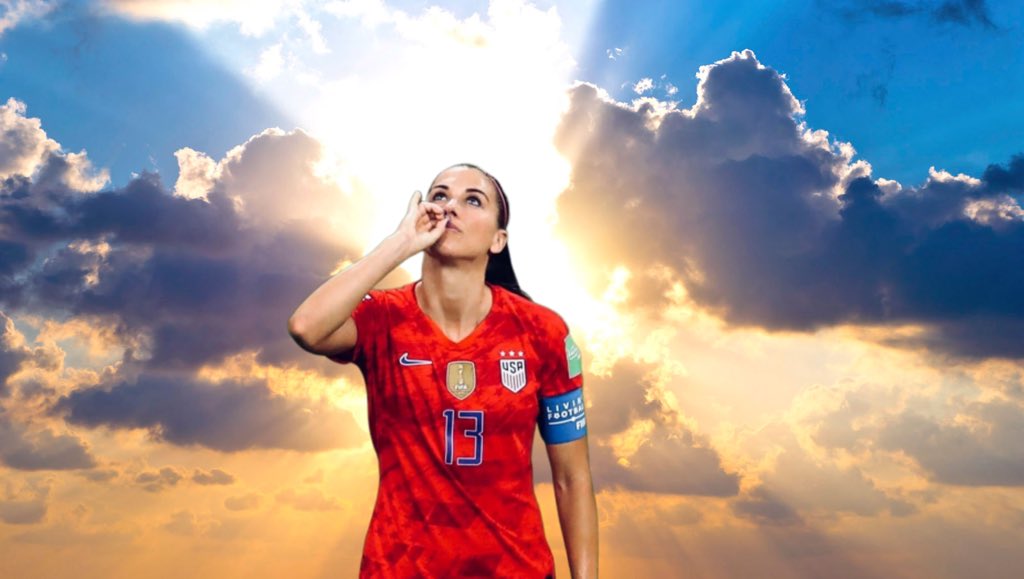 Social media, no surprise, immediately picked up on the display and so many people called it.. are you ready …savage.
Savage.
Society has become so sensitive, and obviously not just in the US of A.
Lianne Sanderson was a member of the English squad that finished third at the 2015 World Cup.