When I put together my Best Cartoons of the Week blog that appears every Saturday morning I rarely insert a liberal illustration. That should not come as a shock to anyone.
I will occasionally, but nothing political. Let's say a liberal cartoonist does something on the Packers and I like it, for example. Or the death of a great American. It's going in.
But generally I'm not putting any lefty artwork on my conservative blog, period. And mostly because I don't think any of those cartoonists are any damn good. Many's the time I've seen them cross the line.
And now a Canadian cartoonist has lost his job after a vile, despicable piece of garbage he drew.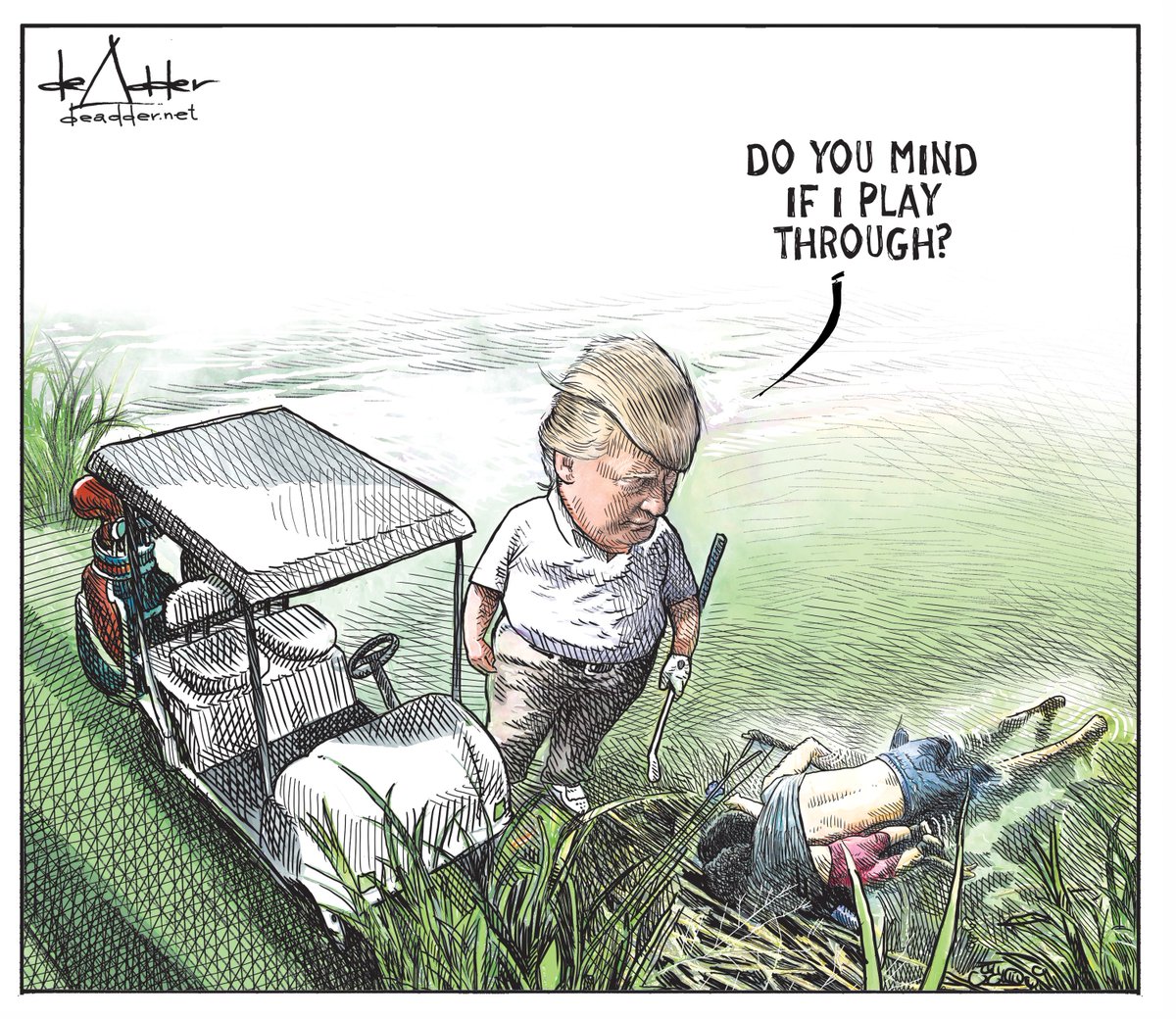 Other lefty cartoonists are coming to his defense, of course, with nary a word of condemnation.
Granted, lots of people hate our president. I get that.
But it takes an extremely warped, evil individual to go in his mind from…
To this…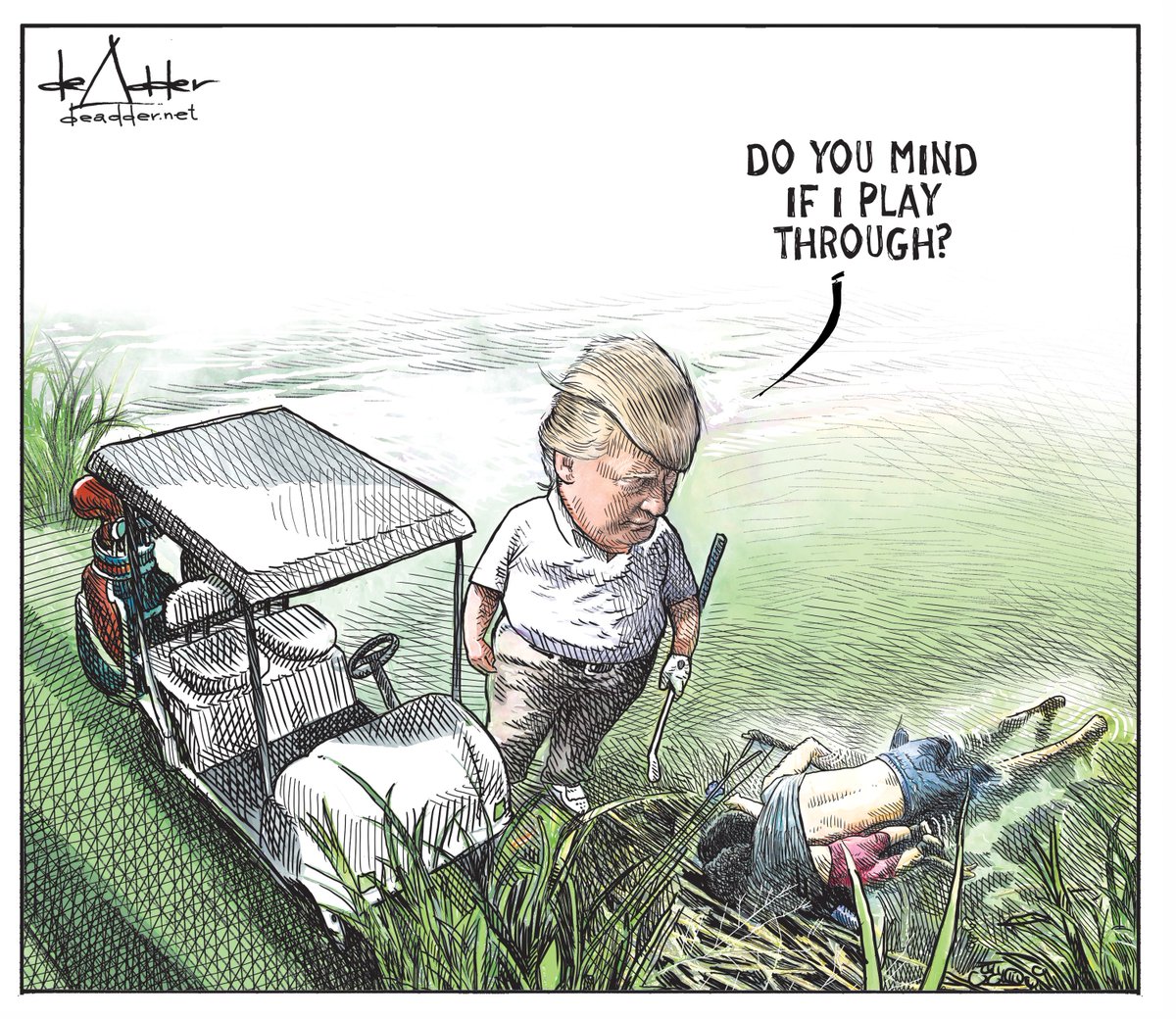 For the record, the real life photo is that of Salvadoran migrant Oscar Alberto Martinez Ramirez and his daughter Angie Valeria  in the Rio Bravo river in Matamoros, Tamaulipas state, Mexico June 24. The 25-year-old man and his 24-month-old daughter, who had traveled from El Salvador and were seeking asylum in the United States, drowned while trying to reach U.S. soil.
What piece of garbage can see political opportunism and humor in that photo? You see who can.
The hateful left has no boundaries when it comes to their disdain for the president and his family. Criticism in the form of political commentary via cartoons is one thing. But this went way too far. The cartoonist got what he deserved.