THERE ARE THOUSANDS AND THOUSANDS OF FOOD BLOGS, BUT ONLY ONE CULINARY NO-NO!
You ever think about an old chain restaurant you enjoyed and wish was still around?
There used to be about 800 of these restaurants. Not anymore. There are a measly seven remaining locations around the country – three in New York and four in Ohio.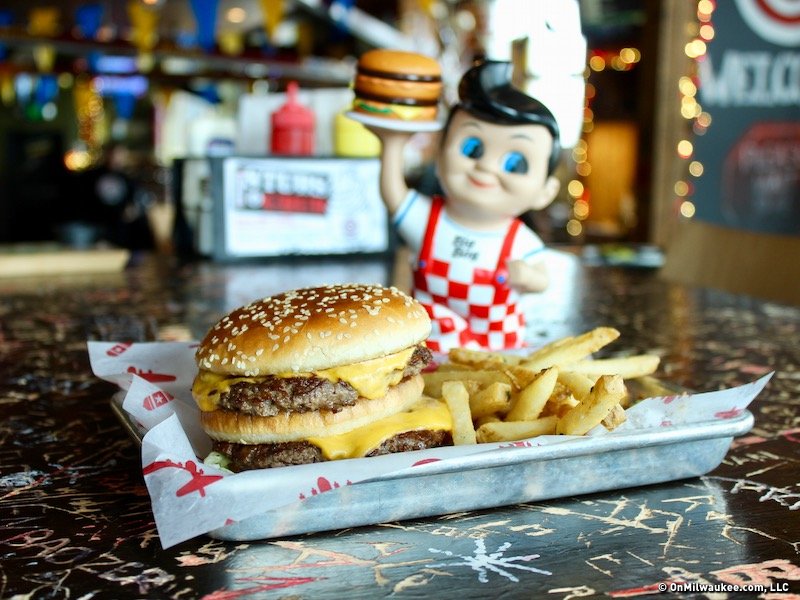 Oh my goodness.
Big Boy was the bomb. All across the country. Emphasize the word "was."
Big Boy began in 1936 and enjoyed a great ride. Get this. In 1979, more than 1,000 Big Boy hamburger joints, including many in Wisconsin, greeted customers across the U.S. with towering statues of the chain's chubby, cheery mascot.
Quick-service competitors exploded and like David and Goliath, the Big Boy went down.
Today, around 200 Big Boys are in business, primarily in the Midwest, none in Wisconsin,  most in Michigan. The closest to the Fischer home is in Stevensville, MI,  183 miles away.
Very,
Very,
Very,
😦
Gotta love Big Boy. If you never experienced him, you don't know what you missed. A cultural icon, a way of life was he.
Where am I going with this?
I'm gettin' to it. I'm gettin' to it.
COUSINS IS YOUR NO-NO THIS WEEK?
No it's not.
Cousins Suns opened in 1972 when two Cousins, Bill Specht and Jim Sheppard, set out to bring their favorite style of sub sandwich from the East Coast to their new hometown of Milwaukee, Wis.
I was a mere teenager back then listening to WRIT Radio and host (DJ if you prefer) Steve York when he posed a trivia question (can't recall what it was) and I phoned in with the right answer and won free Cousins Subs.
The year as I mentioned was 1972. So on a Saturday night we hopped into Dad's Buick and drove to redeem our free subs at the first and only Cousins location in a totally different stratosphere, 60th and Silver Spring.
Since Cousins was new we were as well. The restaurant was rather spartan, and reeked rookie, brand new, with wrinkles (BTW, an incredible testament to what the chain has become).
My father asked what we were entitled to. An adult employee informed that we could any of the handful, yes handful of selections on the board behind him.
Dad and I both opted wisely for the cheese steak.
Cousins Subs and its franchisees now operate more than 100 sub sandwich shops throughout Wisconsin and Arizona.
I love that local success story. Almost 50 years after my father and I traveled to what seemed another time zone I can honestly state I've never had a bad Cousins sub. As a result their subs have been my favorite ever since.
Um, the no-no, Kev. WTH?
I'm gettin' to it. I'm gettin' to it.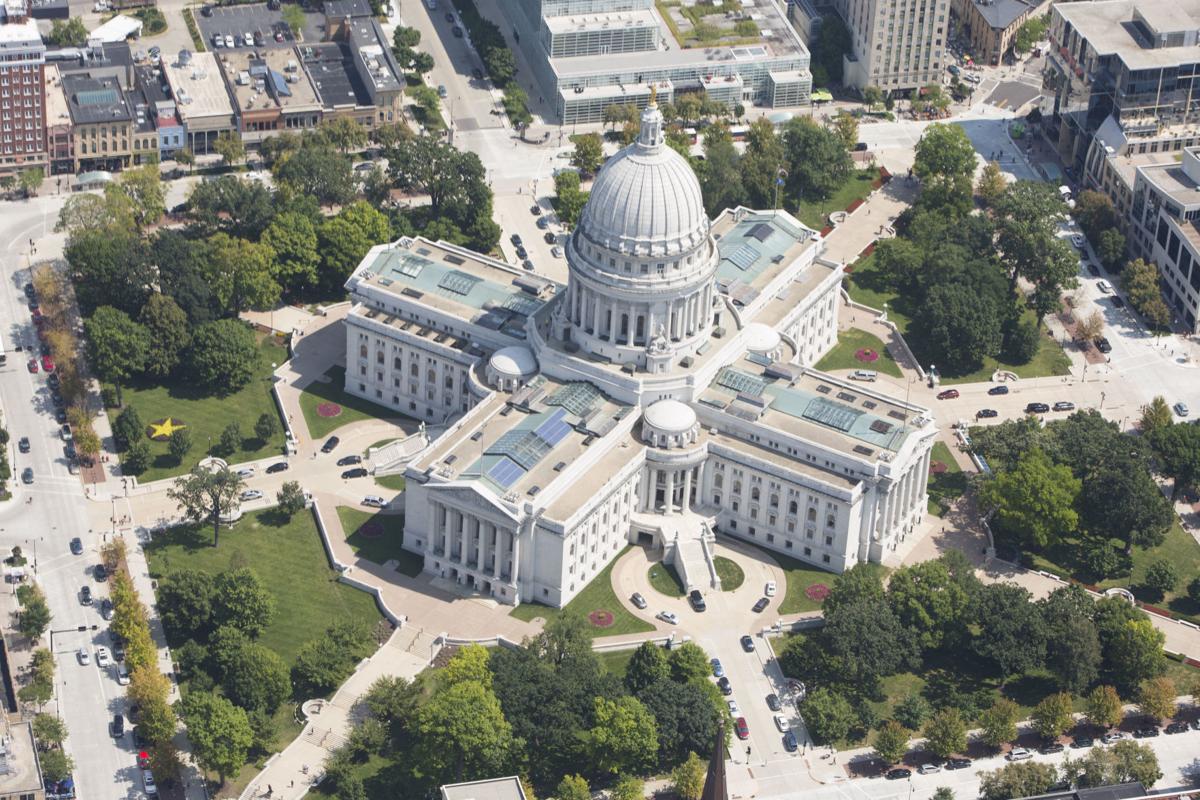 When I was a legislative staffer at the state Capitol, a popular lunch spot was the Subway just off the Capitol Square (There was no Cousins nearby). I swear the attraction wasn't the quality of the AHA-certified menu but the price. That's what drew me less than a handful of times. My last visit to that or any other Subway came many, many years ago during the noon hour in May.
It was an unusually warm spring day. Madison actually gets to enjoy a spring. And it was quite busy at Subway with people lined up outside the door that was propped wide open. Even if the place was air conditioned, the open door was doing no good.
The air inside was sticky and stale. And flies and even a stray bee or two were flying around and occasionally landing on the meats and veggies.
Back at my desk, like the other few times I bought a Subway sub, I second-guessed myself wondering 'What was I thinking?'
The bread is chintzy and plainer than plain. Cold cuts and accompaniments are nothing spectacular. Seasonings are ho-hum. The entire sub is incredibly bland.
Plus the "ambience" of that Subway location was anything but appealing. The warm, humid air, the flies, the bees. Makes me think an American Heart Association representative would keel over at the sight of such conditions. And then there were the folks on the other side of the counter. Multiple body piercings with even more tattoos seemed to be the company uniform.
Don't care at all for Subway. Jersey Mike's is better. Jimmy John's is better. Schlotzsky's and Potbelly ate better.
I thanked God when a Quiznos arrived on the Capitol Square in Madison.
You stand in a single-file line to place your order with a young man I believe was from Central America. Every fast food worker in America should be required to take lessons from that guy. Pleasant, quick, effective, accurate.
Now the assembly line starts constructing your made to order sandwich. If it's a hot one it's placed in a moving toaster. Patrons love that method because the slightly smoky sub tastes like it came right out of the oven.
And this is a terrific touch.
MoneyWise.com has written about chain restaurants that are disappearing the fastest. One of them is Quiznos.
In 2007, Quiznos had 5,000 locations around the globe. worldwide. The chain was sold in 2018 to a private firm when Quiznos' locations had plummeted to just 405. Now there are fewer than 400. Ten are in Wisconsin. Milwaukee's only spot is in the airport.
The recession battered Quiznos so badly it filed for bankruptcy in 2014 before the franchise was sold.
Another chain fading from the landscape is Subway.
The sub shops promised healthier choices in the early 2000s and America ate them up. But they're not the only game in town in that regard.
Subway dumped more than 900 restaurants in 2017 and another 1,100 in 2018. The company has fewer than 25,000 locations in the U.S., the lowest level since 2011. If you look at the global count, the closures amount to more than 2,300.
A spokesman said Subway was focused on "smart growth and restaurant optimization—having the best locations to drive profitability…to achieve this goal some owners will close, relocate, or remodel their locations and that will result in slightly fewer, but more profitable restaurants."
John Gordon, a restaurant consultant out of San Diego said, "As painful as it is for franchisees and the company, it is very much needed, and it needs to fall some more. The quality of some of the sites is beyond poor. And in dense areas you've got multiple Subways within very close range."
I'm cool with the number of awful Subways being shuttered. Can live with that. But I hate to see Quiznos disappearing because they're really good.
There are other places vanishing, too. Read about them in MoneyWise.
CULINARY NO-NO BONUSES
This man ate 'expired' food for a year. Here's why expiration dates are practically meaningless.
Why you should never tell the boss you have food poisoning