Every Friday night we smooth our way into the weekend with music, the universal language. These selections demonstrate that despite what is being passed off as art today, there is plenty of really good music available. Come along and enjoy.
Today is the first day of summer. Thank goodness. Spring was nothing to write home about.
There are tons of songs about the warmest season.  Pete Sirianni, an editor of the New Castle News in New Castle, PA, and a millennial, just this week wrote, and good for him:
Summer songs exude happiness, sunshine and wholesome feelings. As happy as people get to be outdoors, enjoy some sunshine and longer days, summer songs encapsulate all of those things , jam-pack them into a tidy three or four minutes and then blast them over pop radio for years to come. They don't have to be award-winning songs, and most of them aren't. The best part of a summer song is it's ability to make you move, make you sing along and ultimately bring you back to a younger, less consequential life of yesterday.
Picking this week's theme was simple.
Let's get started.
The Beach Boys were the kings of surf music, the poster boys for the genre. Here's a great experiment and combination.
No American group or performer has sold more records than the Beach Boys.
BTW, Thursday was Brian Wilson's 77th birthday.
Question time.
What is definitely, if you had to choose, one of the greatest and most successful pop instrumentals of all-time? Remember our theme.
If you really give it some serious consideration, it's a breeze.
The artist was a child piano prodigy, but his hands were burned in a fire at the age of 18. So he switched to conducting and arranging.
That move cemented a successful career.
And it led to a legendary piece of music as noted by Gary Belshaw,  the executive director of the Plainview Civic Music Association in Planview, Texas:
"That recording is so well-known that it may be the very epitome of the genre of music called 'Easy Listening' – music that is easy on the ears, easy on the soul, easy on the emotions – unless you count shedding tears among the not-so-easy emotions."
That recording by Percy Faith and his orchestra was a Number One hit for nine weeks on the Billboard Hot 100 chart in 1960. That's not all. It remains the longest-running #1 instrumental in the history of the chart.
Here's a rare live recording, Percy Faith leading his orchestra. Who knew so many old white guys could be so good, so cool.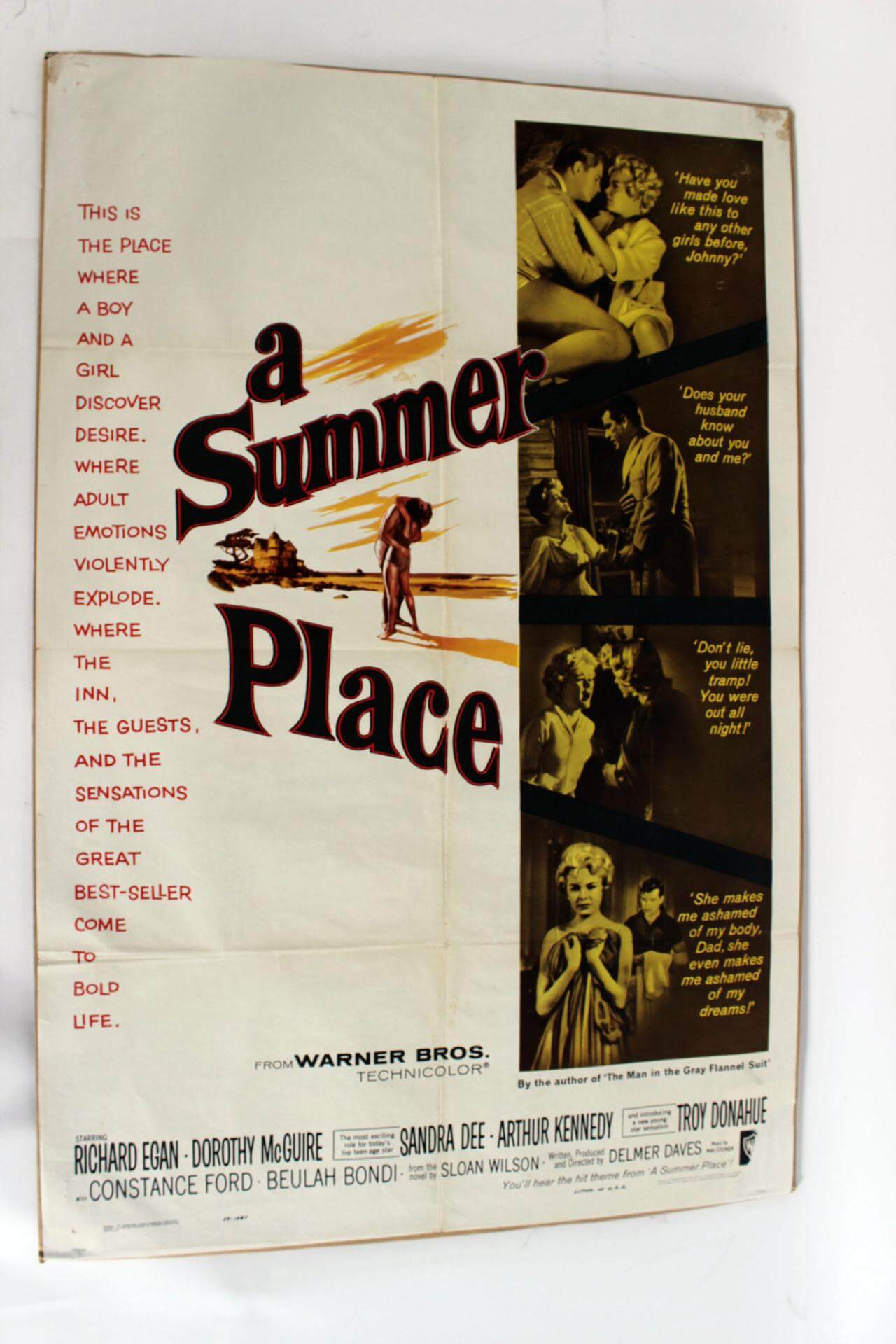 Let's be honest. There are some performers where the mere mention of their names causes people to cringe. I would put Barry Manilow into that category.
When Kenny G first emerged I couldn't take him. Too much screechy alto sax. I preferred when he picked up a tenor sax, instead. What I do like about Kenny is when he does a fabulous job on old standards and classics.
And we just happen to have an example, composed back in 1934 by George Gershwin.
Hey,  did you know this about Kenny G? The guy can really….
Kenny G started playing golf and the sax in grade school. Entering Franklin High in Seattle, he made the golf team but not the jazz band.
One of the best pop instrumentals ever recorded in my view was "Summer Samba" by Walter Wanderley in 1966. I remember it well even though it didn't get much airplay on Milwaukee's two Top 40 stations, WOKY and WRIT. Still I got to hear it often in 1966 because it was on WEMP's playlist, an easy listening station that Dad had playing in his car. BTW, thanks Dad.
The instrumental had words as well. Bebel Gilberto sang in 2000. Here's a brief excerpt.
Gilberto is the daughter of  Joao Gilberto, whose wife Astrud was the lead singer on "The Girl from Ipanema."
If I may indulge you with a story. Before Jennifer and I were married we'd often hit The Packing House restaurant on many a Friday night after I was done taping "InterCHANGE" on  Channel 10 Milwaukee Public Television.
Because we were regulars we got to know lots of folks there, including keyboardist extraordinaire Jeff Stoll who has performed at The Packing House Restaurant for 40 years—the longest continual run at one venue for a Milwaukee musician!

Packing House owner Chris Wiken (L) and Jeff Stoll (R)
One night after yet another great meal we made our usual pit stop at the bar and Jeff was wowing the crowd, again.
Something hit me. I told Jennifer to go ask our friend to play "Summer Samba." It was as if Jeff went into another gear. Before he got to the actual theme his dancing fingers performed an amazing buildup intro.
Wanderley would have been so proud.
From that night forward we never had to make the request again. If Jeff saw us seated at the bar it didn't take him long to break into "Summer Samba."
Then Jennifer and I got married. And we set off to a three-island Hawaiian honeymoon. First stop, the island of Oahu and the Halekulani resort on Waikiki Beach.
Ah yes, we had a room with a view just like that.
One night we dined at La Mer that has been awarded a five-star designation by Forbes Travel Guide for multiple years — the only restaurant in Hawaii to receive this accolade. It's recognized as the finest restaurant in Honolulu.
Very strict dress code there. Lucky for me I brought along a conservative tie.
On another night after dinner, a visit to a place  that also had a dress code.
That's Lewer's Lounge in the hotel with contemporary and classic cocktails, tempting appetizers and desserts, and live jazz music every night of the week.
Casual t-shirts, tank tops, beachwear, exercise attire or flip-flops are not permitted. Fine with us. Note in the above picture in the far left the roomy couch for two.
We were seated and ordered tropical cocktails, of course. And I swear to God within 15 minutes, without any suggestion from the new couple, the jazz combo launched into "Summer Samba." We had to.  After Jennifer and I got up to dance, the floor was suddenly filled. It was Kismet.
"Summer Samba" has Brazilian roots, being a smash hit from the bossa nova playbook.
This is a fantastic cover version from the talented Diana Krall performing for a live recording from Rio. And think about it as you listen to the lyrics. It's the perfect honeymoon song. It was for us.
Beautiful. Absolutely beautiful.
That's it for this week.
Goodnight.
Sleep well.
Have a great weekend.
For our closing song, here's a tiny, tiny clue.
Need another one?
Didn't think so.
The young guy was just 16 when he made it all the way to #1.