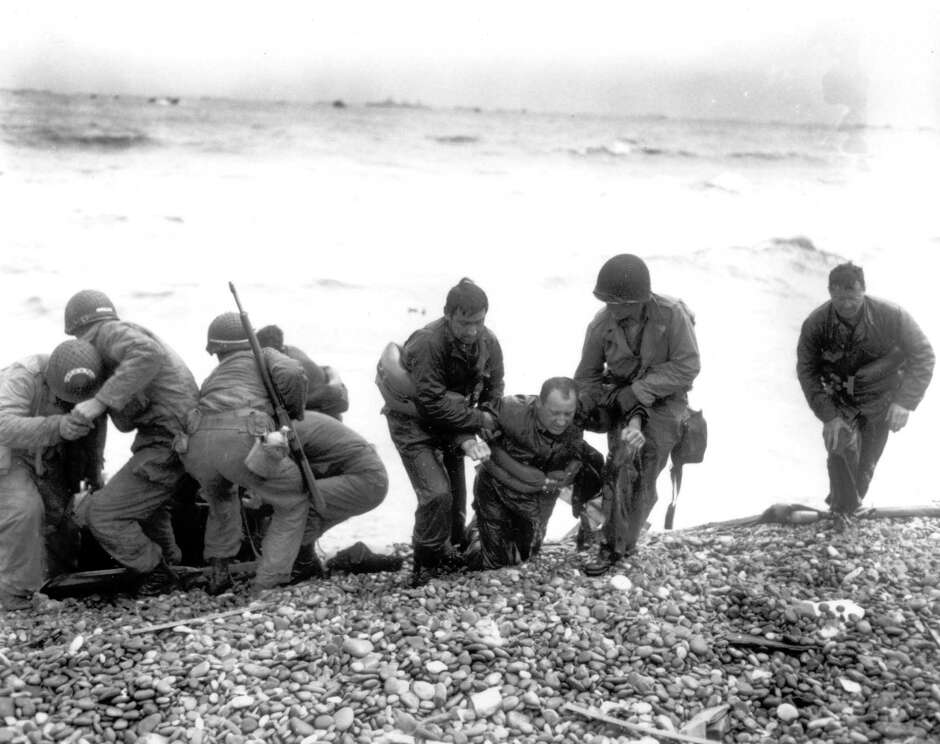 Members of an American landing unit help exhausted comrades ashore during the Normandy invasion, June 6, 1944. Photo: AP
Many schools are still in session this week. I wonder how many students will have the opportunity to learn about or discuss D-Day. My guess is few, and that's extremely unfortunate.
From today's read, an article by the Associated Press:
Kasey Turcol has just 75 minutes to explain to her high school students the importance of D-Day — and if this wasn't the 75th anniversary of the turning point in World War II, she wouldn't devote that much time to it. D-Day is not part of the required curriculum in North Carolina — or in many other states.

"History has taken a back seat" in the U.S. because of the focus on science and math classes, says Cathy Gorn, executive director of National History Day in College Park, Maryland.