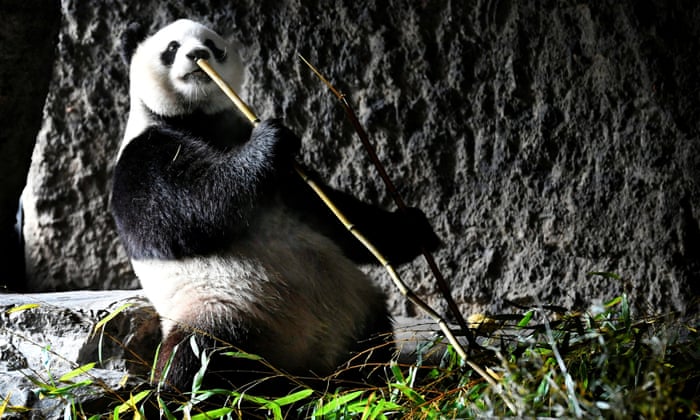 A pictorial week-in-review posted every Sunday.
1) A longtime city employee shot and killed 12 people and injured at least four others after opening fire Friday afternoon in the public works building in Virginia Beach,  making it the country's deadliest mass shooting this year. Police said officers killed the man, identified Saturday morning as DeWayne Craddock, a long-time engineer with the city, after he fired at them in the city's scenic Municipal Center in Princess Anne, a campus of about 30 brick Colonial-style buildings. Alyssa Andrews had been parked next to the complex, with her year-old grandson, waiting for her daughter, who was inside paying a parking ticket. Andrews noticed that the roads were blocked off. She saw SWAT officers running up the street. "The police were just running back and forth with machine guns in their hands," Andrews said in an interview on CNN. "I just saw a police officer run in front of my car with this gentleman that had just gotten shot." Andrews, a nurse, asked if she could help. "They said, 'No, stay in your car.' "
Before the man was taken away, she snapped a photo, which ran on the front page of Saturday's Virginian-Pilot. The stocky, bearded man, in a green striped shirt and khaki pants, with a lanyard around his neck, is a victim.
2) Special counsel Robert Mueller walks from the podium after speaking about the Trump-Russia investigation at the Department of Justice. Mueller broke his silence to make his first public statements since his appointment as special counsel two years ago. Photograph: Carolyn Kaster/AP
3) A house damaged by a tornado in Dayton, Ohio. Photograph: Seth Herald/AFP/Getty Images
4) Danielle Taulbee collects belongings from her grandmother's damaged house in Brookville, Ohio.  Photograph: Kyle Grillot/Reuters
5) Tornado thunderstorms cross over Chivington, Colorado.  Photograph: Gene Blevins/Rex/Shutterstock
6) Gwen McGeorge hugs her husband in front of her home following a tornado in Jefferson City, Missouri. Photo: Carlo Allegri / Reuters
7) Floodwater from the Mississippi River cuts off the roadway from Missouri to Illinois at the states' border in St. Mary, Missouri, on May 30, 2019. The middle section of the country has been experiencing major flooding since mid-March, especially along the Missouri, Arkansas, and Mississippi Rivers. Towns along the Mississippi River have been experiencing the longest stretch of major flooding from the river in nearly a century. Photo: Scott Olson / Getty
8) A tornado is seen in Wabash County, Indiana, in this image made from a video taken on May 27, 2019. Photo: Will Woodward via Reuters
9) A woman protests against migrants outside a processing center and shelter in Deming, New Mexico. Photo: REUTERS/Adria Malcolm
10) Carla Martinez comforts her cousin Ceaser Martinez as he weeps over his brother's grave on Memorial Day at the Veterans National Cemetery in Los Angeles. Rodrigo Matinez was killed in action in Iraq in 2004. Photo: AP
11) A motorcycle rider with American flag fluttering passes crowds during the 32nd Annual, and possibly final, Rolling Thunder "Ride for Freedom" during Memorial Day weekend to support veterans and call attention to POWs and MIAs, in Washington, D.C., May 26, 2019. Photo: Reuters
12) Rev. Stuart Kenworthy sits on a motorcycle during a Blessing of the Bikes event at the Washington National Cathedral in Washington, DC, May 24. Photo: Zach Gibson / Getty Images
13) A man walks among the 4,398 tombstones at the Florence American Cemetery during a Memorial Day ceremony in Florence, Italy, May 27, 2019. Photo: Nay Petty Officer 2nd Class Cody Hendix (DOD)
14) Retired firefighter and 9/11 first responder Rob Serra touches one of the stone monoliths following the dedication ceremony for the new 9/11 Memorial Glade at the National Sept. 11 Memorial, in New York City, May 30. Photo: Drew Angerer / Getty Images
15) Officer Ashley Wilson of the Gwinnett County Police Department in Georgia finished her rookie ride with the Police Unity Tour and sees her partner's, Officer Antwan Toney, name on the National Memorial for the first time. Photo courtesy of Wilson.
16) In Yokosuka, Japan, US troops take pictures of the president, Donald Trump, and the first lady, Melania Trump, onboard the JS Kaga helicopter carrier at a military base. Photograph: Athit Perawongmetha/AFP/Getty Images
17) U.S. First Lady Melania Trump, right, and Japanese Prime Minister Shinzo Abe's wife Akie Abe visit a digital art museum in Tokyo. Photo: AP
18) President Donald Trump, first lady Melania Trump, Japanese Prime Minister Shinzō Abe, and his wife Akie watch sumo bouts in Tokyo, May 26. Photo: The Asahi Shimbun / Getty Images
19) A long queue of mountain climbers line a path on Mount Everest just below camp four, in Nepal. Seasoned mountaineers say the government's failure to limit the number of climbers on Mount Everest has resulted in dangerous overcrowding and a greater number of deaths. Photo: AP
20) Pope Francis signs a Harley-Davidson motorbike belonging to the Christian motorcycle group Jesus Biker during the weekly general audience at the Vatican in Rome. Photograph: Yara Nardi/Reuters
21) West Point cadets toss their caps into the air at the end of graduation ceremonies at the United States Military Academy in West Point, New York, on May 25, 2019. Photo: Julius Constantine Motal / AP
22) A young child is carried from the stands after being injured by a foul ball off the bat of Chicago Cubs outfielder Albert Almora Jr. during the fourth inning of a baseball game against the Houston Astros Wednesday. Photo: David J. Phillip/AP
23) Albert Almora Jr. #5 of the Chicago Cubs is comforted by manager Joe Maddon #70 and Jason Heyward #22 after a young child was injured on foul ball off his bat in the fourth inning against the Houston Astros at Minute Maid Park on May 29, 2019 in Houston, Texas. Photo: Bob Levey, Getty Images
24) Albert Almora Jr. of the Cubs leaves the game after checking on a young child who was hit by a foul ball off his bat in the fourth inning against the Astros on May 29, 2019, in Houston. Photo: Bob Levey, Getty Images
25) Roy Seligman of Nassau, Bahamas yawns as he waits his turn during the second round of the 92nd annual Scripps National Spelling Bee in National Harbor, Maryland. Photo: REUTERS/Aaron P. Bernstein
26) The eight co-champions of the 2019 Scripps National Spelling Bee, (from left) Shruthika Padhy, 13, of Cherry Hill, New Jersey; Erin Howard, 14, of Huntsville, Alabama; Rishik Gandhasri, 13, of San Jose, California; Christopher Serrao, 13, of Whitehouse Station, New Jersey; Saketh Sundar, 13, of Clarksville, Maryland; Sohum Sukhatankar, 13, of Dallas, Texas; Rohan Raja, 13, of Irving, Texas; and Abhijay Kodali, 12, of Flower Mound, Texas, hold the trophy in Oxon Hill, Maryland, on May 31, 2019. Photo: Susan Walsh / AP
27) Disneyland has offered a first glimpse of its newest attraction, the Star Wars: Galaxy's Edge theme park. Visitors can build their own droids and lightsabers, interact with aliens and step into the cockpit of an exact copy of the Millennium Falcon. The interactive experience allows a team of six people to operate the spacecraft. The Millennium Falcon cockpit. Photograph: Mario Anzuoni/Reuters
28) Chewbacca is seen in the cockpit of the Millennium Falcon during the Star Wars: Galaxy's Edge media preview at Disneyland in Anaheim, California, on May 29, 2019. Photo: Amy Sussman / Getty
29) Visitors can sample the blue milk that made an appearance with Luke Skywalker in Star Wars: A New Hope. Photograph: Mario Anzuoni/Reuters
30) This design concept is a finalist in NASA's ongoing competition to design 3D-printed habitats for Mars. The competition required the teams to design habitats that could withstand the intense radiation, extreme temperature shifts and thin atmosphere on Mars. And the habitats had to be designed so that they could be built via 3D printing.  A 3D printer could be sent to Mars to build a habitat before astronauts even touch down, meaning astronauts would have a place to live as soon as they arrived planet-side. Photo: SEArch+/Apis Cor
31) A person rides a zip line from the second floor of the Eiffel Tower, May 28. Photo: Eric Feferberg / AFP / Getty Images
32) Police were called to a Clearwater, Florida residence after the homeowner reported that an 11-foor alligator broke into the condo …  via a ground-level window. The 3 AM home invader was subsequently corralled by a trapper (but not before the alligator toppled furniture and broke a bottle of wine). Cops reported that there were no injuries during the incident. Photos: thesmokinggun.com
AND FINALLY…
Burrito-loving couple welcomes newborn with adorable photoshoot