Culinary no-no began on Father's Day 2007, a beautiful summer day, when I wrote about grilling brats. And eating brats. And topping those brats. I was inspired by my wife, Jennifer who, in my admittedly unscientific opinion, ruins brats by squirting ketchup on them. Other dining taboos quickly came to mind. The original idea was to take this concept only a few months, till the end of summer and then pull the plug. Then the unexpected happened. People started reading Culinary no-no. Lots of folks. So we keep doing the no-no.
Please raise your hand if you've ever heard the following:
Breakfast is the most important meal of the day.
The reliable website, WebMD claims to provide credible information, supportive communities, and in-depth reference material about health subjects, and that it is a source for original and timely health information.
WebMD is  aware you may not have time for the most important meal of day. So…
If you can't find time for breakfast, consider setting your alarm clock 15 minutes earlier. Then follow two simple rules. First, make sure breakfast includes at least one, preferably two, servings of fruit. Next, help yourself to high-fiber foods like toasted whole grain bread, high-fiber breakfast cereal, or oatmeal. That's all you need to be well on your way to a daily helping of good health.
WebMD says breakfast provides better physical health and feeling better both physically and mentally if they had a bowl of cereal flakes daily.
Researchers have also discovered according to WebMD that individuals who reach the age of 100 tend to consume breakfast more regularly than those who skip the first meal of the day.
To repeat, the recommended breakfast servings by the so-called experts include at least one, preferably two, servings of fruit. And high-fiber foods like high-fiber breakfast cereal, or oatmeal.
Let's make this personal.
Servings of fruit?
Sure, if stuffed in a donut or pie.
High-fiber breakfast cereal?
Could I have Cocoa Krispies or Cap'n Crunch instead?
Oatmeal?
I've hated since I was a kid. I mean just look at that gunk. It's about as appetizing as poi. I don't care how many palm trees are swaying in the background.
So let's say we (I) opt for something different.
Here's my usual breakfast routine. My wife packs it for me. This is actually quite healthy.
When I get to work, albeit usually 2-3 hours after I wake up, I toast, and then spread butter and some jam or jelly on…
Of course an occasional drive-thru at the Golden Arches is quick and convenient.
But if a Hardee's is nearby…
A Kwik Trip is very close to our Franklin home. So a stop for gas can lead to…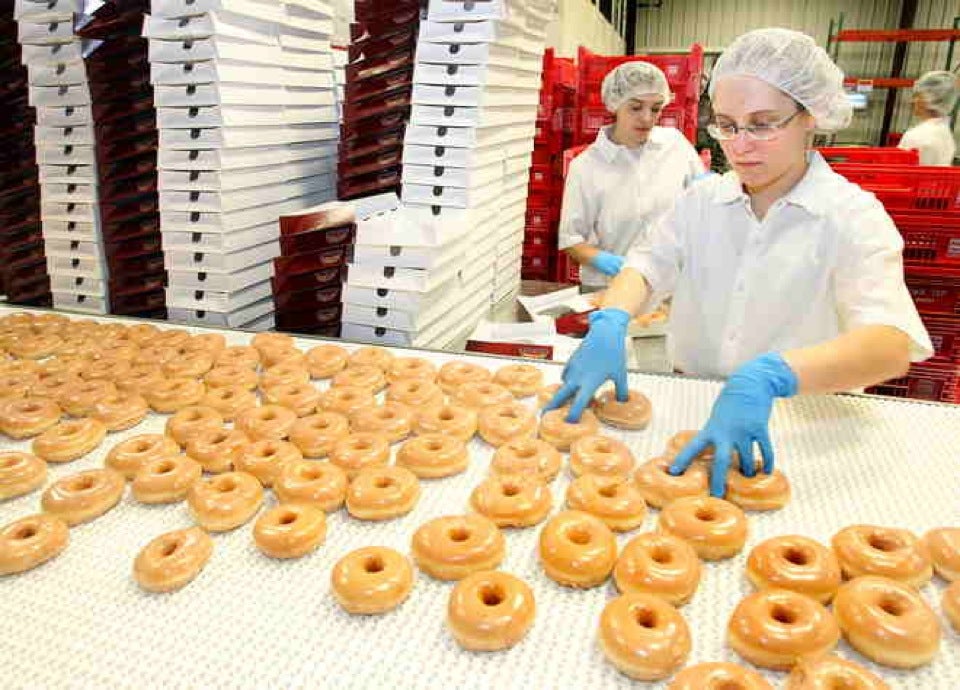 A pretty good donut.
What about a restaurant for a sit down affair. For example our usual Sunday morning visit to Meyer's Restaurant in Greenfield.
They're amazing broasted chicken. The best in town. I mean it.
And at the Cheesecake Factory, I recommend…
The Monte Cristo sandwich. Kyla goes for the Creme Brulee French Toast.
Can we agree that those are all popular breakfast options?
Eggs, sausage, bacon, french toast, etc.
The Internet is a beautiful thing. Need to know how to prepare Steak Diane, or Oysters Rockefeller, or Chicken Tetrazzini, whatever. A gazillion ideas are just a few computer clicks away.

Regular readers know a common Culinary no-no routine. Many photos leading up to the main point.
About these photos, did you notice any lettuce, tomatoes, onions?
MSN.com believes it's on to something.
"Meet the new and improved morning meal; the breakfast salad."

An avocado citrus salad. Juicy, tart citrus. And then, creamy avocado. Tangy pickled red onion. Finished with a honey lime vinaigrette. Described as "super refreshing."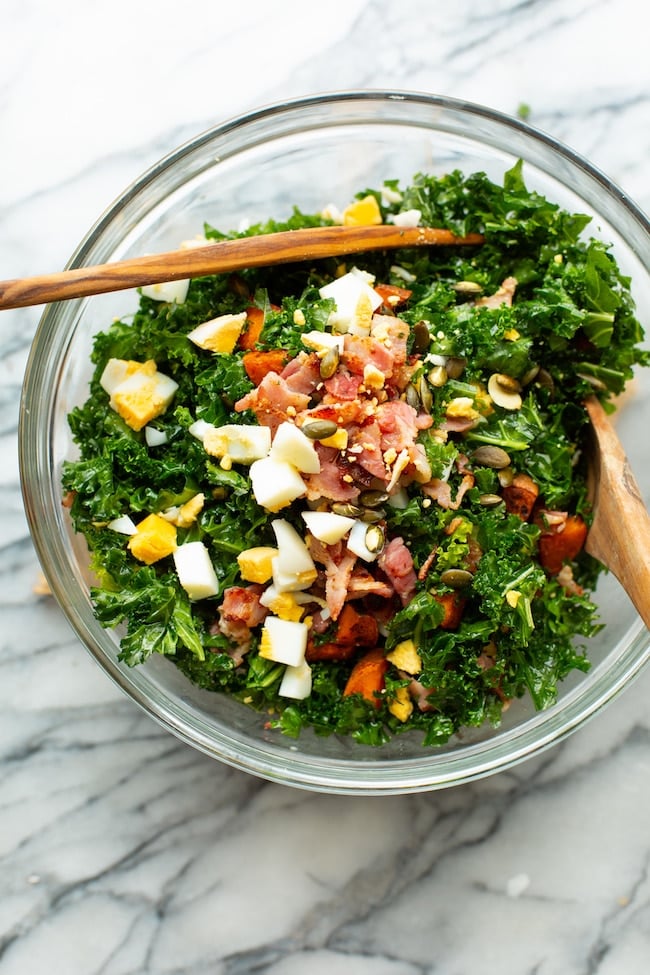 Pan fried sweet potatoes, bacon and chopped hard boiled eggs with toasted pumpkin seeds in a simple garlic vinaigrette.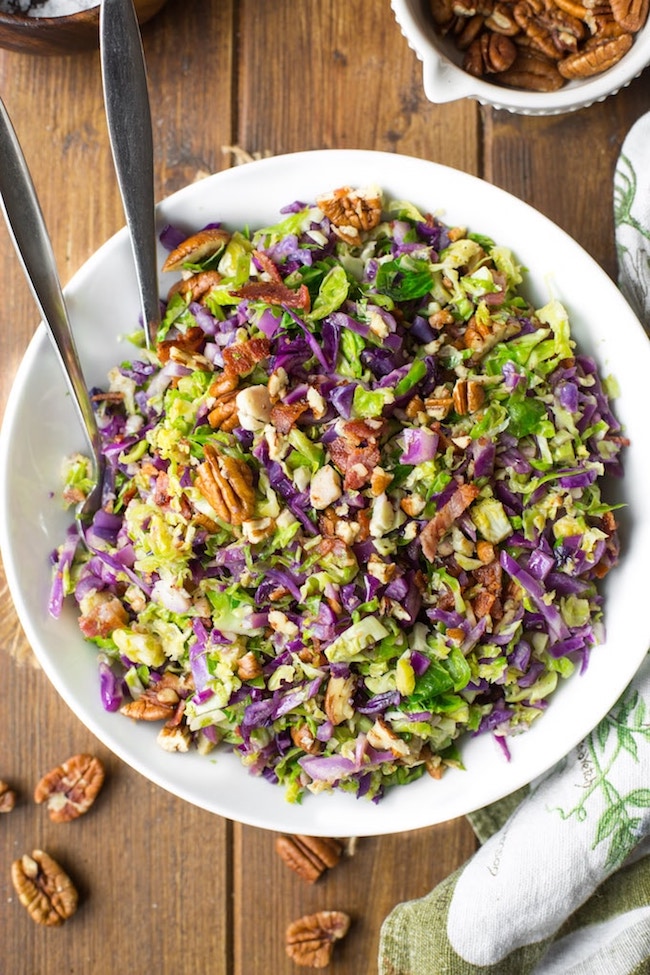 Shredded Brussels sprouts and chopped cabbage salad topped with crispy bits of bacon and chopped pecans.
Those are just a few recipes MSN has posted.
The website goes so far as to claim salad for breakfast is the new…
I say NEVER!
CULINARY NO-NO BONUS

The Legend of the Vomelet