Previously on This Just In…
From a Culinary no-no posted in late 2016:
More great stuff about Kwik Trip from Convenience Store News that designated Kwik Trip Innovator of the Year:
Kwik Trip has become one of the c-store industry leaders in foodservice — noted for owning and operating its own food commissary, dairy, bakery and other food manufacturing facilities, as well as its own trucking fleet.
Here's an amazing bullet point:
Kwik Trip also offers a wide range of grab-and-go foods for breakfast, lunch, dinner and snacks, most of which are produced and delivered from its own bakery and Kwik Trip Kitchen commissary. Breakfast offerings include bacon croissants, Western English muffins and sausage-and-egg sticks. The bakery supplies Kwik Trip's signature Glazer doughnuts (think Krispy Kreme), muffins, cookies, Danish, bagels, bars and breads.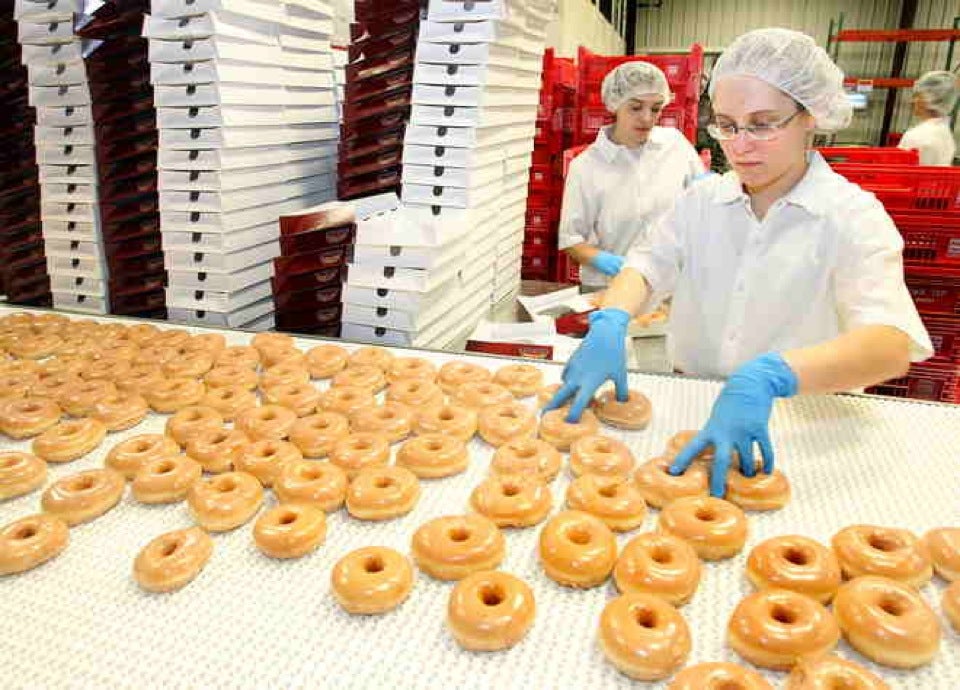 A gas station that makes its own bakery?
—From Culinary no-no #498, December 4, 2016