Every Friday night we smooth our way into the weekend with music, the universal language. These selections demonstrate that despite what is being passed off as art today, there is plenty of really good music available. Come along and enjoy.
Cinco de Mayo, or the fifth of May, falls on Sunday, May 5 this year. While it is a relatively minor holiday in Mexico, in the United States, Cinco de Mayo has evolved into a commemoration of Mexican culture and heritage, particularly in areas with large Mexican-American populations. Cinco de Mayo commemorates the David and Goliath-esque Battle of Puebla in 1862. Mexico had trouble paying back war debts to European countries, and France had come to Mexico to collect that debt. Despite being grossly outnumbered and outgunned, Mexico prevailed after several days of fighting.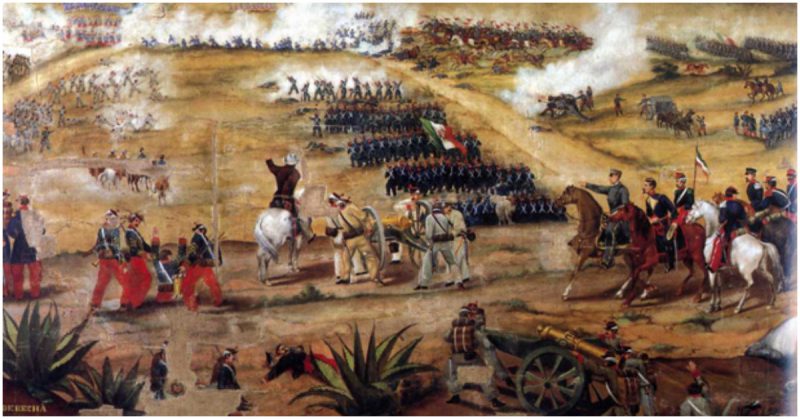 "If you went to any bar tonight and said 'What's this day about?', they would be clueless, and you can't blame the alcohol consumption either," said Carlos Tortolero, president of the National Museum of Mexican Art.
This week, music that goes beyond Mexico. Music with a Latin flair. Andale!
One of the most popular performers to hail from Mexico is guitarist, composer, singer and band-leader Carlos Santana. You probably have heard of him.
But did you know he has a brother, Jorge Santana, who also plays the guitar. In the 70's Jorge was a leader of the band Malo, based in San Francisco. We have that rousing opener we love from the group's second album, an instrumental with a driving horn section and plenty of pulsating percussion. Just imagine Blood, Sweat & Tears, or Chicago, Latin-style.
Speaking of Carlos Santana, his career skyrocketed fifty years ago following his legendary performance at the Woodstock Music and Art Festival in 1969. The film "Woodstock" featured Santana's appearance and he was on his way to stardom with a style that over the years has combined Latin, salsa, blues, rock, Afro-Cuban, jazz, fusion, and world beat music. He is a member of the Rock and Roll Hall of Fame, has sold more than 90 million records, and performed to over 100 million people around the world.
In 1999, three decades after Santana's 1969 debut album, Supernatural  became Santana's most successful work by far, selling more than 15 million copies and netting eight GRAMMYs and three Latin GRAMMYs. One of the tracks that won the GRAMMY for Record Of The Year for Santana is redone here by Puerto Rico native Nestor Torres on the flute.
During the disco craze of the 1970's the large ensemble called "The Salsoul Orchestra" was very popular, backing many artists like Harold Melvin and the Blue Notes, the O'Jays, Billy Paul, Teddy Pendergrass, Lou Rawls and the Stylistics, in addition to releasing their own solo recordings. And when we say large we mean it.  It was common for the orchestra to boast 50 members with as many as 18 violinists. Jazz vibraphonist and bandleader Vincent Montana, Jr. founded and led the orchestra. "Salsoul" referred to a combination of soul and salsa music.
"We were, first of all, good musicians, jazz musicians," he said. "It would be so in-time and so beautiful, it was like a religious feeling."
Montana believed that playing more than one violin at a time produces a variety of harmonies. "No two players play alike; no two instruments sound alike."
In 1978 the album "The Salsoul Strings" came out and sounded just like the title. One of the tracks was a remake of a  Cuban rumba written between 1915 and 1917 with lyrics by Agustin Rodriguez and music by Gonzalo Roig. It was called "Quiereme Mucho" but later changed to the English "Yours."
Big bands actually did fast-paced swing versions of what is essentially a love song. The Salsoul Strings' lush arrangement is far more gentle. The lyrics, at the risk of sounding trite, are quite pretty and I've included them below. Listen for abundant strings and a haunting trumpet.

Yours till the stars lose their glory
Yours till the birds fail to sing
Yours to the end of life's story
This pledge to you, dear, I bring
Yours in the grey of December
Here, or on far distant shores
I've never loved anyone the way I love you
How could I, when I was born to be just yours
This night has music, the sweetest music
It echoes somewhere within my heart
I hold you near me, so, darling, hear me
I have a message I must impart
Yours till the stars lose their glory,
Yours till the birds fail to sing
Yours to the end of life's story
This pledge to you, dear, I bring
Yours in the grey of December
Here, or on far distant shores
I've never loved anyone the way I love you
How could I when I was born to be just yours
Just yours
When I was born to be just yours

Montana died in 2013.
Next up, saxophonist Ed Calle, recognized for his ability to play Latin and contemporary jazz, and pop. Born in Caracas of Spanish parents, today Calle can be heard on hundreds of recordings both as a sideman and soloist. He appears on Grammy-award-winning albums by Frank Sinatra, Vicky Carr, Arturo Sandoval, and Jon Secada, as well as on numerous television and motion picture soundtracks. He is one of Miami's best known musicians.
From Calle's 1995 album "Double Talk" this one really sizzles.
That's it for this week.
Goodnight.
Sleep well.
Have a celebratory weekend!
Take it away, Wolfman Jack!
AND, ICYMI last week, here's our Kentucky Derby musical blog.