The Barking Lot is a regular weekly feature of This Just In…Written by my lovely wife, Jennifer and me.  It opens with the weekend dog walking forecast followed by the main blog from dog lover, Jennifer. Then it's DOGS IN THE NEWS and our close. Enjoy!
THE WEEKEND DOG-WALKING FORECAST: We grade the weather outlook for taking your pet outdoors.
TODAY:  A mainly sunny sky. High of 61. "B"

SUNDAY:  Mostly sunny. High of 75. That's nearly 40 degrees warmer than last Sunday.   "A+"
Now, here's my lovely wife, Jennifer with this week's main blog.
I'll admit it:  I hate to exercise.  I don't exercise.  Even when I didn't have Achilles tendonitis as a legit excuse not to run, I didn't run.  Coming to terms at an early age with the fact that I will never be an Olympian meant considerably less pressure growing up.  😉
I've often said that our dog will be walked for pleasure when weather cooperates and I'm in the mood.  Otherwise, Future Fido will be forced into contentment with our yard for canine workouts and toileting needs.  Trust me, our dog won't be neglected…  It will be loved, played with, and given plenty of space to run & enjoy its doggy life.  But pet parenthood will not suddenly throw me into a new found love for aerobic activity.
Apparently it's a good thing I don't live in the UK.  At least from the perspective of someone who has a health routine equivalent of the DMV sloth from Zootopia.  But if getting a dog helps YOU burn extra calories, by all means be my guest!  
I realize this recent study is not as in-depth as the other scientific findings I've blogged about.  Still, I love when data and doggies merge to create an interesting article.  Thanks, Carri Wesgrath!
—Jennifer Fischer
Thanks, Jennifer!
All the more reason we shouldn't get a dog. I would dearly hate to see my adorable wife out there walking and walking and walking our pet each and every day.
Now careful folks. Don't be throwing objects at your computer!
Time now for DOGS IN THE NEWS, canines that made headlines the past week.
This was probably wrong.
You've heard about that anti-vaccination movement. It's now infecting the pet world.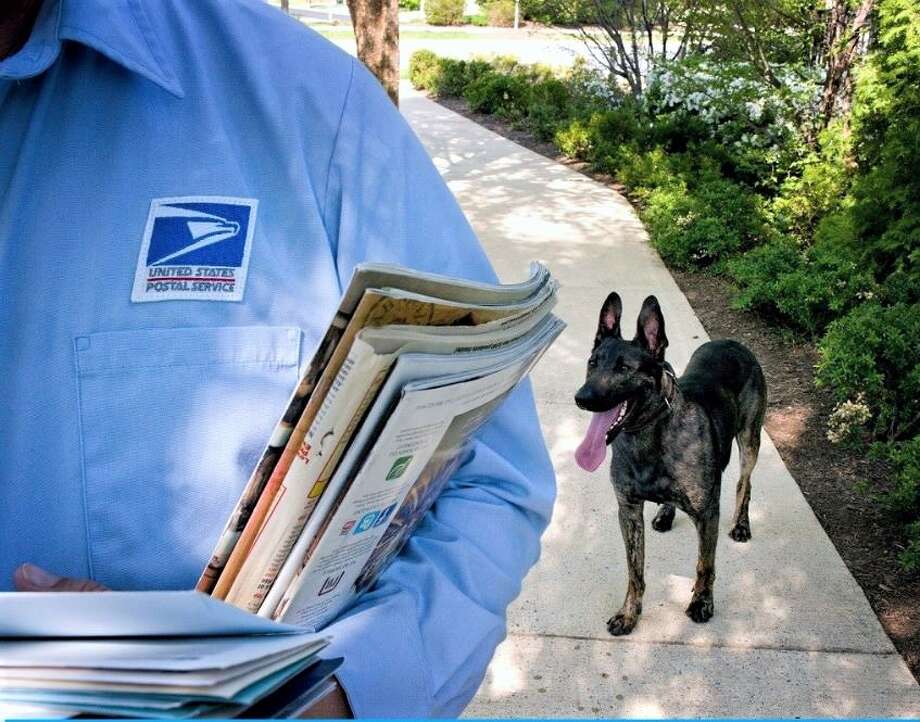 Today is the last day of National Dog Bite Prevention Week.
At Palm Beach Kennel Club, a Vilified Sport and a way of life end.
She Gave Her Dog CBD Oil to calm him down and help his separation anxiety.
Dog Watching Owner Dig Its Grave has brought out a lot of emotions.
A change in routine raises the question: Are dogs more adaptable than their owners?
Check out these 'high tech dog houses.'
What's dirtier? A dog or a man's beard?
How not to kill your pets this Easter.
THAT'S IT FOR DOGS IN THE NEWS.
HERE'S OUR DOG PHOTO(s) OF THE WEEK.

A baby goat kisses a dog at the Pet Expo 2019, a pet show in Bucharest, Romania, April 13, 2019. Photo: AP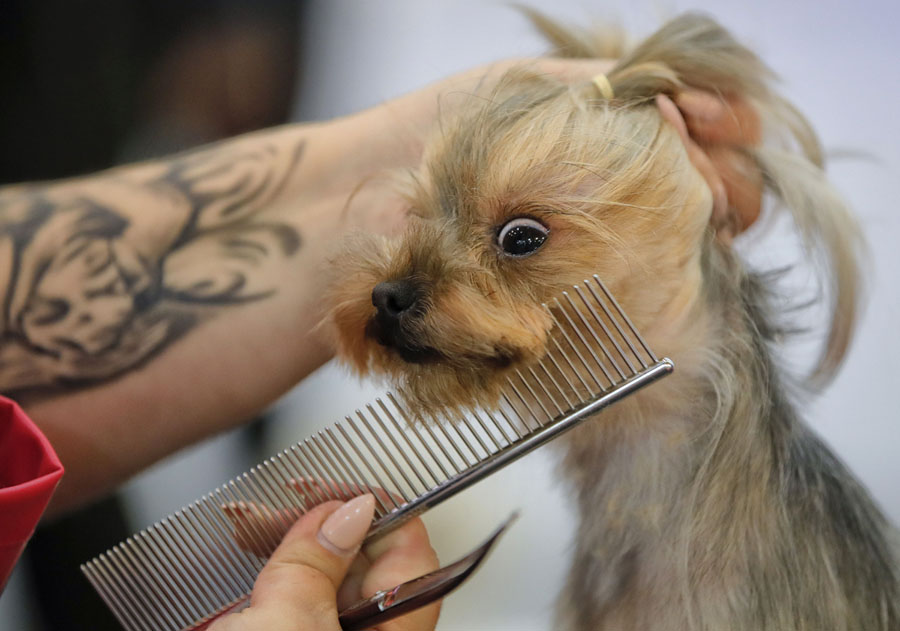 Elsa the Yorkshire is groomed in a competition at the Pet Expo 2019, a pet show in Bucharest, Romania, on April 13, 2019. Photo: Vadim Ghirda / AP
We close as we always do with our closing video.
First, from CBS News, dog-walking apps are causing concern.
And oh, how we love a happy ending. This lucky pup has been given a second leash on life.
That's it for this week.
Thanks for stopping by.
We'd really appreciate it if you forward this on to other dog lovers you know. Let them have some fun!
See ya, BARK, next Saturday!