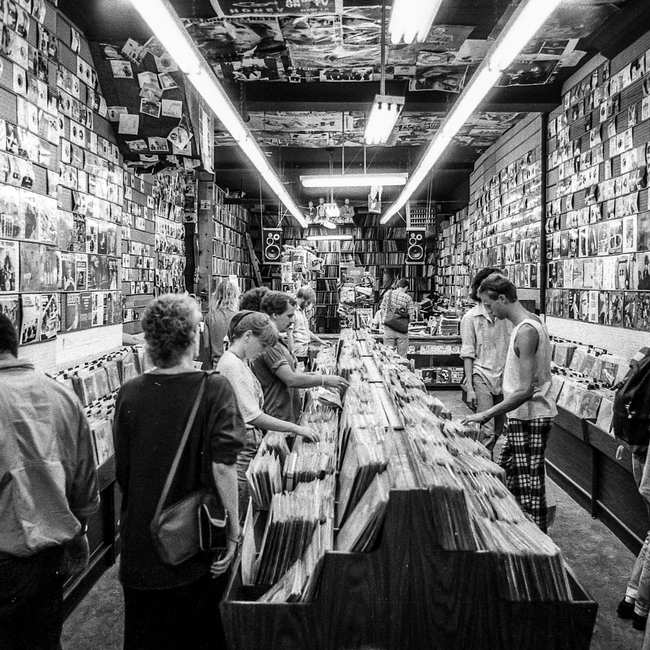 Remember those old record stores?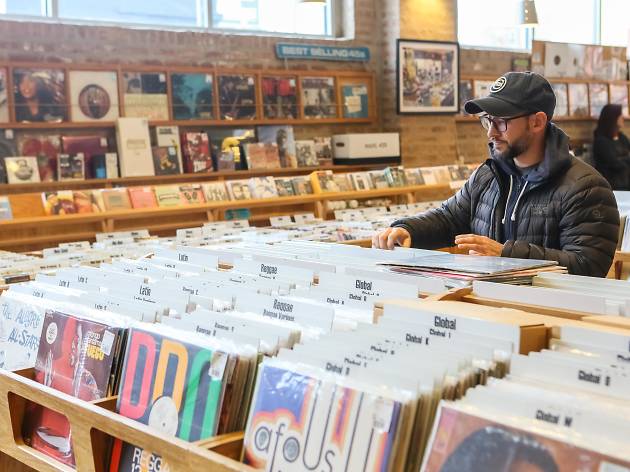 The first one I ever ventured into was Piasecki's on Mitchell Street on the south side of MIlwaukee. At Piasecki's I had one of the greatest experiences of my very young life at the time. My older brother took me, and to this day I'm not sure if he did it willingly or was instructed by mom.
I remember it like it was yesterday. The glass door opened, and 1, 2, 3 steps down to a long, long, narrow aisle of stacks and stacks of wax. My brother helped me find "Devil in Disguise" by Elvis Presley. I walked up to the counter and took out what I believe was about 30 cents to pay Mr. Piasecki who sported an accountant's visor and a cigar. The  aroma filled the store along with all that wonderful vinyl.
There other cool places I would buy my 45s on Mitchell Street. In the basement of Woolworth's. At the top of one of the escalators at Schuster's. Further down the street at Sears. It didn't take long to figure out the day and time a new shipment would arrive.
Vinyl is enjoying a bit of a comeback, but it's never been the same since the compact disc or CD took over. Small in size, convenient, easy to track, and better sound quality…these qualities made the CD invention of more than 35 years ago a wonder of technology.
The bad news is that the advent of the CD meant the virtual disappearance of a lost art, the great album covers. Those wonderful pictures and designs and occasionally photos or posters stuffed inside.
A fascinating pop culture debate would be what is the best album cover of all-time.