Culinary no-no began on Father's Day 2007, a beautiful summer day, when I wrote about grilling brats. And eating brats. And topping those brats. I was inspired by my wife, Jennifer who, in my admittedly unscientific opinion, ruins brats by squirting ketchup on them. Other dining taboos quickly came to mind. The original idea was to take this concept only a few months, till the end of summer and then pull the plug. Then the unexpected happened. People started reading Culinary no-no. Lots of folks. So we keep doing the no-no.
On Saturday it was pandemonium at the Fischer household. Kyla had some friends over for a small birthday party. A larger gathering is planned for sometime in May.
This was one of the quiet moments as the girls (from Kyla's school, the neighborhood, and Cashel Dennehy Irish Dance) got right into the spirit of the party's donut theme with frosting, icing, and sprinkles.
Donut decorations came after other snacks including pizza were served. The pies came from Papa Murphy's (plain cheese that were a big hit).
There was enough on hand (imagine that) allowing me to sneak a slice or two. But the plain cheese needed some pzazz for my blood so I sprinkled on some red pepper flakes.
We'll never think twice about ordering Papa Murphy's. And some frozen pizzas are mighty good for frozen. But as far as the chains are concerned, for me, unless it's Papa John's the others will never see the inside of my house.  I don't care how many deals they're offering during March Madness.
Let's consider what's happening at Pizza Hut. We've mentioned before that all the goofy restaurant ideas often originate in the moonbat capital of the United States, the Golden State.
At select Pizza Hut locations in southern California the restaurants are selling 99-cent petite shakers of crushed red pepper and grated cheese. That's how Pizza hut and other chains do it. Unlike pizzerias that put those condiments in jars on the tables, Pizza hut gives it to you in packets. But they don't just  "give it you" in the aforementioned select spots.
In a statement Pizza Hut said, "As the marketplace continues to evolve, select Pizza Hut restaurants in Southern California have begun to test selling crushed red pepper and grated cheese for 99 cents."
The shakers contain a measly .88 ounces of grated cheese and .61 ounces of red pepper flakes, according to Pizza Hut.
One Pizza Hut location in Orange County, California,  charges $1.25 for 1 gram of red pepper flakes and $1.25 for 2 grams of grated parmesan cheese. Two grams is equal to 0.07 ounces.
The 1.75 ounce container of red peppers I used on my plain cheese pizza this weekend…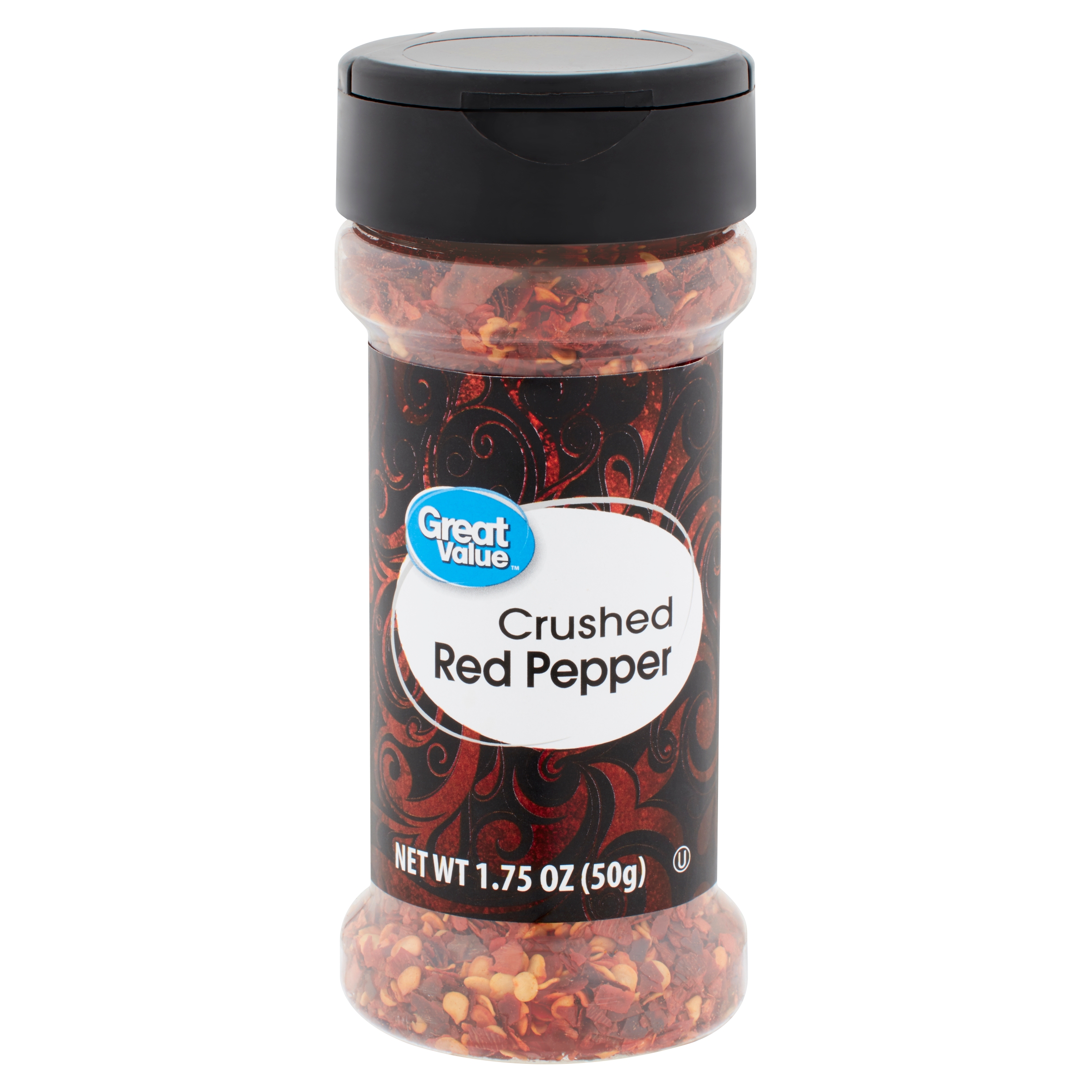 Yeh. That's it!
My wife bought it for 99 cents. If the size was 2 ounces the cost would be $1.40 as opposed to the $2.50 the restaurant might be serving. But the restaurant isn't putting shakers on the table. They're putting packets on the table.
Are they soaking customers?
No.
Are they asking customers to pay out of pocket when customers are not accustomed to?
You betcha.
You are a major national chain and you're asking me (if the experiment heads to Wisconsin) to pay for a puny packet of cheese or peppers?
And not enough fresh stuff in a jar.
This is like McDonald's asking me to pay for cream in a creamer. A Greek joint wanted extra for gyro sauce. A fee for maple syrup for  my to-go pancakes?
By  now the no-no should be clear and non-defensible.
Why this nickle-and-diming of Pizza Hut customers that could very well stretch elsewhere?
We've blogged about it many times, and many more times has it been reported.
The answer is food politics.
When the minimum wage goes up many who can't see past their nose foolishly suspect good news.
But, from Nation's Restaurant's News:
In January, California's minimum wage increased $1 an hour, to $12, for businesses with 26 or more employees. The minimum wage will reach a state-mandated $15 an hour in 2022 for large companies. Employers in California with 25 or fewer employees have an additional year, or until 2023, to raise wages to $15 an hour.
Most operators raise menu prices when faced with rising overhead costs, including labor and commodities. But with wages rising every year in California, independent operators and chains have resorted to adding surcharges as well.
A minimum wage increase hurts more than it helps.
Sounds good initially to the teenage worker (the increase benefits the most), but he /she will, if not dismissed, have to work twice as hard to make up or those who lost their jobs because of increased labor costs.
CULINARY NO-NO BONUSES
Why Restaurant Demand For Smaller Fish Fillets Is Bad News For Oceans