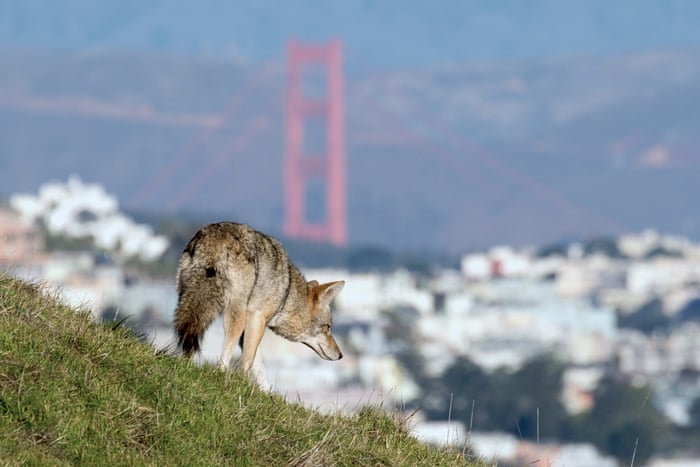 A pictorial week-in-review posted every Sunday.
1) U.S. President Donald Trump shakes hands with North Korean leader Kim Jong Un following a meeting at the Sofitel Legend Metropole hotel in Hanoi, Vietnam. Trump and Kim abruptly broke off their nuclear summit on Thursday, canceling a planned signing ceremony. Photo: AFP
2) Michael Cohen, the former personal attorney of U.S. President Donald Trump, testifies before a House Committee on Oversight and Reform hearing on Capitol Hill in Washington. Photo: Reuters
3) A sign reading "Liar Liar Pants on Fire!" is seen behind Rep. Mark Meadows (R-NC) and other Republican members of the committee during the testimony of Michael Cohen.  Photo: REUTERS/Carlos Barria
4) A printed page with testimony from Michael Cohen is photographed in New York. Photo: REUTERS/Lucas Jackson
5) Flash floods caused by torrential rain go down a street on the outskirts of Jerusalem, Israel. Photo: AFP
6) A girl takes a stack of bread from a fighter of Syrian Democratic Forces (SDF) near the village of Baghouz, Deir Al Zor province, Syria, Feb. 27, 2019. Photo: Reuters
7) The Aurora Borealis (Northern Lights) is seen in the sky over Arctic Snowhotel in Rovaniemi, Finland, on February 28, 2019. Photo: Alexander Kuznetsov / Reuters
8) This image of an otter diving off Shetland won Greg Lecoeur from France the Outdoor Photographer of the Year award. Photograph: Greg Lecoeur/Opoty
9) Gentle Giants by François Baelen (Reunion) taken off Saint-Gilles, Reunion Island.  At the very end of the day, this humpback whale was resting 15 metres down and allowed me to free dive centimetres away from her tail. I told my friend I wanted him to be part of the shot, but didn't need to ask the playful calf. He was very curious. From down there, the scene looked unreal and I'm glad that this photograph has captured this moment. Humpback whales are amazing and peaceful animals and I still can't believe they are still being hunted by mankind today.  Photograph: François Baelen/Underwater Photographer of the Year 2019 in the Wide Angle category.
10) Fly high and smile by Nicholas Samaras ( Greece) in Stratoni, Chalkidiki peninsula, northern Greece.  Abandoned by swimmers and divers for many years because of the gold mine just on the edge of the gulf, I visited Stratoni three times in August 2018 for a seahorse project. On my last visit I was planning to create a group photo of seahorses, when a small ray appeared on the scene. I managed to swim with him and place my camera underneath to capture a portrait of his belly with the mouth and nose looking like a smiling happy angel's face. Photograph: Nicholas Samaras/Underwater Photographer of the Year 2019 in the Portrait category
11) Paradise by Taeyup Kim (South Korea) in South Fakarava, French Polynesia. Overwater, beautiful resorts and palm trees … Underwater, nearly 1m depth, colorful hard corals and reef fish. For the first dive here, I was running out of time for preparing ascent. And I request only diving this specific area for the nice split shots. I worked for about 30 minutes. Surface was not that calm because of the boat which made waves. Secondly my posture was really unstable in super shallow depth, surrounding hard corals for lifting my dome and getting right composition. Photograph: Taeyup Kim/Underwater Photographer of the Year 2019 in the Up and coming category.
12) A chimpanzee reaches for a cup of tea at Giza zoo in Cairo. Photograph: Khaled Desouki/AFP/Getty
13) "Chomper," a semi-autonomous, GPS-guided snow blower designed and built by MIT research engineer Dane Kouttron, clears snow following an overnight storm in Cambridge, Massachusetts, on February 28, 2019. Photo: Brian Snyder / Reuters
14) A dinosaur head is visible in a flooded miniature golf course in Guerneville, California, on February 28, 2019. The Russian River crested over flood stage and is now receding after floodwaters inundated the town of Guerneville. Photo: Justin Sullivan / Getty
15) In Glasgow, Scotland,  a plastic duck in Queens Park aims to deter people from feeding bread to the real thing. Photograph: Jane Barlow/PA
16) A rat reacts while being stuck in a manhole cover in Bensheim-Auerbach, Germany, on February 24, 2019. The rat was later rescued by eight members of the Auerbach Volunteer Fire Department, and released. Photo: Berufstierrettung Rhein Neckar via Reuters
17) Lady Gaga and Bradley Cooper perform "Shallow" from "A Star Is Born" during the 91st Annual Academy Awards at the Dolby Theatre in Hollywood, California. Some thought the performance was too steamy. Photo: Reuters
18) Actress Melissa McCarthy presents the Best Costume Design award during the 91st Academy Awards in Lost Angeles, California, Feb. 24, 2019. Photo: Reuters
19) A photo of Penny Marshall is shown on a screen as Gustavo Dudamel conducts the L.A. Philharmonic performance during the "In Memoriam." Photo: Chris Pizzello / AP
20) Peter Farrelly and the cast and crew of "Green Book" accept the award for best picture. Photo: Chris Pizzello / AP
21) A general view shows dancers performing during the Vienna Opera Ball on February 28, 2019 in Vienna, Austria. Photo: Herbert Neubauer / AFP / Getty
22) One of the 19 nominees for Queen of the Carnival of Santa Cruz shows off her outfit on the main stage during Carnival celebrations in Santa Cruz de Tenerife, on the Spanish Canary island of Tenerife, on February 27, 2019. Photo: Desiree Martin / AFP / Getty
23) A visitor poses for a picture in the "Rotated Room" of the Museum of Illusions in Pristina, Kosovo, on February 26, 2019. The museum contains a series of optical illusions giving the visitor the chance to produce unusual 3D images of themselves. Photo: Armend Nimani / AFP / Getty
ALSO:
'The Disappearance of Jamal Khashoggi' by Chris McGrath – A man tries to hold back the press as Saudi investigators arrive at the Saudi Arabian Consulate in Istanbul, amid a growing international backlash to the disappearance of journalist Jamal Khashoggi. A critic of the Saudi regime, Khashoggi had been missing since entering the consulate to obtain documents. | October 15, 2018. This photo by Getty Images has been nominated for World Press Photo of the Year
'Crying Girl on the Border' by John Moore – Honduran toddler Yanela Sanchez cries as she and her mother, Sandra Sanchez, are taken into custody by US border officials in McAllen, Texas, USA, on 12 June. Immigrant families had rafted across the Rio Grande from Mexico and were then detained by US authorities. Sandra Sanchez said that she and her daughter had been traveling for a month through Central America and Mexico before reaching the US to seek asylum. The Trump Administration had announced a 'zero tolerance' policy at the border under which immigrants caught entering the US could be criminally prosecuted. As a result, many apprehended parents were separated from their children, often sent to different detention facilities. After this picture was published worldwide, US Customs and Border Protection confirmed that Yanela and her mother had not been among the thousands who had been separated by US officials. Nevertheless, public outcry over the controversial practice resulted in President Donald Trump reversing the policy on June 20, 2018. This photo by Getty Images has been nominated for World Press Photo of the Year
'Akashinga – the Brave Ones' by Brent Stirton – An all female, anti-poaching ranger force, undergo stealth and concealment training in the bush to curb poaching in Zimbabwe. The community-driven conservation model empowers disadvantaged women to restore and manage a network of wilderness areas as an alternative to trophy hunting.  June 2018. This photo by Getty Images has been nominated for World Press Photo of the Year
Being Pregnant After FARC Child-Bearing Ban – The conflict had been going on for so long, it was almost part of the scenery. FARC guerrilla forces had a toll of 260,000 dead, seven million displaced, and tens of thousands missing. The peace agreement, signed in August 2016, put an end to more than half a century of violence. Colombia then discovered a completely unknown aspect of life for the female fighters (nearly 40% of the FARC Revolutionary Armed Forces of Colombia). During the 53 years the guerrilla warfare was waged, there was a ban on child-bearing, and any pregnancy that did occur had to be terminated, or any babies born had to be abandoned at birth. Since the signing of the peace agreement, hundreds of these young women have now chosen to bring life into the world. For Colombia, this is "the jungle baby boom." The wound runs deep, carved out through more than fifty years of violence, and it is only just healing. The political climate is still volatile, and there seems to be little faith in it, yet Colombia has started, cautiously, to believe in its rebirth. February 28, 2018. This photo by Catalina Martin-Chico has been nominated for World Press Photo of the Year