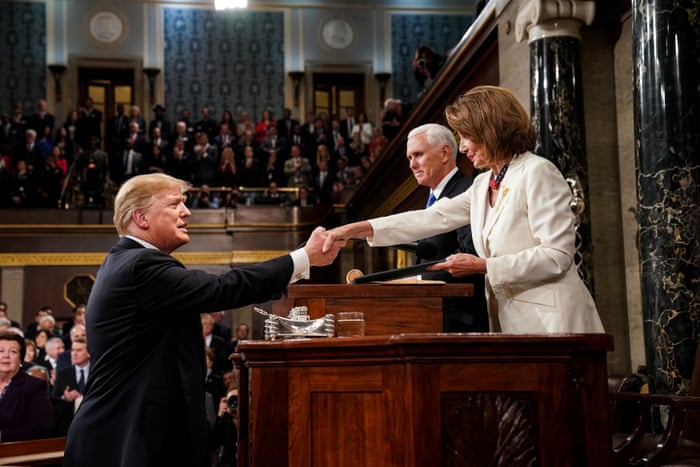 President Trump had just rattled off major economic accomplishments.
"In just over two years since the election, we have launched an unprecedented economic boom, a boom that has rarely been seen before. There has been nothing like it. We have created 5.3 million new jobs, and importantly, added 600,000 new manufacturing jobs, something which almost everyone said was impossible to do, but the fact is, we are just getting started.
"Wages are rising at the fastest pace in decades, and growing for blue-collar workers, who I promise to fight for. They are growing faster than anyone else. Nearly 5 million Americans have been lifted off food stamps. The U.S. Economy is growing almost twice as fast today as when I took office, and we are considered far and away the hottest economy anywhere in the world. Not even close. Unemployment has reached the lowest rate in over half a century, African-American, Hispanic American, and Asian-American unemployment have all reached their lowest levels ever recorded.
"Unemployment for Americans with disabilities has also reached an all-time low.  More people are working now than at any time in the history of our country. 157 million people at work. We passed a massive tax cut for working families and doubled the child tax credit. We have virtually ended the estate tax, or death tax that is — as it is called, for small businesses, ranches and family farms."

And then came…
"An economic miracle is taking place in the United States, and the only thing that can stop it are foolish wars, politics, or ridiculous, partisan investigations. If there is going to be peace in legislation, there cannot be war and investigation. It just does not work that way."
Good stuff.