I just had to ask the question.
Private investigator Ira Robins was sitting directly across from me in the studio at WUWM in the early 1980's as we discussed the Lawrencia Bembenek case.
Robins was obsessed with Bembenek, accused and eventually convicted of killing her husband's ex-wife.  The Milwaukee case gained international attention when Bembenek escaped prison and was later captured in Canada.
Robins fought aggressively for many, many years to prove Bembenek's innocence.
He didn't directly answer my un-public radio type question. Didn't deny or confirm. But he was definitely obsessed with the pretty blonde, often described in the news as an ex-Playboy bunny even though she barely worked there.
Robins died this week, resurrecting memories of that case that had tons of folks shouting "Run Bambi Run" while she was a fugitive.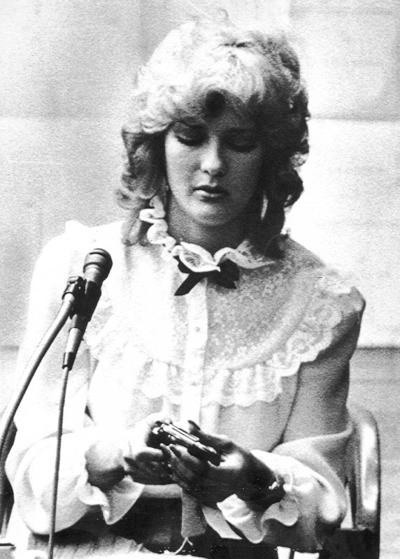 I covered the Bembenek trial for WUWM even though it wasn't the typical public radio story. But there's wolfpack mentality in local journalism dating back to those days and in existence to this day. If everyone else is covering it, we have to as well.
So on March 9, 1982, I drove to the Courthouse when word came the jury had a verdict in the case of Bembenek, the former model, ex-Milwaukee police officer and then wife of Milwaukee police Detective Elfred Schultz Jr., on trial for the 1981 murder of Schultz's ex-wife, Christine Schultz.
It was sheer coincidence that while I was in the Courthouse elevator on the way to the courtroom it stopped and Bembenek and her lawyer got in.
As the elevator moved I heard Bembenek say and I reported this later in my verdict coverage, "Do I really want to go through that (elevator) door?"
Assembled reporters waited in the courtroom. We talked about our verdict predictions. Only one of us predicted guilty. That was me. My colleagues looked at me as if I was nuts.
But there's only circumstantial evidence, a fellow press person noted.
Many a murder conviction has been based solely on circumstantial evidence, I replied.
That was almost 40 years ago. A memory I won't soon forget.