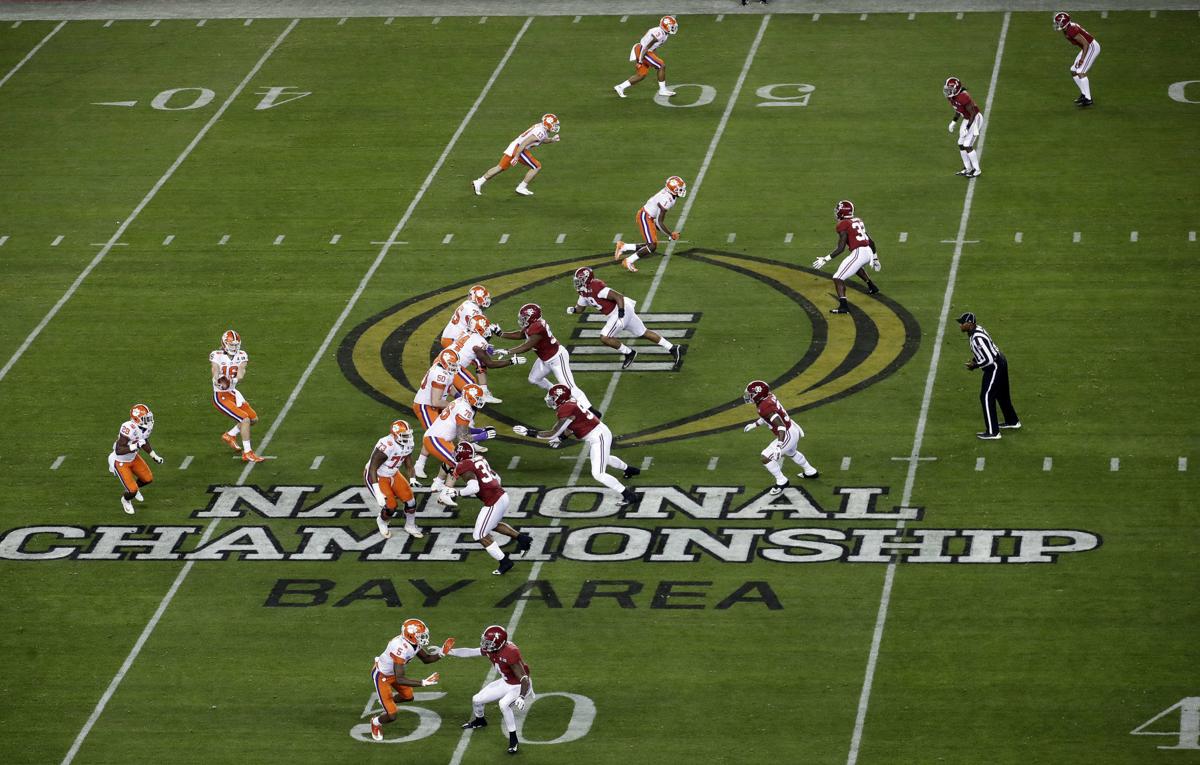 The national college football championship game Monday night was still in the first half with Clemson leading Alabama by just five points. My car radio was tuned to the game and play-by-play announcer Sean McDonough, one of my favorite sportscasters.
McDonough brought up the sentiment of many who follow college football who are suffering from "Alabama-Clemson fatigue."
Since the College Football Playoff era began in 2014, Alabama (67-5) and Clemson (64-7) have compiled the two best records.
The four-team playoff is in its fifth year, and Monday night's game marked the third time in the past four years that Alabama and Clemson have met with the title on the line. They played each other in a semifinal the other year.
So yes, there's Alabama-Clemson fatigue as in, not those two again!
On-air, McDonough said if you have this affliction, "then you're not a college football fan."
Excuse me, but despite McDonough's insult you better believe I'm a college football fan. Naturally this Notre Dame fan was deeply disappointed that the Irish fell apart in the second quarter of what was a 3-3 game and lost 30-3 to Clemson in a semifinal. And then Alabama knocked off Oklahoma in the other semifinal setting up yet another Alabama-Clemson rematch.
I wasn't as interested as I would have been if the game featured two other teams. Alabama and Clemson deserved to be in the title game. They earned it. But the game, which turned out to be a big flop unless you were cheering for Clemson, was not good for college football.
"I think there's massive need for fresh blood in the Playoff," ESPN's Chris Fowler said. "I think you want to have different teams to compete. What's bad for the sport is the notion there's four, five or six programs capable of winning a championship, many more capable of making the Playoff."
Thus the argument to expand the current four-team playoff system.
Finally, on this day after the championship game many online sports sites are already posting their pre-season polls, like the Sporting News.
Care to guess which schools are numbers 1 and 2?