The Barking Lot is a regular weekly feature of This Just In…Written by my lovely wife, Jennifer and me.  It opens with the weekend dog walking forecast followed by the main blog from dog lover, Jennifer. Then it's DOGS IN THE NEWS and our close. Enjoy!
THE WEEKEND DOG-WALKING FORECAST: We grade the weather outlook for taking your pet outdoors.
TODAY:  Sunny. High of 40. "C"

SUNDAY:  Partly cloudy. High of 42. "C"
Now, here's my lovely wife, Jennifer, with this week's main blog.
This blog is a team effort. When Kevin and I find the occasional "naughty dog" story for DOGS IN THE NEWS I must confess I chuckle. Heck, sometimes I LOL.
Haven't posted one of those gems lately, but with the Christmas season upon us there will be plenty of "naughty dog" sightings. Depending on your perspective and whether or not you'll be affected, that can be funny or not so much.
A survey was conducted in the United Kingdom about dog behavior at Christmastime. I'm guessing similar dog mishaps occur here in the good old US of A. And if that's the case, dog owners beware. Any of what you're about to read could very well happen at your house.
Based on the survey by an insurance company here are the ten naughtiest things dogs do over Christmas.
#10
Eaten a present/part of a present (6%)
As in 6% of the respondents said this has happened.
#9
Eaten Christmas chocolates (7%)
#8
Ate other parts of the Christmas dinner (7%)
#7
Eaten the turkey (7%)
#6
Ripped open all the presents (9%)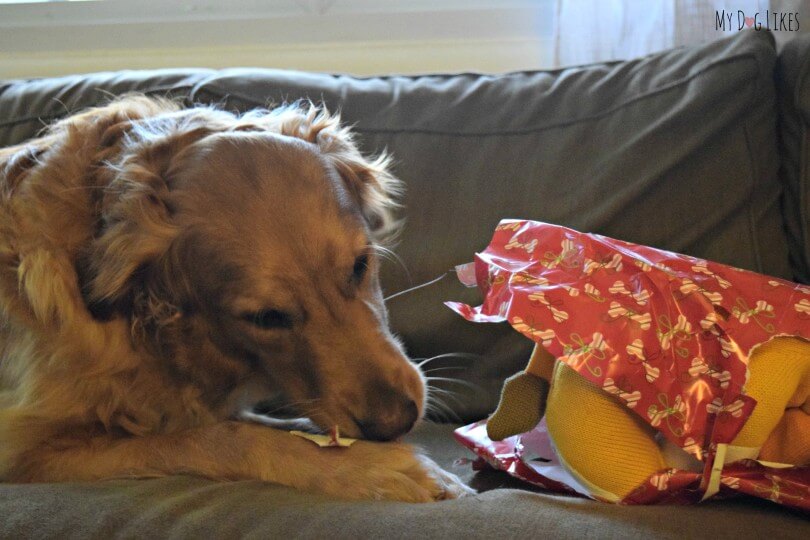 #5
Ruined decorations (12%)
#4
Urinated on the Christmas tree (16%)
#3
Eaten decorations off the Christmas tree (17%)
#2
Pulled down the Christmas tree (25%)


And finally, #1
Knocked down decorations (33%)

In London, more than half of animals have ended up at the vets in December, double the national average. 12% will spend Christmas Day there, too.
Dogs are not the worst offenders. In the UK Cats proved to be the clumsiest with 40% of cat owners having had their Christmas decorations knocked over, and almost a third having to put their tree up a second time.
Maybe the Brits need to stop feeding their pets tea.
—Jennifer Fischer
Thank you, Jennifer.
Time now for DOGS IN THE NEWS, canines that made headlines the past week.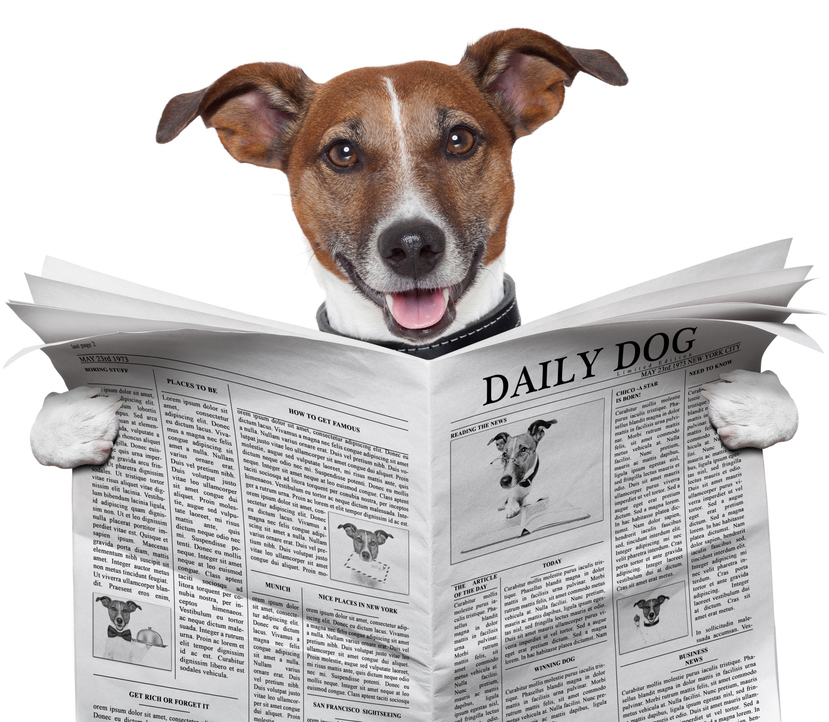 Delta's New Rules About Flying With Dogs Just Started An Important Conversation About Disabilities.
Some dog lovers are using a loophole to bring their pets inside restaurants.
Dog debate growing in Wrightstown, WI.
Who gets the dog in the divorce? Enter the pet prenup.
Don't call them mutts. They're American Shelter Dogs.
Vigilance: Dog teams work to keep America's largest Pacific air base safe.
Why you should avoid giving this popular stocking filler to your dog this Christmas.
Vet dresses as giant mouse to calm dog.
NY TIMES COLUMN: Read why owner believes his dog cheated death.
Do you really want to know what your pets are doing while you're away?
Take your dog to the movies at K9 Cinemas in Plano, Texas.
These AKC Trick Dog Performers Know the Benefits of Trick Training.
Washington goes bipawtisan.
Milwaukee's most popular alcohol-inspired dog name?
Are These Dog Leggings Supposed to Be Sexy?
NY TIMES COLUMN: I love Fido, but does he have to be on the bed while we have sex?
THAT'S IT FOR DOGS IN THE NEWS.
HERE'S OUR DOG PHOTO(s) OF THE WEEK.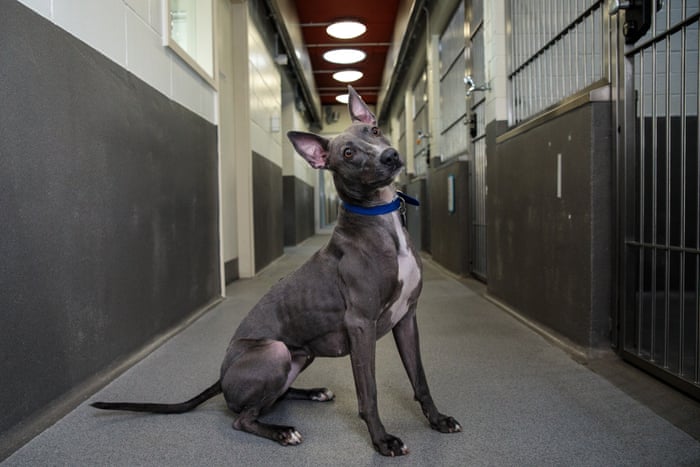 Mistletoe is pictured outside kennels at Battersea Dogs and Cats Home in London, where the two-year-old lurcher has lived for 69 days. The animal shelter is seeking homes for some of its longest standing residents. Photograph: Jack Taylor/Getty Images
We close as we always do with our closing video and we have a few.
A California woman and her dog have been reunited after more than a month, when they were separated by the deadly Camp Fire. Andrea Gaylord was evacuated and unable to access her Paradise, Calif., home after the fire broke out on Nov. 8. But Gaylord's Anatolian shepherd, Madison, waited at home, apparently guarding the burned property for weeks.
Big, big dog show this weekend.
NEXT, in the United States, Christmas cards with family photos are popular. But more than ever many of those photos include a four-legged member of the family, the pet dog. For the past several years, a gourmet dog bakery and boutique in Arlington, Virginia has hired a professional pet photographer to take dog photos with Santa Claus. VOA's Deborah Block takes us there to see the cute pups.
One more, right here.
That's it for this week.
Thanks for stopping by.
Please consider passing this along to other dog lovers you know.
See ya, BARK, next Saturday morning!

Niki (L) and Colt (R)