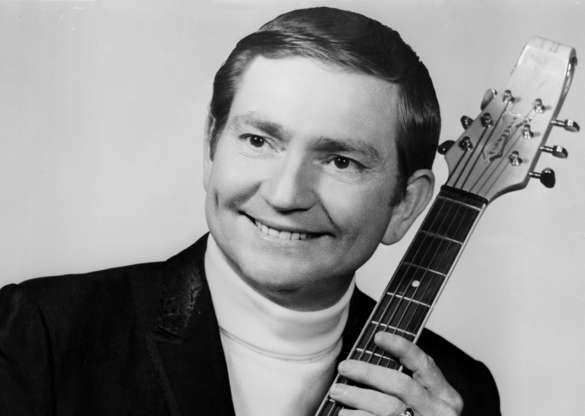 That's a much younger Willie Nelson.
From the Dallas Morning News:
Nelson, who in the early 1960s had yet to establish himself as one of the giants of country music, spotted a disabled street vendor selling colorful papers, pencils and ribbons in front of Leonard's Department Store in downtown Fort Worth.
"Pretty papers!" the man called out. "Pretty ribbons!"
Alas, the peddler, his legs amputated above the knees, wasn't making any sales that day.
Nelson was so moved by the sad visual that he wrote Pretty Paper, an ironic Christmas song that combines a pleasing melody with poignant lyrics. 
There's more to this story as reported by the Dallas Morning News.
Again, Roy Orbison made the Nelson song a hit. From a 2017 release that pairs Orbison's classic vocal takes with new orchestral arrangements…