Every Friday night we smooth our way into the weekend with music, the universal language. These selections demonstrate that despite what is being passed off as art today, there is plenty of really good music available. Come along and enjoy.
It's tradition on this blog feature on the Friday after Thanksgiving we highlight new Christmas releases. Tonight we have some interesting 2018 recordings.
Let's get started.
We begin with 30-year old British singer-songwriter Jessie J and a track from her first Christmas album.
"I had so much fun recording this holiday album, I did it in 14 days around my Summer tour, flying back and forth to LA from Europe," Jessie J said in a statement. "I love Christmas music and finally had the opportunity to record a Christmas album. I hope you enjoy the music with your loved ones and create magical memories at my favorite time of the year."
The album is "This Christmas Day." Here Jessie J is backed by Boyz II Men.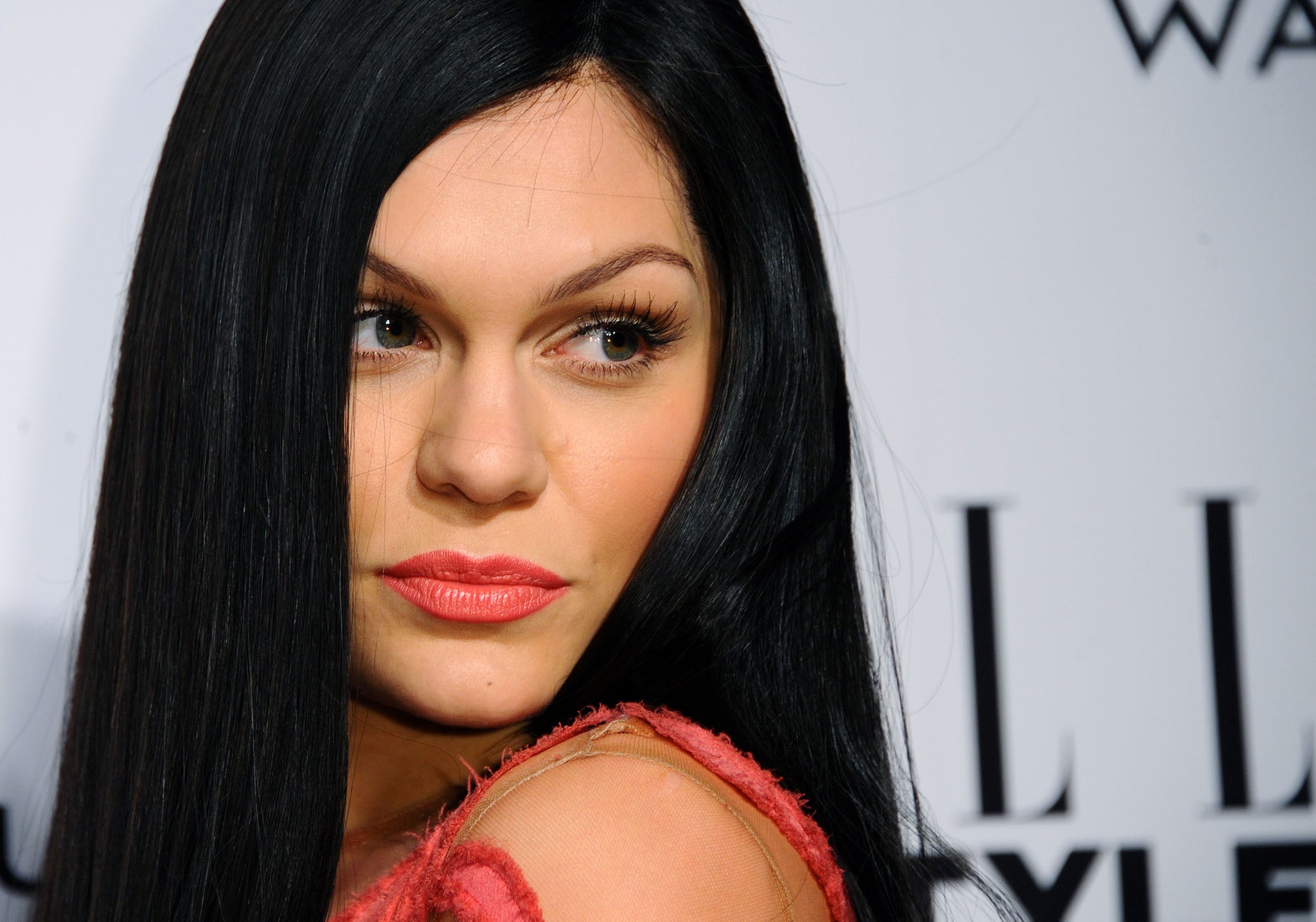 In 1964 R & B legend Marvin Gaye recorded a true forgotten Christmas oldie. Reviving it this year is one of the most popular artists today in his very first Christmas album.
Some of the best Christmas music is that old fashioned kind. Hard to believe but English pop singer Engelbert Humperdinck is 82 years old. He does a really nice job on a few of those Christmas chestnuts.
Here's another performer with his first Christmas album. Eric Clapton's blues-rock version of the most famous Christmas song of all-time is nothing like Irving Berlin imagined.
Our next selection is new, but not really.
Let me explain.
For many years Hallmark used to release a Christmas CD and cassette with different artists. In 1994 …
And then it disappeared, unless Ebay came to the rescue.
Now Motown has issued a compilation that includes the Hallmark tracks along with Ross' other Christmas album.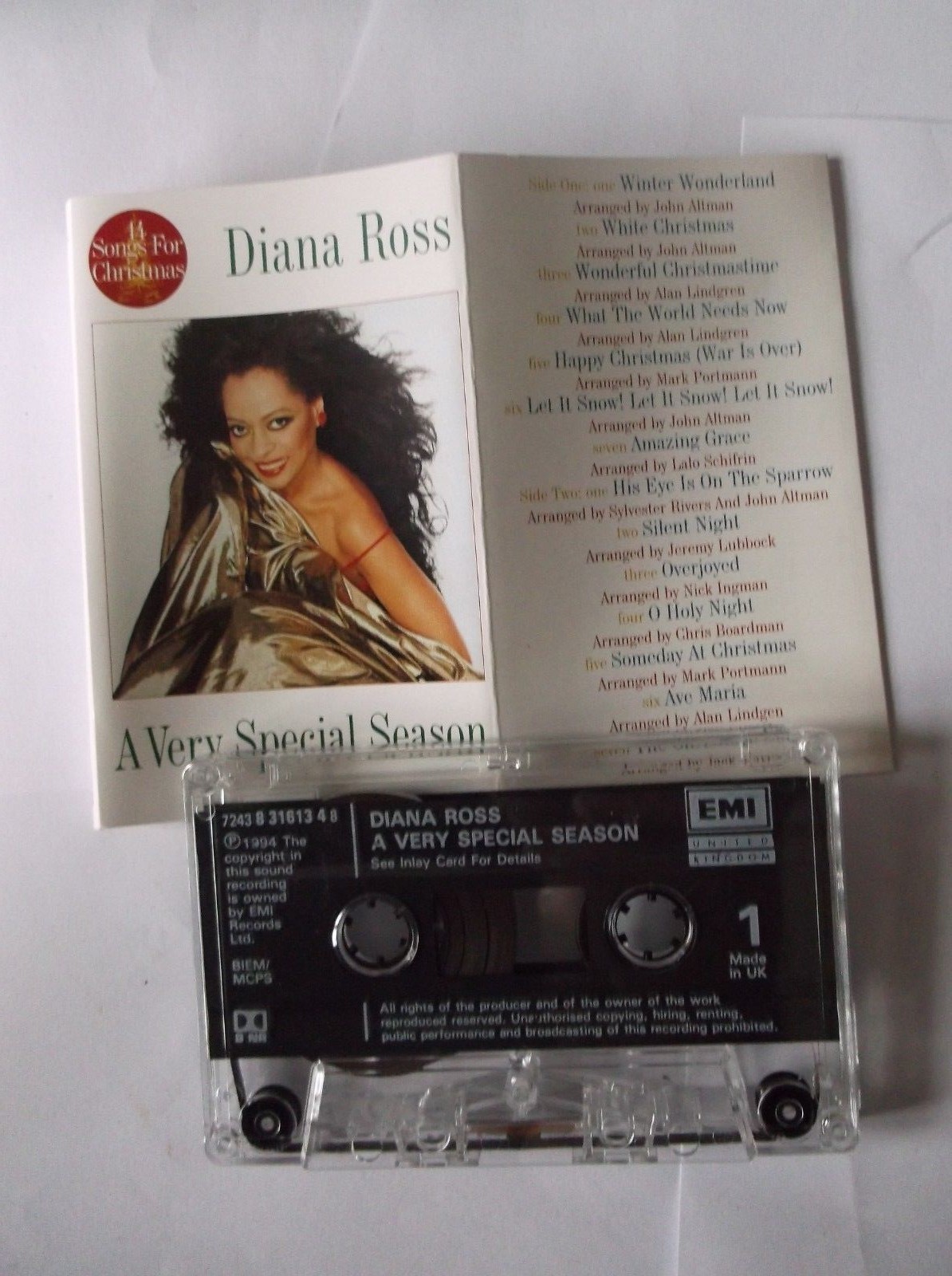 Both of Ross' solo Christmas albums came out in 1994.
From the website The Diana Ross Project, about that Hallmark recording:
The CD's sole original tune was written by Diana's friend and pastor Wintley Phipps… this one is about the spirit of Christmas… it is a lush ballad with delicate strings as Diana croons the verses, and it erupts into a passionate, memorable chorus that pushes Diana to the upper end of her range. Diana sounds great on the tune; she injects a lot of feeling into the lyrics, caressing certain words and quietly resting on others; she shows a lot of restraint on those verses, allowing the big refrain to take center stage.  At 2:32 in, as the song climbs up a key and Diana and the robust choir repeat the chorus for a final time, the entire thing almost sounds like it was lifted from a big Broadway musical; that is the enormous scope reached by this production.  "It's Christmas Time" may not sound like a new seasonal classic in the way that something like Mariah Carey's "All I Want For Christmas Is You" (released the same year), but it is far, far stronger than many singles released by popular artists around the holidays each year.  It's unfortunately this track wasn't included on Diana's A Very Special Season or on another collection that could have gained it more listeners; it deserves to be heard and frequently played during the holidays.
That's it for this week.
Goodnight.
Sleep well.
Have a great weekend.
How about one more legend.
The Beach Boys' lead singer Mike Love has a new collection of holiday songs that includes his remake of a 1964 Beach Boys hit.
"Music is something that always brought my family together, especially around Christmastime," Love said. "What is so special about this collection of songs is that they both hearken back to the wonder of childhood and family, but also feel very relevant and exciting for a new season of listening."