THERE ARE THOUSANDS AND THOUSANDS OF FOOD BLOGS, BUT ONLY ONE CULINARY NO-NO!
Baby it's cold outside.
Richard Burst clears snow from his driveway in St. Louis on Nov. 15. Hundreds of schools in the central U.S. closed Thursday morning, with as much as 8 inches blanketing the St. Louis area by the early afternoon. Photo: Robert Cohen / St. Louis Post-Dispatch via AP
Technically the first day of winter isn't until Friday, December 21. You'd never know it with all that global warming we've been experiencing.
These chilly days are perfect for tasty soup to help you stay warm, cozy, and comforted. Here are just a few yummy  possibilities.

Creamy parsnip with pears and walnuts
Smoky butternut squash
Pumpkin and creole lobster
Creamy broccoli with croutons
Butternut squash with crispy pancetta
Crispy leek and potato
They sound and look good to me. What's interesting about all of them is that they were included on a food website as suggestions for your Thanksgiving meal.
This week we've reached the no-no in near record time.
The Food Network says the best soup restaurant in Wisconsin is the Horse and Plow, a casual eatery located inside the Historic American Club Resort. On the menu…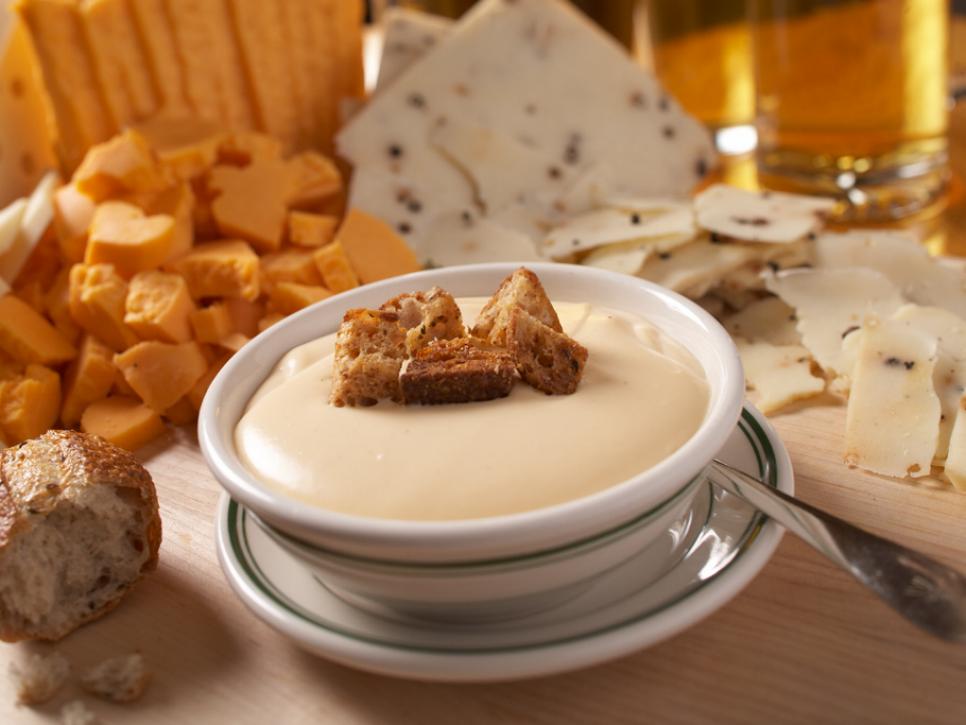 I could eat a gallon of that beer cheese concoction right now. But even a cup would put this guy away, fill me up, bloat the living daylights out of me.
As much as I would normally dive head first into some pumpkin and creole lobster without hesitation, at Thanksgiving I'd have to pass. Knowing there would be three dozen other items yet to feast on, I'd physically be unable to load up and come close to finishing my dinner plate if soup was a Thanksgiving prelude.
And consider this from epicurious.com:
I have one word for anyone who's planning to serve a first course on Thanksgiving: forgettaboutit! First courses are for restaurants, not home cooks trying to get the biggest meal of the year on the table.
Read the entire column here.
And there are more Thanksgiving no-no thoughts here.
Hope your holiday is trouble-free.