Every Friday night we smooth our way into the weekend with music, the universal language. These selections demonstrate that despite what is being passed off as art today, there is plenty of really good music available. Come along and enjoy.
Halloween is right around the corner. Trick or Treat is being held in our community this Sunday (right during the Packer game). I've selected some perfect music for the occasion.
First this tidbit. Halloween has Christian roots. From Mother Kim Seidman in Broomfield, Colorado:
The word Hallowe'en is a shortening of All Hallow Evening, as in, the night before All Hallow's Day. Hallow means holy, and Nov. 1 is commemorated in the Christian calendar as the Feast of All Saints.
Historically, All Saints' Day honored persons of heroic sanctity for their example. Their faithfulness in the past serves to inspire our faithfulness in the present. The Feast eventually extended to the following day as well. All Souls' Day, Nov. 2, honors all who have died. These feast days are a time for us to give thanks for those whom we love but see no longer. In its depiction of Dia de los Muertos, the Pixar movie CoCo portrayed this intimate connection between the living and the dead beautifully. We are surrounded by a community of saints who continue to love us and cheer us on from beyond the grave.
Now let's get started.
From Walter Murphy who gave us The Fifth of Beethoven, here's his take on The Toccata and Fugue in D minor, written for organ by Johann Sebastian Bach. I'm sure you'll recognize this.
Who does the very best Halloween music? The answer just could be the Midnight Syndicate. From their website:
For almost two decades, composers Edward Douglas and Gavin Goszka have been known as Midnight Syndicate, creating symphonic soundtracks to imaginary films that facilitate a transcendental and adventurous escape into the secret dimensions of the mind's eye. To many of their fans, they are Gothic music pioneers brewing a signature blend of orchestral horror music and movie-style sound effects. To others, they remain the first "haunted house band" that forever changed the Halloween music genre and became a staple of the October holiday season.
The famous monsters of Universal literally saved the studios in the 30's and 40's.
My favorite was The Wolfman who I viewed more as a sympathetic guy more so than an evil killer.
Midnight Syndicate pays tribute.
We continue with Midnight Syndicate as they their put their imprint on a Christmas favorite.
Before our next selection, a clip from a TV classic.
How can you not love that big guy!
Speaking of Christmas music, Mannheim Steamroller has sold more than 40 million albums, 29 million in the Christmas genre.
In 2003 the group released a Halloween CD. Their second collection came out in 2006 that featured this track.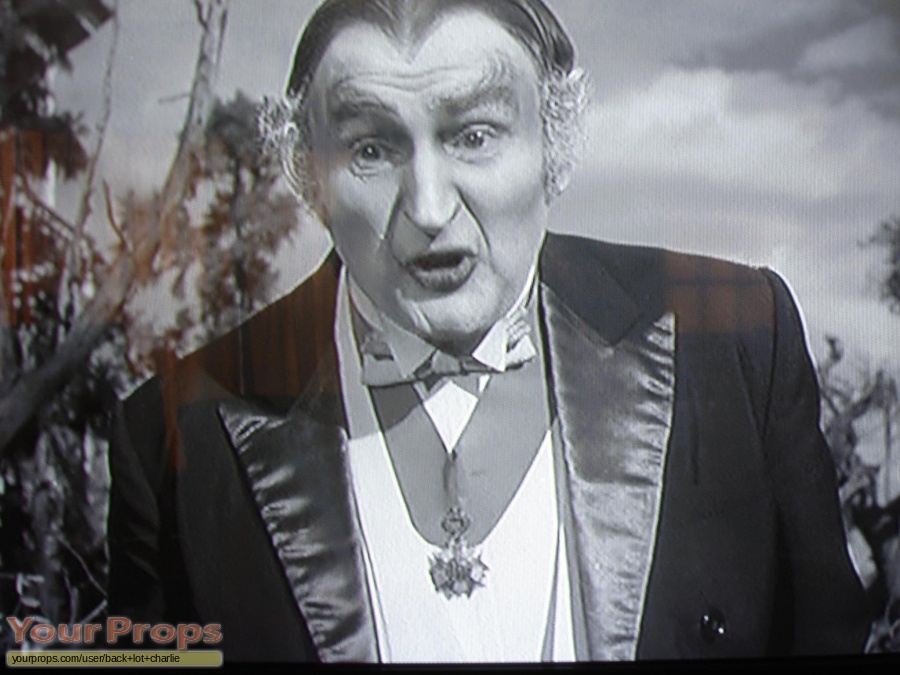 That's it for this week.
Goodnight.
Sleep well.
Have a great weekend.
And remember the final line read by Orson Welles in the famous radio broadcast of "War of the Worlds."
"That grinning, glowing, globular invader of your living room is an inhabitant of the pumpkin patch, and if your doorbell rings and nobody's there, that was no Martian. . .it's Halloween."
We close with the Polish Youth Symphony Orchestra in Bytom, Poland conducted by  Maciej Tomasiewicz.
Turn off the lights, close your eyes and imagine…
Maestro, if you would, please.