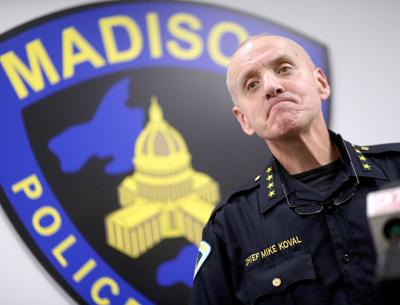 The front page above the fold headline in today's Wisconsin State Journal read:
Koval rails on system
"System" means judges and others in charge of Dane County's juvenile justice system. The newspaper article reports on a blog post by Chief Koval. Here's an excerpt from the blog:
But the one thing I haven't heard enough discussion about are the needs of the victims of crimes caused by juveniles? What about accountability? When a 59-year-old mom is leaving work at 10pm at night and is jumped, thumped, and her car/keys/purse are taken from a trio of juveniles—only to have her family's car subsequently totaled later in the morning–who is speaking up on her behalf? Quite frankly, at this point in time, I am NOT preoccupied in looking at what "caused" these youths to transgress the law, I am more inclined to ask what the consequences will be for the behavior.
Here's a link to the WSJ article that contains a link to Chief Koval's blog.