The Barking Lot is a regular weekly feature of This Just In…Written by my lovely wife, Jennifer and me.  It opens with the weekend dog walking forecast followed by the main blog from dog lover, Jennifer. Then it's DOGS IN THE NEWS and our close. Enjoy!
THE WEEKEND DOG-WALKING FORECAST: We grade the weather outlook for taking your pet outdoors.
TODAY:  Mostly sunny. High of 51.  "D"

SUNDAY:  Cloudy. High of 50. "D"
Now, here's my lovely wife, Jennifer, with this week's main blog.
I absolutely positively can NOT believe Halloween is only a couple weeks away.  We just picked up Kyla's costume last night.  Nothing like scrambling at the last minute!  She knew what she wanted to be for the longest time (Hermione Granger) but ideas are more plentiful than time for us these days.  When a Hogwart's cape practically fell in my lap from Target I went with the easy option.  (Yes I was actually contemplating a total DIY uniform.  But I justify this choice by saying her winter coat will fit under it easily and she still has some room to grow for future use.)
Honestly it seems like we were just sweating buckets at Irish Fest and hoping for a cool breeze off the lake.  And I'm suddenly worried about a winter layer under a Halloween costume.  How did this HAPPEN?
Well, no fighting it.  I love Fall so I'm not about to complain about seasonal festivities.
But how does your DOG feel about all of this?
Well they're probably not nearly as excited as you are about trying on their new costume for this year.  But let's be honest, do you care?  No, because you appreciate how ridiculously adorable they are in the latest outfits for "Howl-o-ween."  You simply can't resist the roundup for this year.
I wish for the day that common sense becomes truly, well, common.  But until that actually occurs, I will continue to post "public service reminders."  You know, like the kind that will tell you to not put your head in the oven along with your pizza, or not to hold your ignited candle lighter next to your 12 cans of spray paint.  So, pet parents in case you didn't know about these things, I will now warn you against them.
Happy Halloween to all our pet-loving and pet-owning friends!  And please feel free to post on Facebook or in our comments section about your favorite part of Pet Halloween and your best doggy photo!
—Jennifer Fischer
Thanks Jennifer!
Time now for DOGS IN THE NEWS, canines that made headlines the past week.
BARKING LOT UPDATE: Your Dog May Be Smart, but she's Not Exceptional.  Related:
Dog Lovers Aren't Happy With The New York Times. And more.
Dog surrendered with heartbreaking note before owner's suicide Now Has New Loving Home.
Therapy dogs can spread superbugs to kids, hospital finds.
Tennessee woman warns pet owners of dangerous ingredient in chewing gum after dog dies.
Pre-existing conditions are a thing in Pet Insurance too.
Nearly 1 In 5 pet parents say their dog is Overweight.
'Crotch Sniffin' Ale'? These breweries are serving up beer for your dog.
You're not the only one still thinking about the dog from 'A Star Is Born.'
THAT'S IT FOR DOGS IN THE NEWS.
HERE'S OUR DOG PHOTO(s) OF THE WEEK.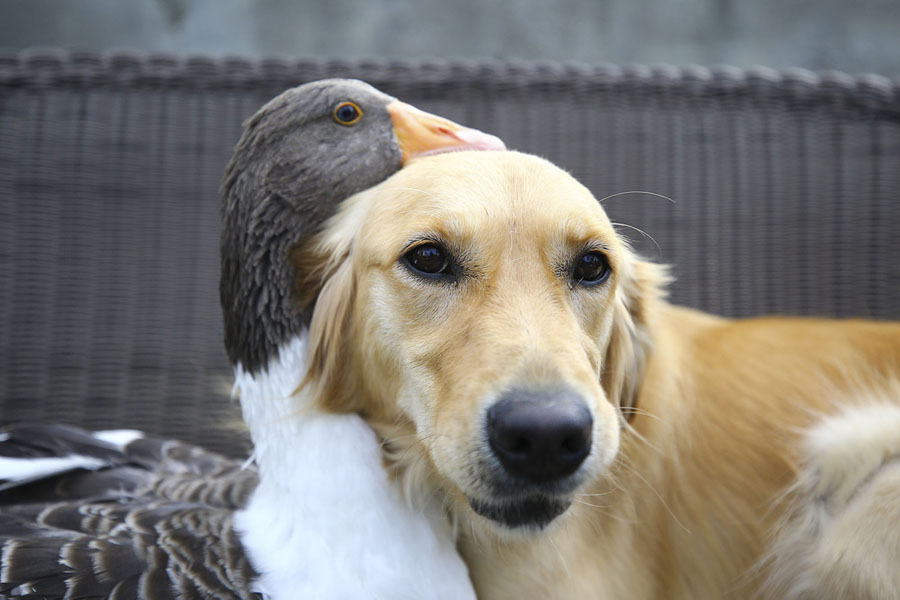 A dog named "Dost" (friend) and a goose named "Zincir" (chain), who grew up together, are photographed laying next to each other in Ankara, Turkey. Photo: Mustafa Kamaci / Anadolu Agency / Getty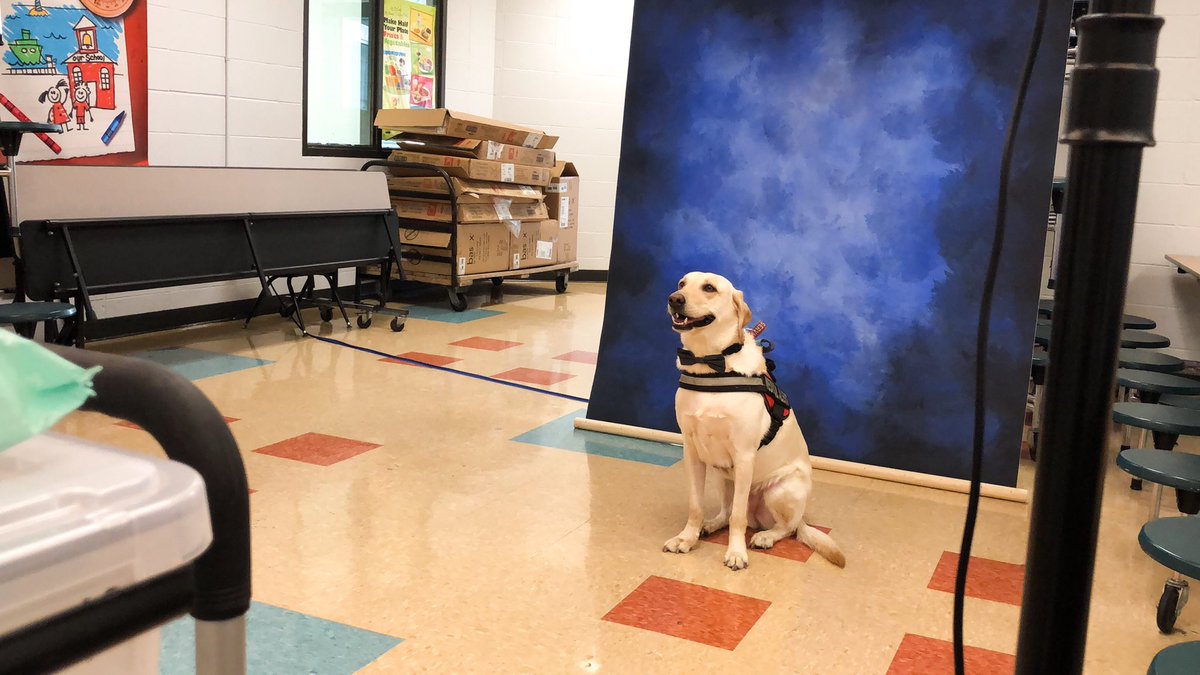 School photographer Jill Engel posted a yearbook photo taken at M.J. Kaufman Elementary in Lake Charles, Louisiana featuring Rowdy, a service dog. Rowdy serves as a diabetic alert dog for 10-year-old Daegan Welch, whom Rowdy accompanies to school every day. Rowdy is trained to alert the young student when her blood sugar spikes or dips too low.
We close as we always do with our closing video.
These 'Canine Ambassadors' Are About to Make Your Vacation Adorable.

That's it for this week.