Oscar-winning director Damien Chazelle and star Ryan Gosling team up for Universal Pictures' First Man, the story behind the first manned mission to the moon told from Neil Armstrong's perspective. Not out in theaters until October 12, the film has caused controversy.
At a news conference at the Venice Film Festival last week, Gosling who plays Armstrong said he believed the astronaut's moonwalk "was widely regarded not as an American, but as a human achievement. I also think Neil was extremely humble, as were many of these astronauts, and time and time again he deferred the focus from himself to the 400,000 people who made the mission possible. He was reminding everyone that he was just the tip of the iceberg—and that's not just to be humble, that's also true. So I don't think that Neil viewed himself as an American hero. From my interviews with his family and people that knew him, it was quite the opposite. And we wanted the film to reflect Neil."
Those remarks  were not universally well-received. Adding to the outrage was the director's decision not to include a scene of an American flag being planted on the moon.

Cartoonist Steve Kelley
"The American people paid for that mission, on rockets built by Americans, with American technology & carrying American astronauts. It wasn't a UN mission."
A tweet by US Senator Marco Rubio
Apollo 11 astronaut Edwin "Buzz" Aldrin, the second man to walk on the moon, also got involved by posting historical photos of the flag-planting. Aldrin added the hashtag "Proud to be an American."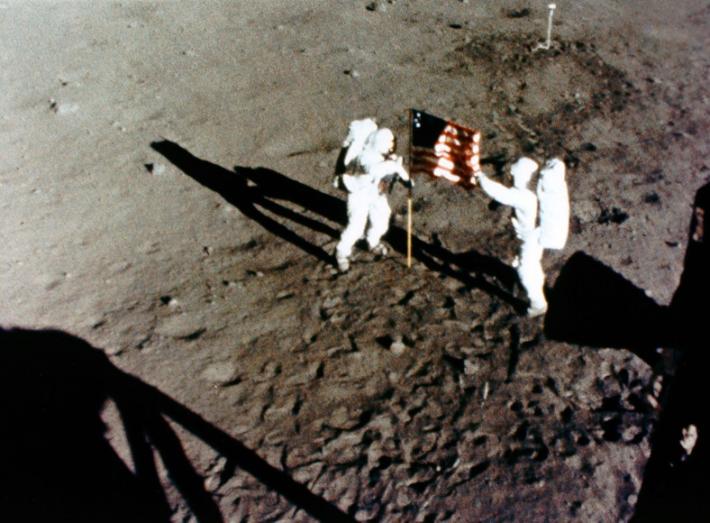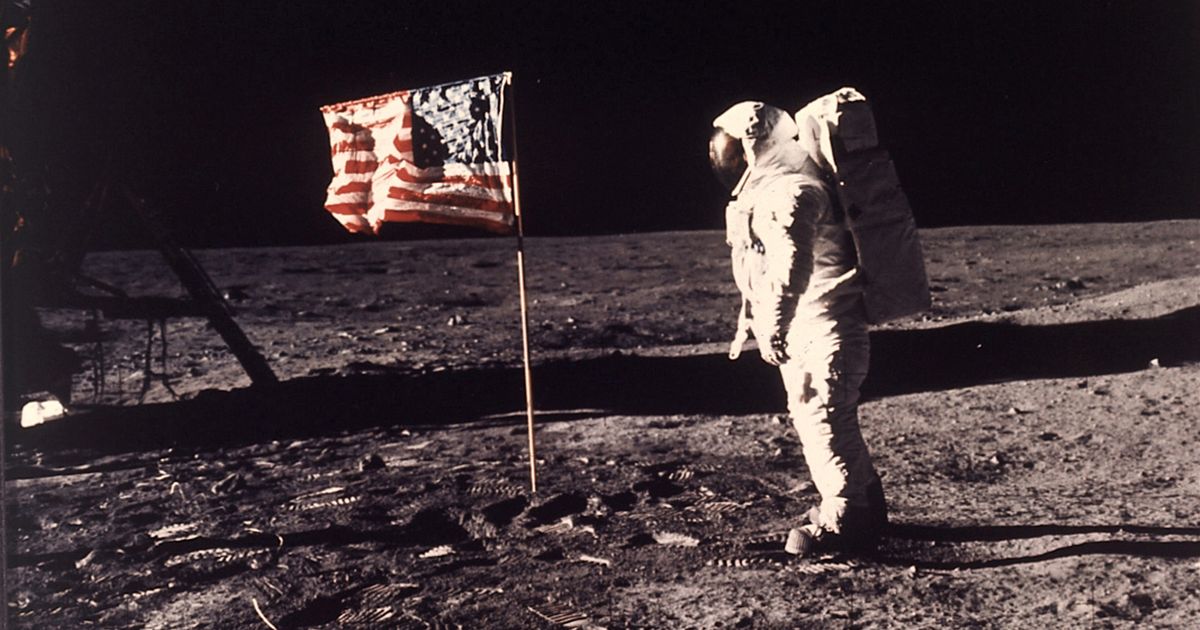 There are reports that there are shots in the movie of the flag flying on the moon.
Even so, I agree with the critics. The director's action seems like a deliberate jab at America.
Today's read, though I disagree, has a different perspective and is quite interesting. So I post.
This flap over the "First Man" film depiction of the American flag planted by the Apollo 11 astronauts is one of the great overreactions in recent pop culture history.
Talk show host Mark Davis' entire column is here.