The late Andy Williams was very popular in the 1960's.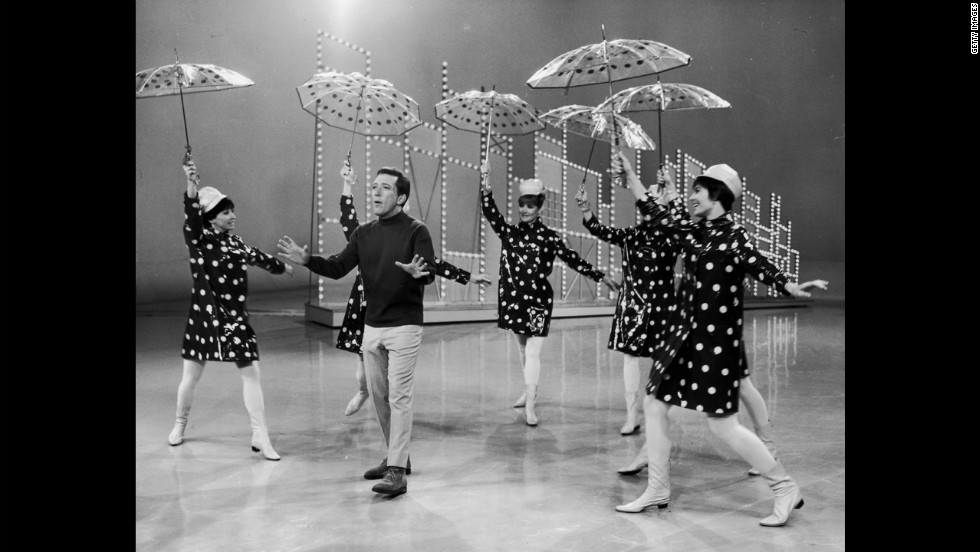 The Andy Williams Show, a TV variety program hosted by the singer, ran from 1962-1971.
Like today, in those days prime time television was dominated by reruns in the summer.
In 1970, NBC needed a summer replacement for Williams and opted for Ray Stevens, a Nashville-oriented singer who made his fame on novelty records: "Ahab the Arab," Gitarzan," and years later, "The Streak."
"Andy Williams was on NBC, and in the summer he needed a replacement. So, I was the guy and I thought, 'Well, I've got a few weeks that I can write a song and record a song that would possibly be used for the theme for that television show.' I just chained myself to the piano for three days," Stevens told an interviewer last year.
"Oh, it was a big mess. That's where my piano was and where I wrote. After three days, I finally came up with 'Everything is Beautiful,' which I thought 'yeah, this'll do it.' Sure enough, we made the record, and the people that produced the show loved it and wanted to use it as the theme for 'The Ray Stevens/Andy Williams Summer Show.'
"You know, I had a little book of Chinese proverbs and it would say things that we've all heard. I can't recall all of them, but one of them was 'everything is beautiful in its own way.' I thought, 'Well, I'll try that.' Sure enough, it came off really good and I stopped writing at that point."
The song hit #1 for two weeks on the Billboard Hot 100 chart in the summer of 1970, and won the Grammy in 1971 for Stevens for Best Male Pop Vocal Performance.
The children heard singing the chorus of the song are from the Oak Hill Elementary School in Nashville, including Stevens' two daughters.
On August 21, 2018, in downtown Nashville, country and comedy music legend Ray Stevens received his very own star on the Music City Walk of Fame. Stevens' friend and fellow GRAMMY® Award-winning music colleague Ricky Skaggs presented him with the honor.
Stevens was inducted alongside Nashville-based pop artist Ben Folds, Country Music Hall of Famer Brenda Lee, and Grand Ole Opry star Jeannie Seely.
One of the original pioneers of Music Row, Stevens arrived in Nashville in the early 1960s. Shortly after he would meet and form a lifelong friendship with Chet Atkins, produce the legendary Dolly Parton, and record with Waylon Jennings. He was also recruited to play on sessions with "The King" himself, Elvis Presley. Stevens would go on to sign major record deals with several Nashville-based labels where he recorded some of his biggest career songs including, "Mr. Businessman," "Everything Is Beautiful," "Misty," "Mississippi Squirrel Revival" and "The Streak." With the recent grand opening of his West Nashville showroom, CabaRay, Stevens continues to make his mark on Music City.
Stevens, Lee, Seely and Folds received the 81st, 82nd, 83rd and 84th stars on the Walk of Fame. The four were recognized for their significant contributions to preserving the musical heritage of Nashville and for contributing to the world through song or other industry collaboration.