THERE ARE THOUSANDS AND THOUSANDS OF FOOD BLOGS, BUT ONLY ONE CULINARY NO-NO!
While attending the fabulous Milwaukee Irish Fest this weekend I had many thoughts, including the following:
1) Irish Fest has many great beers. Mine of choice was Sprecher's Irish Stout.  But wow would it be nice to have Guinness on the grounds.
2) Things are tough in the UK on the culinary front in a couple of ways.
The pubs
There are now 4000 pubs in London which is about 1 pub for every 2000 people – a huge reduction from what it used to be in late 1870's. Although Pubs popularity has declined they are still a very important part of London life and at least one can be found in all major towns.
Basking in the shade of St Paul's Cathedral, this pub is located in the heart of the city of London, on the historic Roman Road, Watling Street.
After being burned down in the Great Fire of London, the historic building was rebuilt by Sir Christopher Wren in 1668 to house his workers and, most importantly, provide somewhere for them to drink. The plans for St Paul's Cathedral were actually drawn up in what is now the dining room.
From pitlanemagazine.com:
The pub has always acted as the living room of the community. Long time family friends would go for a drink on a Sunday afternoon to the pub behind their house. They rarely made arrangements to meet anyone, they just showed up, and so did everyone else at some point or another. They would sit down for a drink or two, and discuss the politics of the day, or their health, or that great old standby, the weather. Most of these people they wouldn't see any other time, but they could count on being part of the community at the local pub. This stable social network ensures a pervasive feeling of community that includes anyone who shows up at the pub.
Alas, the economy has been devastating to the British pub.
With over 188,000 members around the world, the Campaign for Real Ale (CAMRA) is considered one of the most successful consumer campaigns ever. Their aim is to have good quality real ale, ciders and perries and to have thriving pubs and clubs in every community.
CAMRA was founded by four real ale enthusiasts in 1971 when traditional rich-flavored ales were under threat from brewers producing bland and flavorless beer. Through CAMRA's tireless campaigning, real ale is now produced by over 1,500 breweries across the UK – a tenfold increase since the campaign started.
CAMRA believes well-run pubs, whether in rural or urban areas, play a critical social role in UK culture as the centers of community life. CAMRA supports the traditional pub as the best place in which to enjoy real ale and to try one of the thousands of superb beverages now produced across the UK.
The group has done the research and has discovered that the average price of a pint of beer in London is now £5.20 ($6.64) and regularly tops £6 ($7.66). Across the country, the average is about £3.50. Craft beer in supermarkets costs about £1.50 per bottle or can while mass-produced lager and bitters averages less than £1.
What happens when that happens? Simple, except to the bonehead taxers.
Drinkers stay at home, leaving pub owners high and dry. Camra says alarmingly,  more than a dozen pubs a week are closing.
56% of drinkers believe the price of a pint of beer in a pub in the UK has become unaffordable.
Camra's national chairman, Jackie Parker, said: "It's no surprise that most people are finding pub pints unaffordable, given the tax burden they're facing. Beer drinkers will naturally look to more cost-effective ways to enjoy a drink, such as buying from off-licences and supermarkets for home consumption.
"The result is incredibly detrimental to our local communities and to our own personal connectivity. Having a good local makes people happier, better-connected and more trusting. Furthermore, pubs help bring communities together and support the local economy. The reality is that there are very few places that can replicate the benefit provided by our nation's pubs, and once they're gone, they're gone for ever."
So what's the reaction in London? Take a guess.
There's serious talk of even more tax increases in  November.
They never learn.
Potatoes and millennials
Millennials often get blamed these days for the demise of plenty. I'm not sorry at all when I say the rap against this rather weak sector of the population is true.
One of the latest criticisms of millennials that has been generated by their very own whining involves the …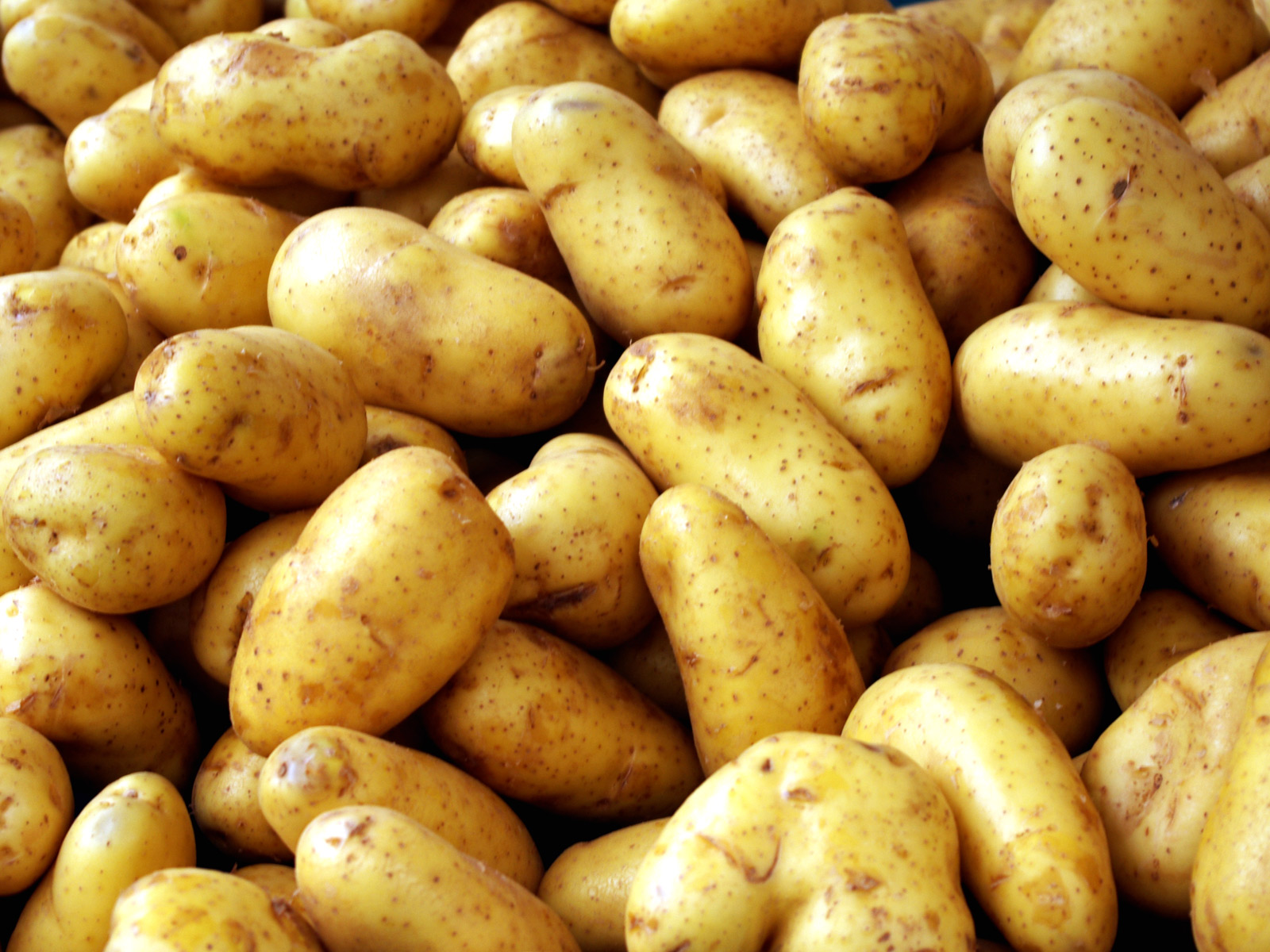 At Irish Fest this weekend the incredible aroma of potato pancakes, just short of slightly burnt and darn near perfect, permeated the grounds. You were dying for cole slaw, rye bread, and deep-fried cod.
Ah, the potato.
I vividly recall those times Dad, Mom and I would drive to our closest McDonald's at 27th and Morgan in Milwaukee. Mom always had to run for the order. There was no drive-thru at the time, or for many, many years after.
Dad and I would wait in his Buick. Finally, the food came, still warm (and greasy). And those fries. To a kid they were way beyond out of this world. How could they taste like this? The "Birds Eye" frozen stuff Mom placed in the oven compared to this was like eating…well, I won't say.
From my perspective, there are other potato dishes that stand the test of time.
The baked potato?
That baby, while I like, may have worn out its welcome  decades ago. Way too simple and ordinary.
We like to cut those potatoes up, place them in aluminum foil with green pepper and onion and butter, or at least the onion and butter, and place ever so lovingly on our Weber grill.
Mmmmm.
And I've blogged about this before, but I haven't had great scalloped potatoes sine by dear beloved Mom passed away.
Growing up, it didn't matter at our house if the Easter ham was the kind served in the White House. If Mom didn't prepare her scalloped potatoes, perfect and bubbling all over, it was like, okay, what's for Mother's Day?
That brings us to the millennials, the group that is terrified to do anything on their own, like do a job interview, ask the opposite sex out for a date, or cross the street without a smartphone.
What's the latest with this wussy bunch?
They don't like potatoes.
That alone, without going any further, is mighty weird.
What don't millennials like about potatoes?
From the Telegraph:
Although "spuds" are part of some of Britain's most cherished dishes – such as fish and chips and Sunday roasts – experts claim younger people are increasingly finding the vegetable unhealthy and inconvenient to cook.
Instead they eat more rice and noodles, which have seen a significant sales boost due to their "healthy and exotic" image, it is claimed.
Potatoes, unhealthy? Not according to The George Mateljan Foundation, a not-for-profit foundation.
Potatoes are a very popular food source. Unfortunately, most people eat potatoes in the form of greasy French fries or potato chips, and even baked potatoes are typically loaded down with fats such as butter, sour cream, melted cheese and bacon bits. Such treatment can make even baked potatoes a potential contributor to a heart attack. But take away the extra fat and deep frying, and a baked potato is an exceptionally healthful low calorie, high fiber food that offers significant protection against cardiovascular disease and cancer.