THERE ARE THOUSANDS AND THOUSANDS OF FOOD BLOGS, BUT ONLY ONE CULINARY NO-NO!
"Soup or salad?"
When confronted with this question from a waiter or waitress, unless the soup is Cream of Eye of Newt, 99.9% of the time I'm going to forego the salad.
My co-workers are well aware.
On a rare occasion my wife packed a good-looking, large, tasty chef's salad for my lunch. Knowing the guffaws I'd get I showed it to some colleagues. I thought a call would have to be made for smelling salts.
Not that I dislike the side. That choice simply doesn't thrill me.
There are exceptions, but they'd have to be exceptional.
For example…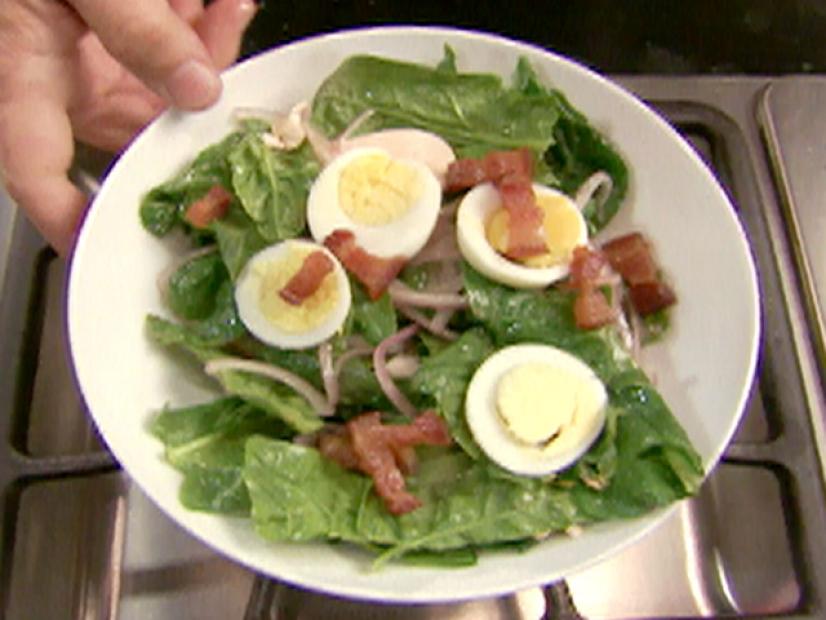 A nice spinach salad with hot bacon dressing.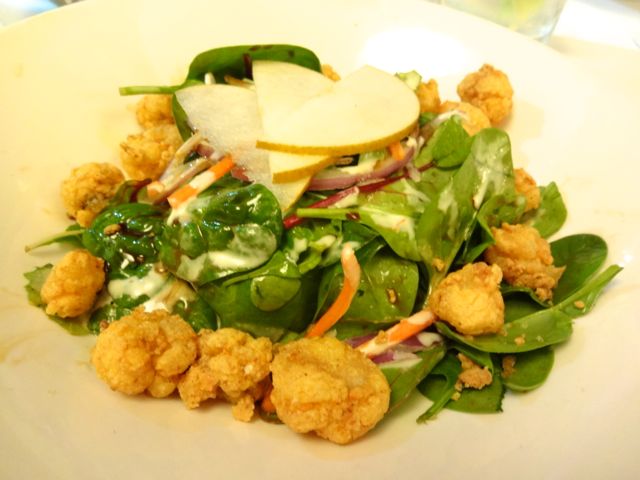 A crispy rock shrimp salad: Asian pear, red onions, soy reduction, and wasabi cream at the California Grill in Walt Disney World.
The Cobb Salad at the Brown Derby in Hollywood Studios, Disney World, with finely chopped greens, turkey breast, egg, bacon, tomatoes, crumbled bleu cheese, avocado, chives and Cobb dressing.
But all too often salads are bland and ordinary.
Mrs. Fischer is an excellent cook. She does serve me salads and I'm fine with them. I don't demand more than the iceberg lettuce, tomatoes, croutons, and dressing.  While I'll take it the basic dinner salad never, ever excites.
Seen on social media:
"(Iceberg) is the white bread of the lettuce family. It is the Turkish delight in the chocolate box. It is the goddamn licorice jellybean."
I agree. Iceberg, though heavy-duty and ultra-convenient, is, too put it kindly, is boring.
Earlier this week Helen Rosner, a food writer for The New Yorker, wrote a piece where she went all gaga over iceberg. I thought she went too far. And this is a food writer?
Her over the top column was the subject of a segment this morning (Sunday) on NPR's Sunday Weekend Edition.
The best I could say about iceberg is that it's only okay. Not one adjective more.
Read the New Yorker piece here.
CULINARY NO-NO BONUSES
Jack in the Box under fire for sexually charged ad
Vegans and vegetarians may think they're 'eating healthy.' They're not
Flight attendants share the worst thing you can order on a plane—and the hardest part of the job