Rick Derringer turned 71 this past Sunday.
Rick who?
If you don't immediately know who Derringer is, trust me, you've probably heard his music.
This outstanding guitarist played on and produced the following album in 1974.
"People have always stared at me," said Edgar Winter in a 1974 interview. "They still do, but now they have a better reason."
Incredibly talented, Winter is legally blind, more than 85% due to his albinism. As a youngster he couldn't play sports or sight-read music.
"I didn't have many friends," he said. "You know the way kids naturally are if you're fat, crippled or in any way defective. They tend to leave you out. So music became my identity and replaced the normal activities that otherwise would have filled my life."
Winter's blindness allowed him to develop an ear where he could listen just one time to almost any tune and then play it. He's a talented keyboardist, saxophone player, drummer, and singer.
"Being albino always gave me a very real sense of individuality." He said in 1974. "Today, in music, a lot of people will do anything to themselves just to set them apart. I guess I've had a natural edge on them."
The above album cover is out of character for Winter who never appeared onstage looking like that to my knowledge.
Rick Derringer was a key member of Winter's band. Two of the group's biggest hits, "Frankenstein" and "Free Ride" were on this album. Derringer also had his own solo hit, "Rock and Roll, Hoochie Koo."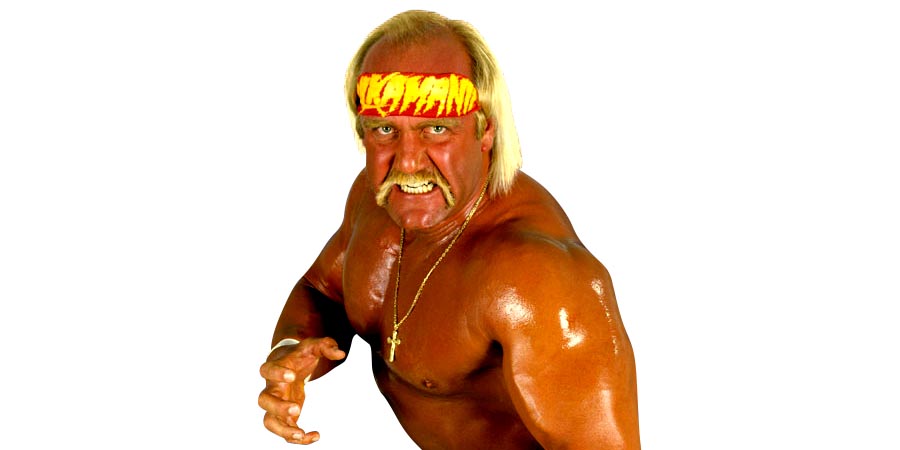 Derringer wrote and sang "I Am A Real American," one of Hulk Hogan's entrance to the wrestling ring theme songs.
He also  appeared on numerous albums with Alice Cooper, Richie Havens, Todd Rundgren, Steely Dan, Cyndi Lauper, Barbra Streisand, and Kiss, and is credited with  discovering Weird Al Yankovic.
But before all of this, let's turn the clock back. Derringer is all of 17, the lead singer of a band from Dayton, Ohio in the summer of 1965 called the McCoys. They had the good fortune of recording a song that one story claims is about Dorothy "Dottie" Sloop, a New Orleans jazz pianist is the '30s and '40s.  Another noted Sloopy is a term for girls in Cuba and the songwriter picked up the expression in that country and brought it back to America.
"Hang On Sloopy" was a #1 smash.
In 1985, the Ohio General Assembly approved "Hang on Sloopy" as Ohio's official rock song.  Ohio is the only state to have an official rock song.
HOUSE CONCURRENT RESOLUTION NO. 16
WHEREAS, The members of the 116th General Assembly of Ohio wish to recognize the rock song "Hang On Sloopy" as the official rock song of the great State of Ohio; and
WHEREAS, In 1965, an Ohio-based rock group known as the McCoys reached the top of the national record charts with "Hang On Sloopy," composed by Bert Russell and Wes Farrell, and that same year, John Tagenhorst, then an arranger for the Ohio State University Marching Band, created the band's now-famous arrangement of "Sloopy," first performed at the Ohio State-Illinois football game on October 9, 1965; and
WHEREAS, Rock music has become an integral part of American culture, having attained a degree of acceptance no one would have thought possible twenty years ago; and
WHEREAS, Adoption of "Hang On Sloopy" as the official rock song of Ohio is in no way intended to supplant "Beautiful Ohio" as the official state song, but would serve as a companion piece to that old chestnut; and
WHEREAS, If fans of jazz, country-and-western, classical, Hawaiian and polka music think those styles also should be recognized by the state, then by golly, they can push their own resolution just like we're doing; and
WHEREAS, "Hang On Sloopy" is of particular relevance to members of the Baby Boom Generation, who were once dismissed as a bunch of long-haired, crazy kids, but who now are old enough and vote in sufficient numbers to be taken quite seriously; and
WHEREAS, Adoption of this resolution will not take too long, cost the state anything, or affect the quality of life in this state to any appreciable degree, and if we in the legislature just go ahead and pass the darn thing, we can get on with more important stuff; and
WHEREAS, Sloopy lives in a very bad part of town, and everybody, yeah, tries to put my Sloopy down; and
WHEREAS, Sloopy, I don't care what your daddy do, 'cause you know, Sloopy girl, I'm in love with you; therefore be it Resolved, That we, the members of the 116th General Assembly of Ohio, in adopting this Resolution, name "Hang On Sloopy" as the official rock song of the State of Ohio; and be it further Resolved, That the Legislative Clerk of the House of Representatives transmit duly authenticated copies of this Resolution to the news media of Ohio.
Derringer often played on versions of Ringo Starr's All-Star Band.
From August 5, 2010, in Rancho Mirage, California…
About that story Derringer told comparing "Hang On Sloopy" and "Yesterday"…after giving that account onstage for three straight shows someone suggested Derringer needed to clear his comments with the main headliner.
"So I went back before the fourth show and I said, 'I've been told that I should talk to you about whether or not it's OK to be telling this story about 'Hang On Sloopy' being No. 1 while 'Yesterday' was No. 2. Well, what do you think Ringo, is it OK?' And Ringo Starr looked back at me and he said, 'I didn't play on either one of them!'"
Also celebrating a birthday this week…
Connie Stevens turned 80.
Oldies News:
Five years ago today singer Eydie Gorme died (84).
Ten years ago Isaac Hayes died (65).