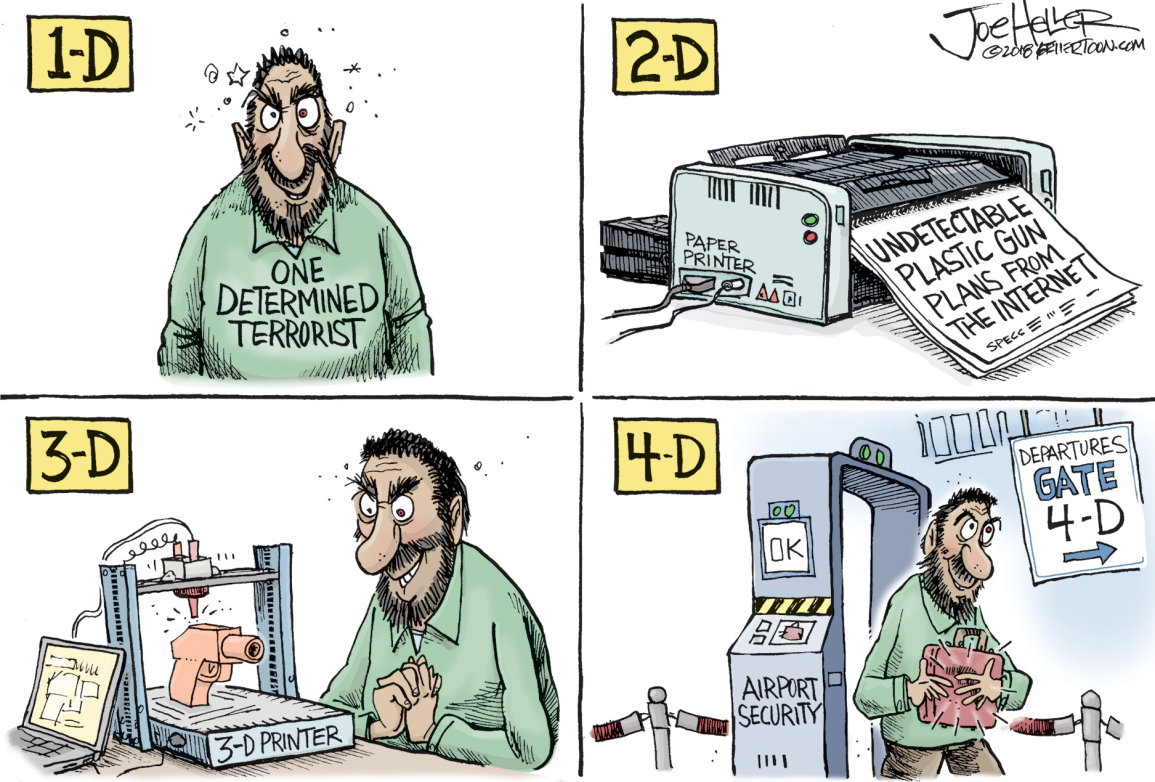 Today's read is from Nick Gillespie, a two-time finalist for National Magazine Awards, and an editor at large for Reason. Here's an excerpt:
Many Americans – including law enforcement officers – were expressing fear Tuesday over the thought of guns being churned out by 3D printers on demand. That's understandable. The thought of criminals, terrorists and mentally ill people pressing a button and getting rifles and pistols popping out of printers like candy out of a vending machine is frightening.
There's a lot of misinformation floating around about exactly what 3D printing of guns is and what it's not, so let's get some facts straight about a pretty new technology.
Read the entire column here.
(I disagree with Gillespie on legalizing drugs.)