THERE ARE THOUSANDS AND THOUSANDS OF FOOD BLOGS, BUT ONLY ONE CULINARY NO-NO!
This week the focus is on…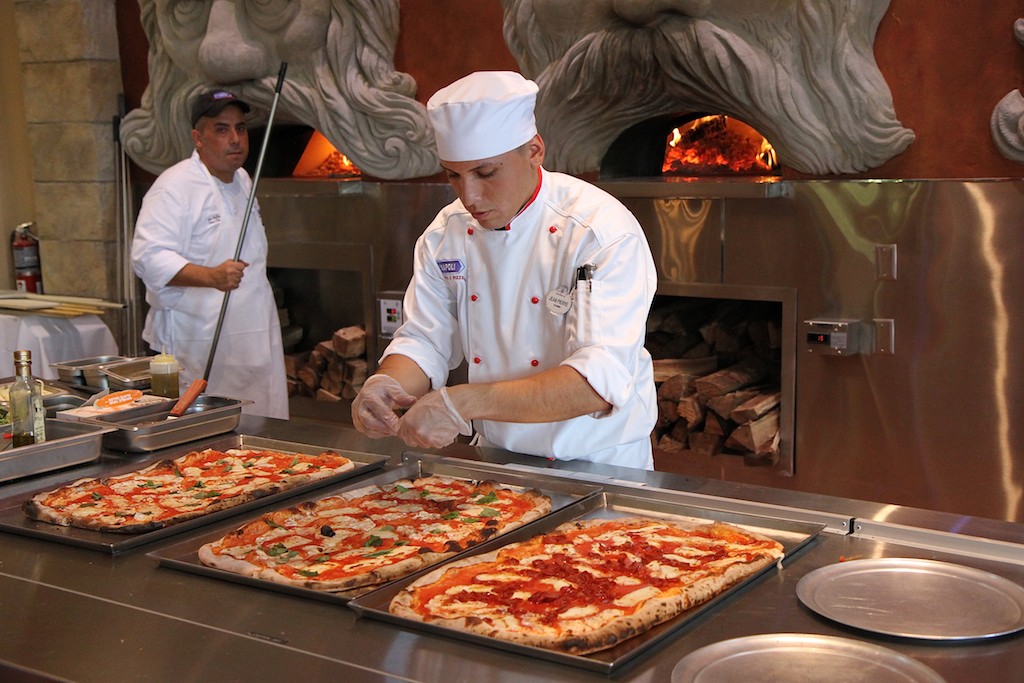 PMQ Pizza Magazine has just published the 2018 Pizza Power Report: A State-of-the-Industry Analysis.
In a nutshell business for pizza chains and independent pizzerias across America is doing just fine. But there's room for improvement.
The keys to success are speed, customization, delivery and convenience. as the analysis emphasizes, a business can have terrific websites, social media pages and great delivery service and still struggle if customers perceive it to be too costly or lacking in customer service.
The 2018 Pizza Power Report is rather extensive, so we'll break the findings down. 
Pizza chains report $745,557 in sales per store while independents report $443,258 in sales per store. That shouldn't deter independents. Why? Consumers frequently choose independents over chains because they're community-oriented, offer personalized service and share customers' values.
Domino's dominates the market thanks to a new recipe and taking advantage of technology allowing for easier ordering. Domino's offers at least 10 ways to order pizza online. But how far can Domino's go when it comes to simplifying orders? The company is working with Ford to test a specially designed Ford Fusion sedan with randomly selected customers in Ann Arbor, Michigan. The self-driving vehicles are equipped with ovens. Customers have to meet the car outside their homes and enter a number on the car's automated keypad. There is zero human interaction. Domino's president Russell Weiner says, "How will customers react to coming outside to get their food? We need to make sure the interface is clear and simple." No guarantee of success here. Meanwhile, Pizza Hut, ranked second behind Domino's is rapidly increasing its technology efforts.
Menus are changing and here's where it gets subjective. Charcoal, unicorn and cauliflower crust pizzas are hits on Instagram. More vegan slices are being offered. Ingredients now include vegan sausage, cashew ricotta, jackfruit meatballs, and vegan cheese. Paul Giannone, founder of Paulie Gee's in Brooklyn, New York says, "I like to contrast sweet and savory when I'm coming up with a new pie. Our Monte Cristo pie, with mild Gouda, Canadian bacon and a maple syrup drizzle, is just one example." One study showed 42% of respondents want unique toppings. The question is how unique do you get.
Some pizza operators insist on sourcing local for their ingredients. Others don't. One owner advised that if you're asking customers to pay a premium, like paying $20 for a 10-inch pizza, you better provide a premium product, whether you source local or not.
In a Mintel survey of 1,799 internet users who have visited a pizzeria in the last three months, 41% said they would like to see healthier side items offered; 36% were interested in whole-grain pizza crust; and 31% showed an interest in organic ingredients. I'll pass on that crust.
Some consumers will avoid pizzerias if they have to call in their orders. EMarketer reports that 69% of internet users have ordered food delivery online within the past year. Independents that once were reluctant about online ordering are now coming around. The chains get more than 60% of their business this way.
Americans want their pizzas as fast as possible. The report concludes the national chains have work to do here. Pizza restaurants are strongly encouraged to the speed up deliveries, have more people answering the phones, or providing shorter wait times for food coming out of the kitchen that's fast and hot.
Restaurants need to do more to encourage customers to post reviews because they pay attention to them.
Large companies are still toying with using drones and robots so they can get rid of delivery drivers.
Read the entire article on the 2018 Pizza Power Report here.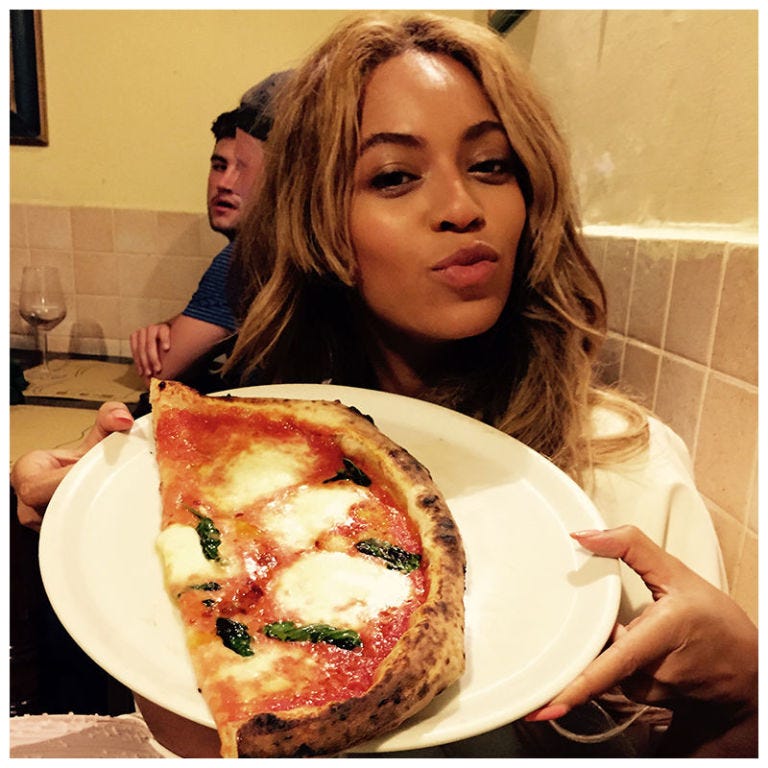 PMQ Pizza Magazine also published another interesting article:
Wonder Women: Beyonce says girls 'run the world,' so it's high time that pizzerias learned how to market to them
Seven female millennials talk about what they're looking for in a restaurant experience—and what they hate.
The writers submit:
Millennials may get a bad rap, but our generation—born in the 1980s or 1990s—lives to find alternative solutions and approaches to problems so we can better shape and control our own future. It's time to get inside the minds of your millennial customers—the single largest generation in world history—and learn how to market your pizzeria to them.
Here are some examples of what those millennial women had to say:
A few "hole-in-the-wall" places I like, but my stomach and mind can't get past a place that is run down. If the front of the house is run-down, I just assume the back of the house/kitchen are run-down, too, and that grosses me out significantly.
To me, pizza is synonymous with fun. I tend to look for restaurants with fun, quirky decor—bonus points if there's an interactive element, like swings or a photo booth. I also gravitate toward pizzerias with outdoor areas in the summer. And I prefer a place with a full bar and specialty cocktails. They just really enhance the experience and add to the fun.
I hate booths, and a menu that's too large is a big turnoff, because that means they don't really specialize in anything. The worst is when they mix different cuisines, like Mexican and burgers. Just specialize in pizza and a handful of really good options!
The biggest turnoff is when the restroom looks like something in a filthy gas station. I'm usually very forgiving—I know working at a restaurant is one of the hardest jobs—but I will remember if the bathroom is not clean. Bonus points if the bathroom has small touches—soft paper towels, a candle or mints can make a huge difference.
You can read that article in its entirety here.
CULINARY NO-NO BONUSES
Banning straws (Oh this is good, real good)
French Butchers Ask For Protection After Threats From Militant Vegans
People are paying $120 to drink inside a supply closet in Brooklyn