THIS MARKS MY 3,000TH BLOG ON THIS SITE!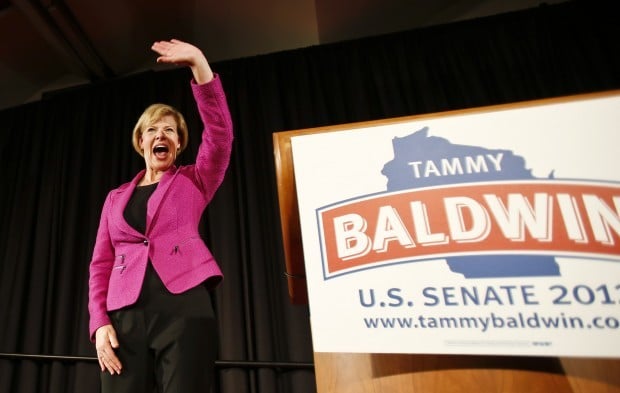 Tammy Baldwin waves to supporters after her victory speech Tuesday, November 6, 2012, in Madison. Baldwin beat former WI Governor Tommy Thompson for the U.S. Senate. Photo: AP/Andy Manis
POLITICO, not exactly a conservative publication, is the source of today's read and it's a bit of a shocker.
Both parties say liberal Sen. Tammy Baldwin is the front-runner in Wisconsin's Senate race. Don't tell that to Baldwin.
It's an unusual message for any candidate, but the liberal Democrat from Wisconsin is sounding the alarm. Sen. Tammy Baldwin wants everyone to know she could lose.
Read the entire piece here.