Every Friday night we smooth our way into the weekend with music, the universal language. These selections demonstrate that despite what is being passed off as art today, there is plenty of really good music available. Come along and enjoy!
Richard Rodgers and Oscar Hammerstein
These two gentlemen have been called the greatest musical partnership of the 20th century. Rodgers and Hammerstein wrote 11 musicals from 1943-1959 and are responsible for a sizable portion of America's best musical contributions.
Want to hear something astounding?
At any given time a piece of musical theatre by Rodgers and Hammerstein is probably being performed. Their work is responsible for 34 Tony Awards, 15 Academy Awards, 2 Grammy Awards, and a Pulitzer Prize.
Rodgers was the first person to win what became known as the EGOT: he won an Emmy, Grammy, Oscar, and a Tony. He was the principle composer for more than 900 songs and 43 musicals. Hammerstein won two Oscars, eight Tony awards, a Pulitzer Prize Special Citation, and two Pulitzer Prizes for Drama.
Starting tonight, this weekend singer Ashley Brown joins the Milwaukee Symphony Orchestra and conductor Jeff Tyzik for an evening celebrating Rodgers & Hammerstein.
Can't make it?
We've done the tough exercise of narrowing down the huge body of work of Rodgers and Hammerstein into a very nice sampler of music that will never die.
Let's get started.
In April Todd Purdum's new book went on sale about the duo that revolutionized the American musical and ushered the form into its golden age. Their first collaboration in 1943 was "Oklahoma!"
Purdum told NPR Terry Gross, host of "Fresh Air" that "Oklahoma!" was a breakthrough.
"The story's very simple. It's about which of two guys is going to take a girl to a party. But it involved real characters and real people with real emotions and not some cartoonish figures that were strung together just as an excuse for having some wonderful songs.
"And then it did another thing which was that it used dance as a way of propelling the story forward, of exploring and explaining the characters innermost thoughts and feelings and fears. And it wrapped this all up in one package that just felt completely unlike anything that had ever appeared on Broadway before. It was received in 1943 the way 'Hamilton' is received today, as something really radically new in the theater."
When possible we like to get rolling with a rousing opener. The title song is a celebration of impending statehood for the Sooners.
OOOOk-lahoma, where the wind comes sweepin' down the plain,
And the wavin' wheat can sure smell sweet,
When the wind comes right behind the rain.
OOOOk-lahoma, Ev'ry night my honey lamb and I,
Sit alone and talk and watch a hawk makin' lazy circles in the sky.
We know we belong to the land (yo-ho)
And the land we belong to is grand!
And when we say
Yeeow! Aye-yip-aye-yo-ee-ay!
We're only sayin'
You're doin' fine, Oklahoma!
Oklahoma O.K.!

Here they come down the street. The University of Oklahoma Marching Band.
Again, from Tom Purdum:
"The genius of 'Oklahoma'!' was that Decca Records decided to record the original cast, the original orchestrations. They put it out. And it was such a success that from that point on it became the normal pattern for a successful Broadway show, on the Sunday afternoon after the opening, to record an album. And in those days, we have to remember that these songs were on the top-hit parade of American popular music. They were the songs that people heard all over the radio and in dance bands and orchestras all around the country. This was the Top 40 of its day."
The musical "Cinderella" was written for television with broadcasts in 1957 (live), 1965, and 1997.
In 2013 "Cinderella" hit Broadway, was nominated for nine Tony Awards, winning one for Best Costumes.
This clip is from the 2013 Tony Awards. Keep an eye out for those great costumes and quite the wardrobe change at 2:30 into the video.
Another Rodgers and Hammerstein gem is "Carousel." Terry Gross noted on her program that famous composer and lyricist Steven Sondheim called "If I Loved You" probably the singular, most important moment in the evolution of contemporary musicals. Her guest, Tom Purdum explained why by discussing the "Carousel" scene with Billy and Judy.
"And they're both instantaneously attracted to each other, but they're too awkward. They don't have the words to admit it or to express it. So they sing this love song in a conditional voice. If I loved you, this is how I would behave. And if I loved you, this is what I would feel and how I would think and what I would do.
"And what the effect of it is that in these 15 or so minutes of the scene, they're falling in love in front of our eyes. And by the end of the song, by the end of the scene, we feel it.
So I think when Sondheim says it's the single most important scene in the development of musicals, it's really a little play all by itself in which Rodgers and Hammerstein show the audience how these people are falling in love."
A powerful, beautiful song.
So wondrous that no one would dare deviate from its intended emotion. So sacred that no one would exploit it for comedic purposes. So serious that no one would dramatically alter it for TV ratings.
OK, you didn't see that coming out of left field. Honestly,  I thought that scene was hilarious.
But let's return to serious.
Toronto-based chanteuse Sophie Milman has been recording since 2005 when she quickly became Canada's hottest young jazz singer.
When she was growing up, living in Israel (Milman had moved there from Russia where she was born), she developed an affection for Western singers.
"The first North American record I ever heard was Mahalia (Jackson)," she said. "At first, it freaked me out completely and I started crying. I said, 'Dad, why are you playing this? It is so loud and so moving that I can't handle it.' Of course, my parents don't do anything halfway; it's always cranked up, full volume. We were probably the only Jewish family in Israel blaring gospel music out of our little apartment."
Christopher Loudon wrote in Jazz Times:
"What would happen if you simultaneously poured drawn butter and warm honey over a block of dry ice? Since I barely passed high-school physics, I have no idea, but suspect the chemical reaction might be equitable to the sensuous sound of Sophie Milman."
National Public Radio's Scott Simon  said "Sophie Milman has a classic jazz voice that evokes smoky lounges, softly clinking glasses and the cool of the night."
This was originally featured in the 1945 film "State Fair."
Next, a song that has become symbolic with Christmas, even though it has absolutely nothing to do with Christmas.
It's a show tune from the 1959 musical "The Sound of Music" that also was in the popular 1965 film.
Here's country star Lorrie Morgan from 1993. Video quality isn't the greatest, but it's still nice.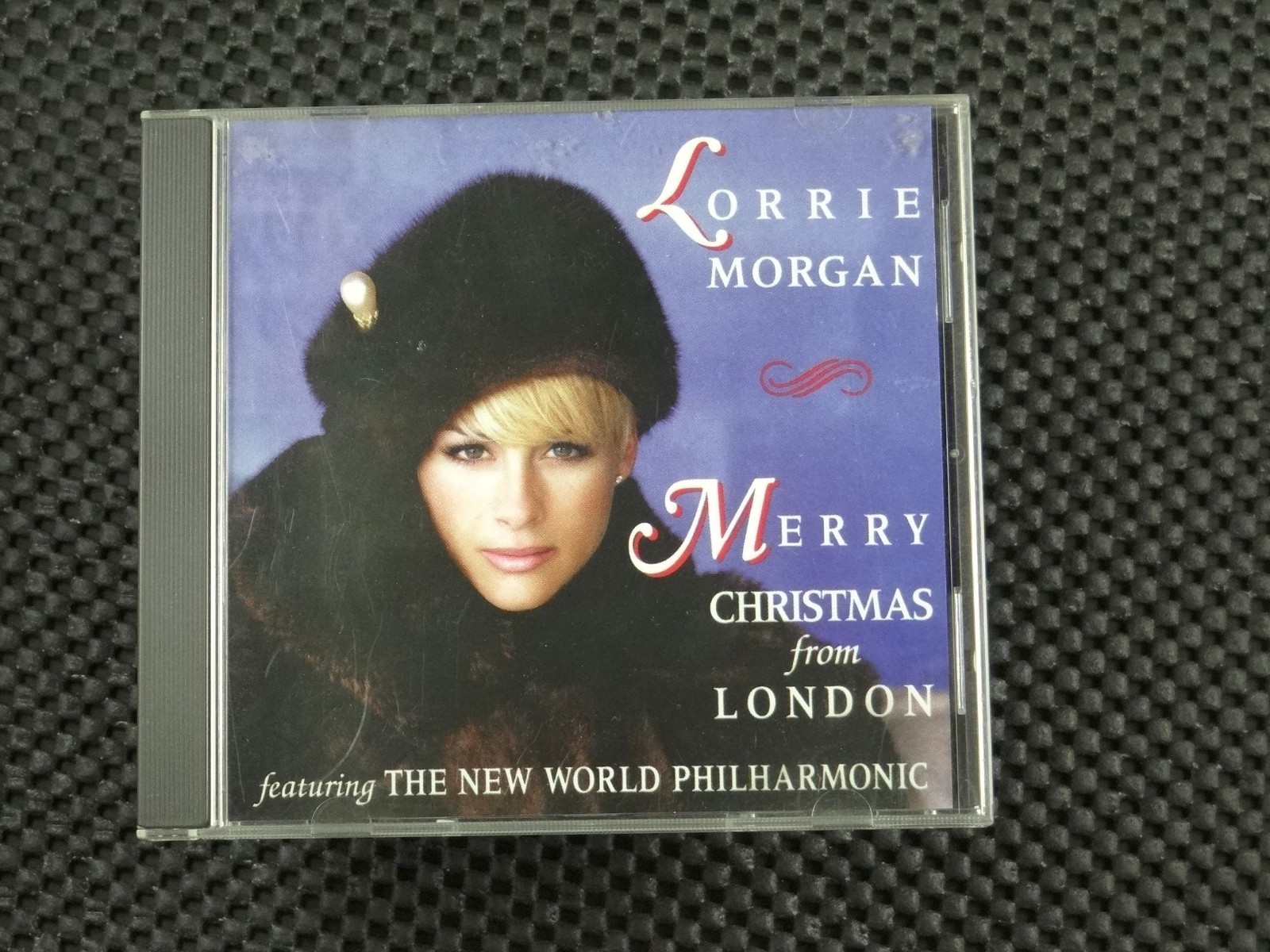 A final excerpt from Tom Purdum's interview with NPR's Terry Gross about the female star of both Broadway musicals, "South Pacific" and "The Sound Of Music."  Oscar Hammerstein had first auditioned Mary Martin in the 1930's. It could have been a lot better for Martin at the time. Tom Purdum tells the story.
"Well, she'd come out to Hollywood from Weatherford, Texas, where she'd had a dance school. And she was a contract player at Paramount Pictures and making some musicals with Bing Crosby and other people. But she sang for Oscar Hammerstein a song called 'Indian Love Call' from his play 'Rose-Marie.' She said, you probably don't know this song, and then proceeded to sing it. Afterwards he said, I actually not only know it; I wrote it."
Thigs eventually turned out very well for Martin.  Purdum said "she became the quintessential Rodgers and Hammerstein leading lady."
That's it for this week.
Goodnight.
Sleep well.
Have a great weekend.
We close with another "The Sound of Music" selection performed by a large and very talented family.
Richard Rodgers died in 1979. He was 77.
Oscar Hammerstein died in 1960. He was 65.