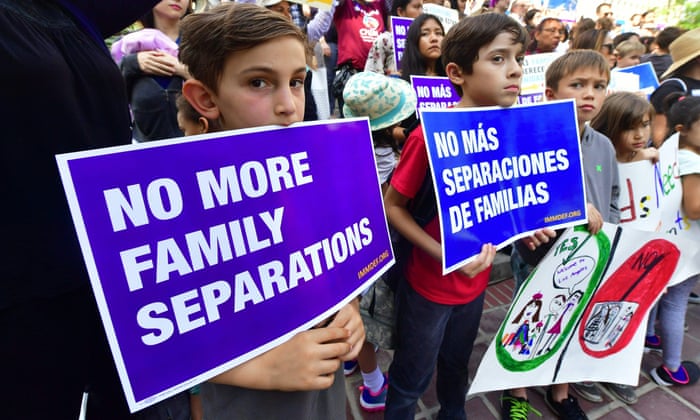 The liberal news media was apoplectic this week after US Attorney General Jeff Sessions defended detaining the children of illegal immigrants at the border, that just happens to be the law, and we are a nation of laws. Sessions went beyond the law in his defense. He resorted to the Bible.
"I would cite you to the Apostle Paul and his clear and wise command in Romans 13 to obey the laws of the government because God has ordained them for the purpose of order."
Liberal heads in the media exploded. No surprise one of them was CNN's Jim Acosta, who could be the #1 Trump hater in the White House Press Corps who has ZERO objectivity. White House press secretary Sarah Sanders rightfully and decisively took him to school, telling the reporter he was basically an imbecile.
Pay close attention as Acosta bleeds all over the floor and Sanders takes him to the cleaners.
The phony outrage by the clearly leftist media extended beyond American shores.
Consider the Guardian in the UK where opinion writer Daniel Jose Camacho wrote:
When the US government snatches children, it's biblical to resist the law.There is no divine mandate requiring us to accept an unjust policy or law. You wouldn't know that by listening to the Trump administration.
—Daniel Jose Camacho, the Guardian, June 2018
More from the Guardian:
It's impossible to look at the Trump administration's practice of migrant family separation and see it as anything other than what it is: institutionalized child abuse.
By now, there have been real horror stories: parents hearing their children screaming in the next room; a man who committed suicide when his three-year-old was taken from him; children kept in what Oregon senator Jeff Merkley described as a "dog kennel,"a woman being told by a border patrol agent: "You will never see your children again. Families don't exist here. You won't have a family any more."
Opinion writer Michael Paarlberg
As they engaged in their phony exercise of bleeding all over themselves and everyone else,  where was there passion for…
The unborn?
Nowhere to be found.
Hypocrisy big time.