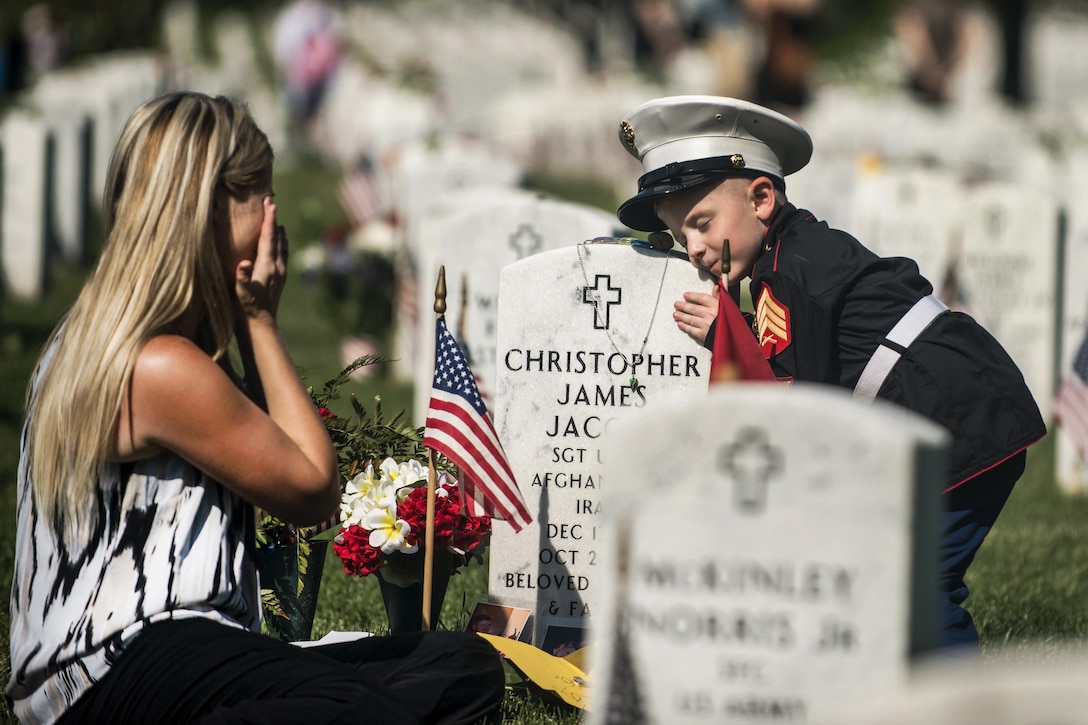 Brittany and her son, Christian, 4, spend time at the grave of her husband and his father, Marine Corps Sgt. Christopher Jacobs, in Section 60 of Arlington National Cemetery in Arlington, Va., May 25, 2015. Christian wore his father's cover during the Memorial Day visit. Army photo by Rachel Larue
2011: A poll commissioned by The National WWII Museum reveals the nation is in danger of forgetting the real meaning of Memorial Day.
Eighty percent of Americans surveyed confessed to having "little" or only "some" knowledge of the military holiday. Just 20 percent of respondents claim to be "very familiar" with the day and its purpose.
2017: "There are a lot of things working against this particular holiday," Brian Duffy, commander in chief of the Veterans of Foreign Wars told CBS News. "It hurts," Duffy said. For combat veterans and Gold Star families especially, "It hurts that, as a society, we don't truly understand and appreciate what the true meaning of Memorial Day is."
What bugs me about Memorial Day? Please read.