Wisconsin is making progress in moving away from the list of the highest taxed states in America thanks to measures taken by the Republican-controlled state Legislature and Governor Scott Walker.
More headway would have been achieved if not for local school districts bypassing the tax relief opportunities available by proposing, and persuading enough support for, huge school referendum tax increases.
Not to be dismayed the Walker administration and fellow Republicans have turned a disastrous state economy passed on by Jim Doyle into a $400 million state budget surplus. Rightfully, Governor Walker and the Legislature have decided to send the surplus back to taxpayers.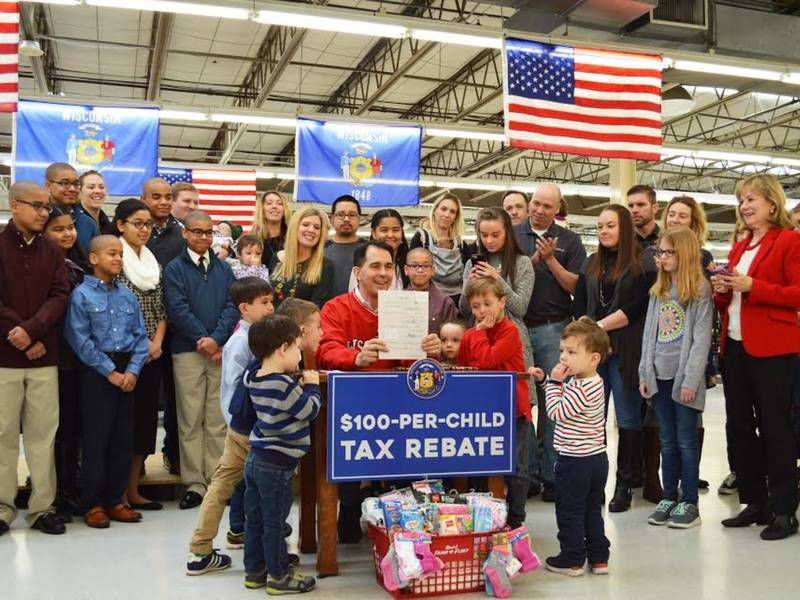 Relief will come in the form of a $100 per child tax credit.
Might sound like a paltry sum. But taxpayers, despite Democrat cries that it's a tiny election gimmick, are loving it.
Requests for Gov. Scott Walker's $100 child tax rebate have exceeded 200,000 in just three days after registration opened. The state Department of Revenue said 230,424 people had registered to receive the per-child payment by last Friday morning, available to Wisconsin taxpayers with dependent children.
And I've yet to hear any state Democrat who's so upset about the rebate offering to reject their check.
This should serve as a resounding loud and clear message to each and every person with tax and spending authority, including here in Franklin (Tax Hell, Wisconsin) that the beleaguered people who pay the bills are desperately looking for tax relief, no matter the amount.
Once again, it's the state providing a life saver while the locals keep piling on.