No need to resurrect all the ugliness of the recent Milwaukee County Supervisor race between Steve Taylor and Patti Logsdon, so just a few details as a prelude to today's read.
The incumbent Taylor ran for re-election last month against Logsdon.

And Milwaukee County Executive Chris Abele.
And Milwaukee County Supervisor Deanna Alexander.
While Logsdon took a lower than a gopher's basement profile, running as a matronly retiree, Abele spent a personal fortune on Logsdon's behalf cranking out multi-colored campaign pieces trashing Taylor that wound up in voters' mailboxes day after day after day.
Alexander was the anointed volunteer spokesperson/assassin for Logsdon. Just days before the election Alexander went public with a hit piece absurdly linking Taylor to the MeToo Movement.
Alexander's brilliant substantiation about why Taylor was unfit to be re-elected? Taylor yelled at her.
Abele. Alexander. Logsdon. Not a one could find fault with Taylor's voting record. Instead, mud on top of mud was thrown every single day. Logsdon won handily.
Where am I going with this?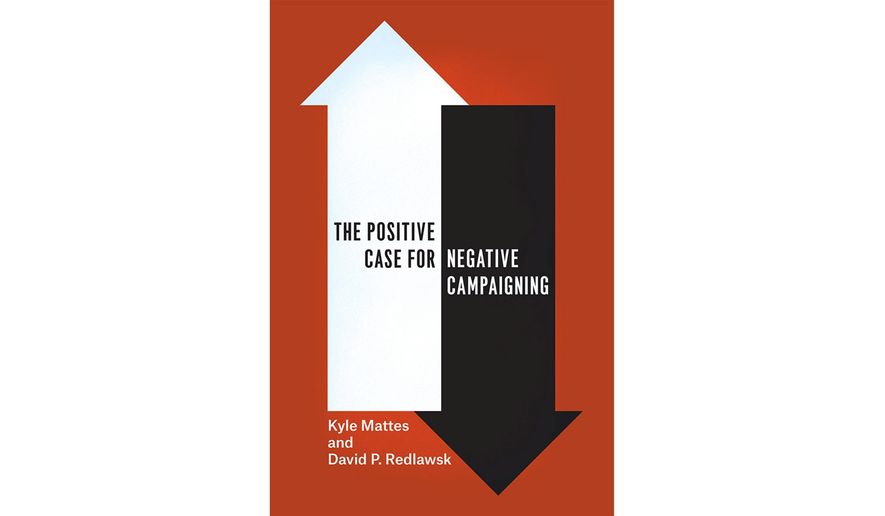 In 2015 David Redlawsk, a political science professor at Rutgers University at the time, co-authored the above book that built a case for negative campaigning. The following assertions were made by the authors:
"Voters are not as negative about negativity as much of the polling and many observers seem to suggest."
"Negativity carries valuable information about the candidates, information that voters otherwise would not have received."
"While candidates can make use of negativity to transmit information that benefits voters, the specific content of their attacks matter."
That was 2015.
For many, many years, generally speaking, I've favored negative campaigning if the claims are true. Of course, there are exceptions that have become so evident as of late. Bringing up ancient irrelevant personal history is probably over the line more often than not.
Back to the professor.
Now it's 2018.
David Redlawsk hasn't exactly jumped off the negative campaigning bandwagon, but in a piece published today that he's quoted in he interestingly concedes rhetoric is getting out of hand.
"…personal attacks have become all too common this year. Even though it's still early in the campaign season, politicians around the country are attacking each other with gusto, lobbing insults that are often personal in nature. 'Negativity is as old as elections,' says David Redlawsk, who chairs the political science department at the University of Delaware, 'but the nastiness we're seeing today is different. It is more personal, more slash and burn'."
Abele, Alexander, and Logsdon's complicity are definitely contributors.