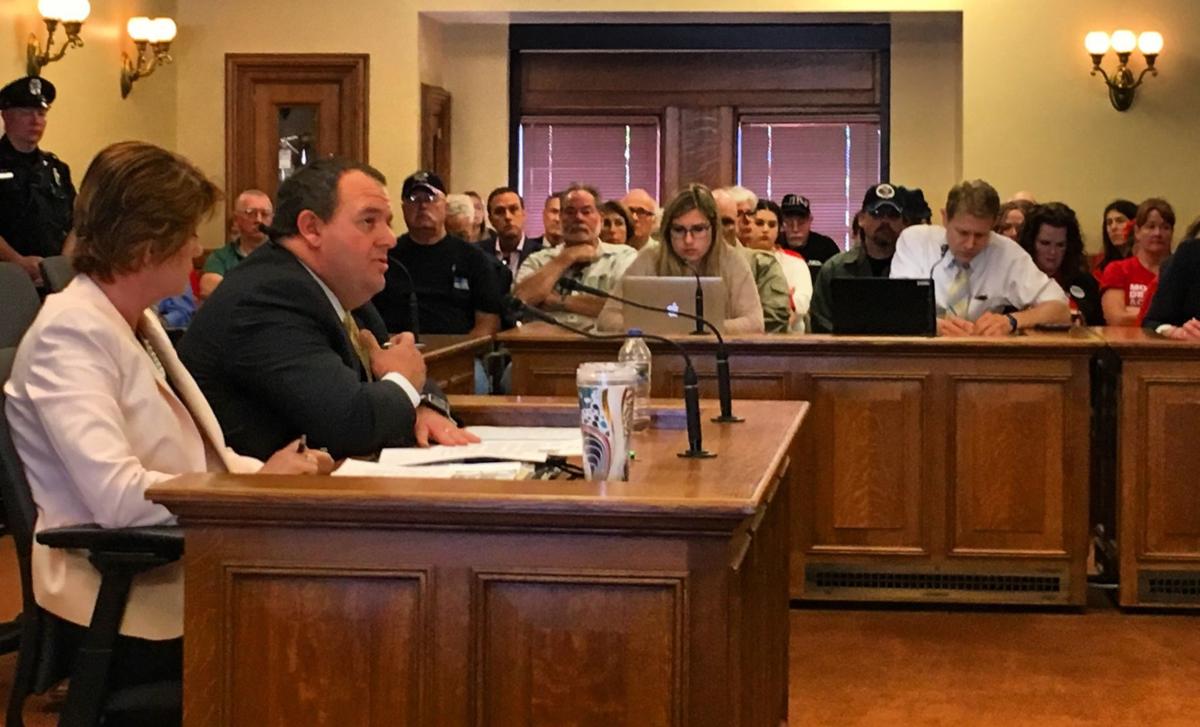 Sen. David Craig, R-Big Bend, testifies about his bill that would allow any person in Wisconsin to carry concealed weapons without a license during the Senate Committee on the Judiciary and Public Safety hearing on May 31, 2017. Photo: Molly Beck, WI State Journal
State Senator Dave Craig's "Right to Carry" bill did not get through the legislative session in Madison that recently concluded. So it's dead until 2019.
Current law generally prohibits an individual from carrying a concealed weapon unless the individual has a license to carry a concealed weapon that is issued by the Department of Justice or unless the individual has a law enforcement identification card indicating that he or she is a qualified current or former law enforcement officer. Craig's bill would have eliminated the general prohibition against going armed with a concealed weapon without regard to licensure status.
Current law requires anyone who carries a concealed weapon to obtain a permit and get training. The bill retained that license for people who want to obtain it, but also allowed for the carrying of a concealed weapon without obtaining a permit or undergoing training.
The bill never got approval from either the state Senate or the state Assembly and will now have to be re-introduced next year.
WTMJ talk show host Jeff Wagner called the bill "the gangster's friend" as well as "crazy" and "just a dumb idea."
The Racine Journal Times Editorial Board weighed in here…
It seems to us that if a state resident is going to carry a gun for personal protection, it is a reasonable requirement for that person to undergo some basic firearm safety training to make sure he or she knows how to use that weapon properly. And safely.
And here…
Part of the "sell" for the concealed-carry law were the assurances that law-abiding citizens would be required to have a background check to prove they aren't felons and to undergo some basic firearms training as a safety measure.
But now, in a classic example of bait and switch, a pair of Republican legislators – Sen. David Craig, R-Town of Vernon (who represents the Waterford area of Racine County), and Rep. Mary Felzkowski, R-Irma, want to renege on that commitment and eliminate permit and training requirements.