The Barking Lot is a regular weekly feature of This Just In…Written by my lovely wife, Jennifer and me.  It opens with the weekend dog walking forecast followed by the main blog from dog lover, Jennifer. Then it's DOGS IN THE NEWS and our close. Enjoy!
THE WEEKEND DOG-WALKING FORECAST: We grade the weather outlook for taking your pet outdoors.
TODAY:  Partly cloudy. High of 45. "C"
SUNDAY:  Sunny. High of 53. "B"
Now, here's my lovely wife, Jennifer, with this week's main blog.
March is a spectacular month for the Fischer family.  And it's not because Kevin might win a March Madness pool.  Naturally we root for Notre Dame and even if they're eliminated early (or don't make it to the NCAA tourney at all) we still love our Irish players.  But 2/3 of the household don't really watch basketball.
No, the third month of the year is full of excitement & joy for many other reasons…  Kyla's birthday, Kevin's birthday, and a whole lot of Irish events.  As a proud Cashel Dennehy dancer, Kyla marches in the Milwaukee St. Patrick's Day parade.  She also participates in Schools Day which allows students to travel to four different schools to display their talents and spread the love of Irish dance & culture.  And of course there's the shopping.
HUH?  SHOPPING???!!!  Uh, yes.  Unless you've been living under a (sham)rock you're probably aware of a one-day-only Irish extravaganza.  We tune in bright & early, and keep it on all day. 
I've been the lucky recipient of several sweaters as well as pieces of jewelry.  The items that they offer are usually exclusive to QVC.  They feature the artisans on air to showcase their crafts and we marvel at the quality and talent displayed.
Despite a beautiful and impressive selection of clothing, jewelry, and home décor items there is one category that is always woefully missing.  I don't understand how such a popular home shopping emporium could miss a golden opportunity for so many potential customers.
I can already imagine the flood of callers talking to a canine lover similar to what David Venable does for QVC culinary items…
"Let's go to our phone lines and welcome Kari from Milwaukee.  Kari, how are you today?"
"I'm fine, how are YOU doing?"
"I'm just great, thanks.  So, are you shopping for yourself or someone else today?"
"Well, I've bought so many for friends and family that this year I've decided to finally treat myself."
"Great!  And what breed did you finally decide on?"
"It was a really difficult decision because they're all so beautiful.  But I finally chose the Soft Coated Wheaton Terrier."
"Fantastic!  I'm sure you'll get years of enjoyment with the little darling.  What a special way to celebrate St. Patrick's Day.  Best of luck to you and thanks for calling!"
"Thank you so much.  I'm so excited to finally become a pet parent!"
Now before any card-carrying PETA member gets their vegan undies in a bundle over my "suggestion" I hope they are at least bright enough to recognize satire.
Seriously though.  If you could dial-a-doggie, which one would you choose?  Each Irish dog breed has so many remarkable qualities I probably would purchase a two-pack and use the "easy pay" system!
Happy St. Patrick's Day to all the Barking Lot readers!
—-Jennifer Fischer
Thanks Jennifer! Nice work!
Jennifer mentioned the NCAA basketball tournament. The entire sports world is buzzing today after Maryland Baltimore County became the first No. 16 seed in 135 tries to defeat a No. 1 seed, knocking off Virginia Friday night, 74-54. They're calling it the biggest upset in college basketball history.
Maryland Baltimore County's nickname?
The Retrievers.
Time now for DOGS IN THE NEWS, canines that made headlines the past week.
Dog survives after being shot twice in abdomen, giving birth.
Three-legged golden retriever shows plight of puppy mill dogs.
Golden Retriever service dog is trained to Snuggle His Owner's Seizures Away.
Is sleeping in the same bed with your dog a good idea?
Dogs can get a runner's high, too.
Good stuff here. For the Love of Dogs: Meet the Pet Lovers Who are Crazy for Canines.
Stan Lee's Dog Goes Missing — and is Rescued by former NFL player Jim Brown.
THAT'S IT FOR DOGS IN THE NEWS.
HERE'S OUR DOG PHOTO(s) OF THE WEEK.
Yogi, a dog with a human-looking face, sends Internet into frenzy.
Oh, and these, from last Saturday's St. Patrick's Day Parade in downtown Milwaukee.
There was this dog heading our way.
It was Molly who made a beeline for… me!
Wait. That can't possibly be an authentic photo. I don't like dogs, remember.
We close as we always do with our closing video.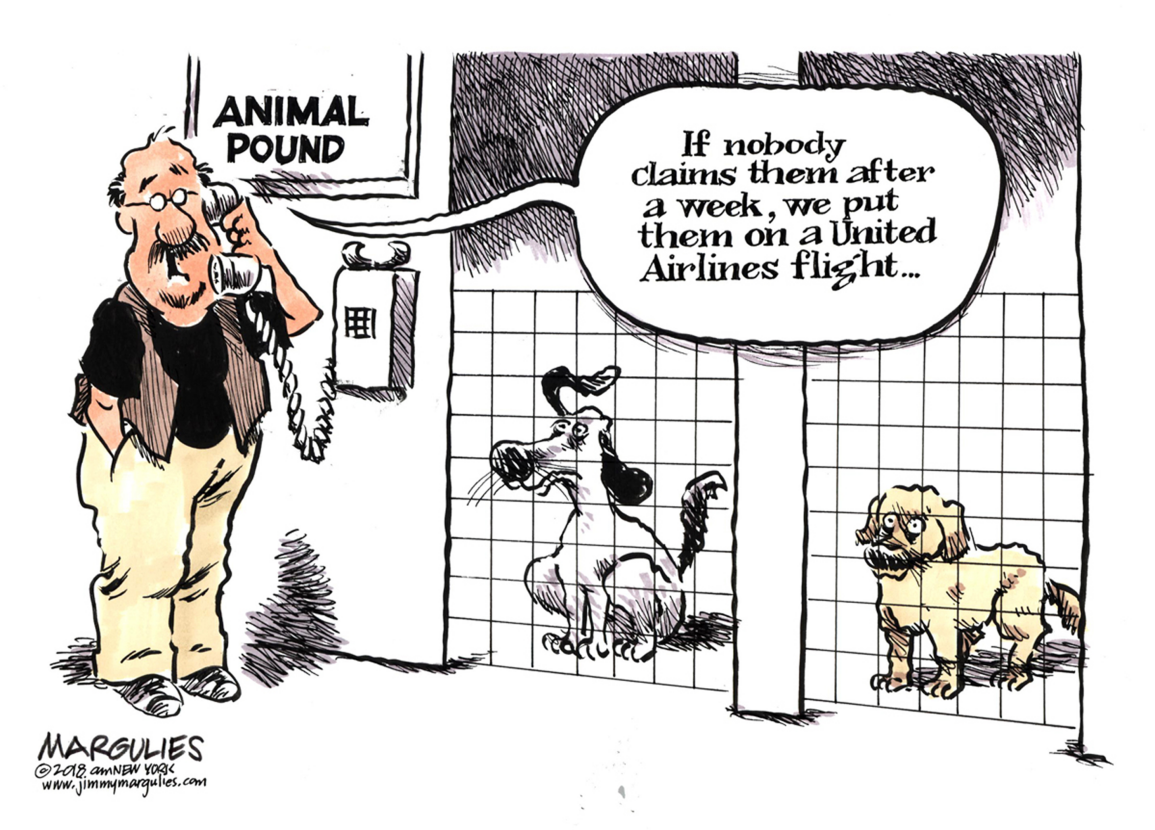 It was the dog story of the week.
A family says a United Airline flight attendant demanded their dog be stored in an overhead bin during an approximately three-hour flight.
The airline called the incident a "tragic accident."
Opinion: Why didn't anyone stand up for that poor dog?
Another dog story. It also involves United Airlines. But the ending is not the same.
ONE MORE!
Akita dogs, which hail from the snowy mountainous region in the north of Japan, are big, fluffy, and incredibly loyal. Here's a visit to the home of these lovable pooches in Ōdate city, thanks to Street View.
That's it for this week.
Thanks for stopping by.
We kindly ask that you please share with other dog lovers you know.
See ya, BARK, next Saturday morning!