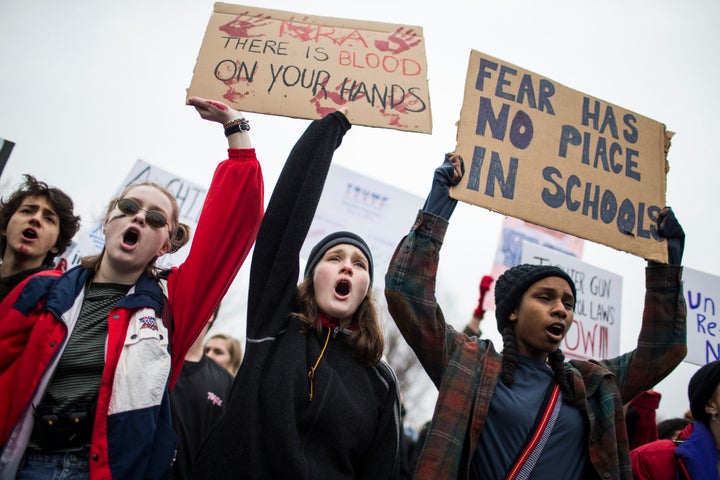 Dave Cullen wrote the New York Times bestseller "Columbine" about the 1999 rampage at a suburban Denver high school where two teenagers killed 13 of their classmates and themselves. Cullen has been a go-to interview by the media since the Florida mass shooting.
In a piece Cullen wrote for POLITICO, he calls today's students are calling for major protests "unlikely heroes."
Will they succeed where we failed? Will they stand up to Trump when he sits down with them this week, and politely but assertively tell him they don't want his thoughts and prayers, they want a plan? Will they move him where others couldn't? And will students and parents at every high school at risk, meaning every school in America, start showing up at congressional meetings and shouting their demands, calling out cowardice and inaction? Because that's what it's going to take.
That brings us to today's read, from well-known conservative Michelle Malkin who suggests we go ahead and listen to the children, but don't let them lead:

America is not a juvenilocracy. It is a constitutional republic. There is a reason we don't elect high school sophomores and juniors to public office or allow them to cast ballots.

Pubescents are fueled by hormones and dopamine and pizza and Sonic shakes. They're fickle and fragile and fierce and forgetful.
Many may be exceptionally smart, passionate and articulate beyond their years, but they do not possess any semblance of wisdom because they have not lived those years.
Most are in no position to change the world when they can't even remember to change their own bedsheets.
Read the entire column here.