Every Friday night we smooth our way into the weekend with music, the universal language. These selections demonstrate that despite what is being passed off as art today, there is plenty of really good music available. Come along and enjoy.
Mild temperatures are here for a bit. Doesn't matter. I hate winter.
Too cold.
Too snowy.
Too sloppy.
Too depressing.
Too long.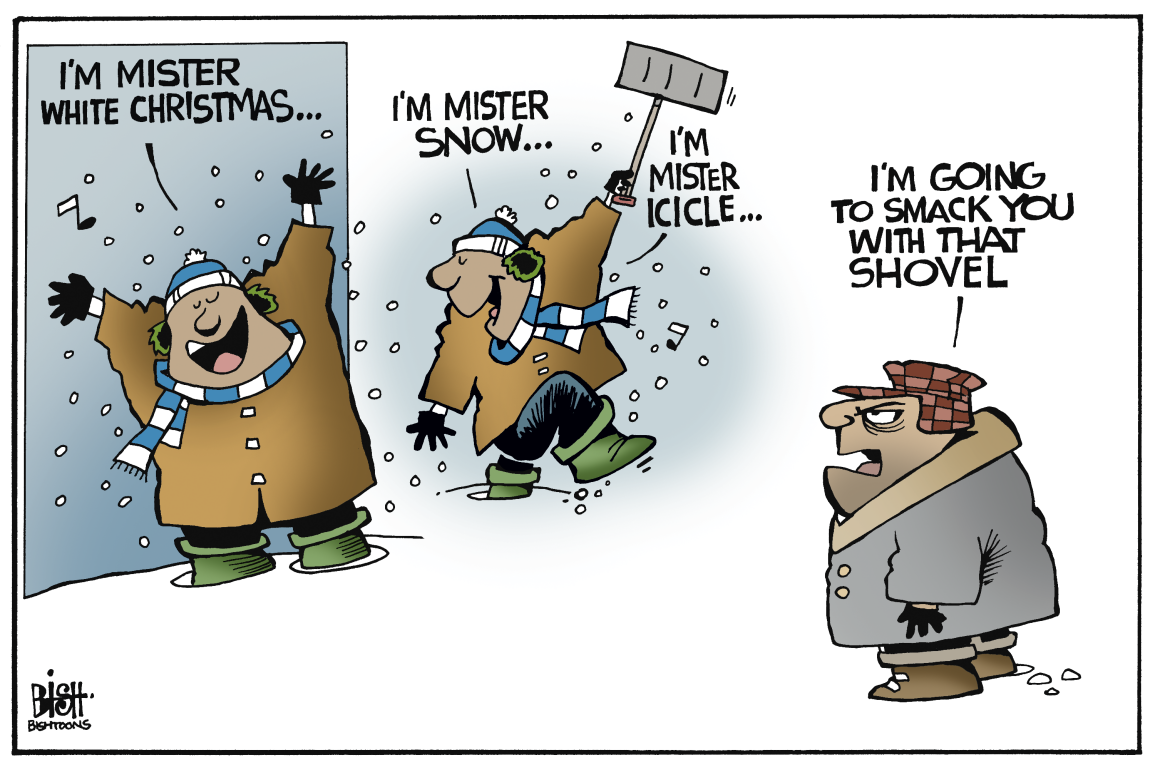 There's not all that much I appreciate about winter, especially when the holidays are done. But if there's some redeeming value about the season that I personally can warm up to is the beauty in music about the frostiest time of the year (although there's some sad material as well).
That's our focus this week.
We begin with versatile guitarist Al Caiola who recorded hit versions of the themes from the westerns "The Magnificent Seven" and "Bonanza."
His version of the theme from the NBC western "Bonanza" reached No. 19 on the Billboard singles chart while his rendition of the now-classic heroic theme, composed by Elmer Bernstein, from "The Magnificent Seven" reached No. 35..McQueen, reached No. 35.
During the 1950s and '60s, Caiola recorded and performed with Buddy Holly, Tony Bennett,  Frank Sinatra, Elvis Presley, Johnny Mathis, Simon and Garfunkel, Sarah Vaughan, Glen Campbell and Rosemary Clooney.
"He could play classical, rock 'n' roll, R&B," said Moe Wechsler, a pianist who often recorded with Caiola. "Al could do anything that was required; he's the classic well-rounded musician."
Wait a minute? Isn't this Christmas music?
Arguably, yes. But there are Christmas time tunes that arguably have nothing to do with Christmas, that never mention the holiday.
And why can't you listen to music about skiing all winter long?

Skiing at the Rock Snow Park right here in Franklin, WI.
There's also tubing.
Our next track comes from a CD that on the back cover describes it as "reminiscent of music you might hear in the lobbies and lounges of chic, boutique hotels around the world…hip, relaxing and unique."
It's from Grammy-nominated artist and composer David Arkenstone.
As you listen, remember, the lyrics include:
"C'mon it's lovely weather…"
Not far from Franklin, Horse-Drawn Sleigh Rides are available at Apple Holler in Sturtevant.
Next up…Kool and the Gang.
Would that be "Jungle Boogie" Kool and the Gang?
"Hollywood Swingin'" Kool and the Gang?
"Celebration" Kool and the Gang?
Yes, to all of the above.
One of the group's numbers that they always perform in concert is the synthesizer-laden "Summer Madness."
This obscure track with a similar title from a 1975 album is about the death of fall and the onslaught of winter.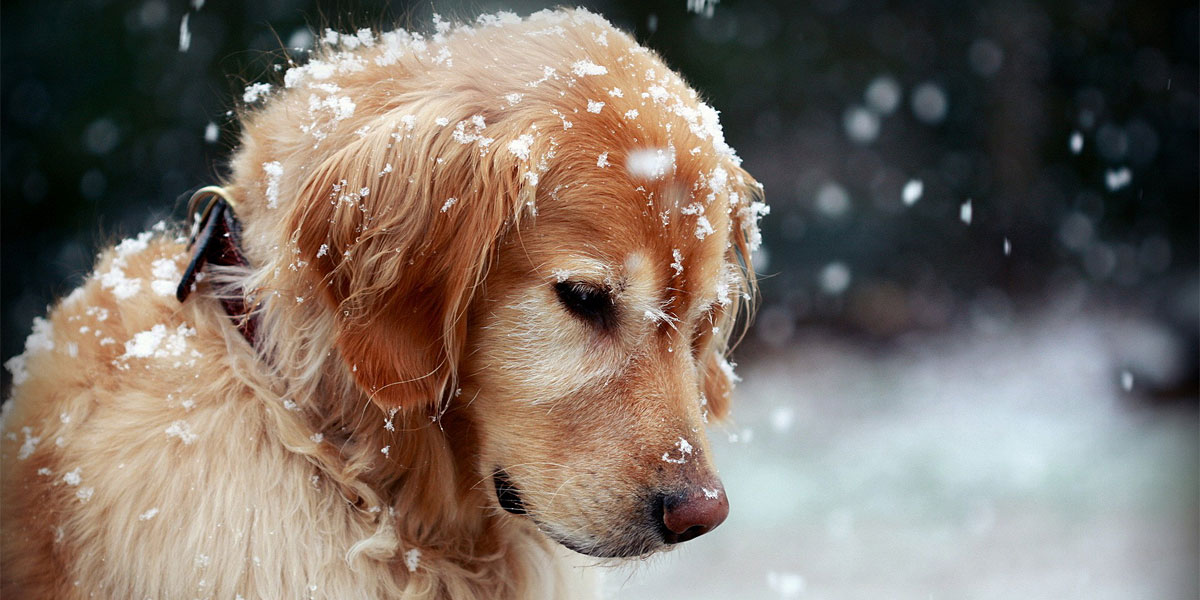 Kool & The Gang has sold more than 70 million albums worldwide, has earned two Grammy Awards, seven American Music Awards, 25 Top Ten R&B hits, nine Top Ten Pop hits, 31 gold and platinum albums, and has performed continuously for more than 45 years, longer than any R&B group in history.
A horn section was an integral part of Kool & the Gang. So, too, with this next act, one of my favorite bands.
Blood, Sweat, & Tears released a self-titled album that was actually their second LP in December of 1968.
The first album by the group was with a group of musicians founded by Al Kooper.
Kooper left. The band brought on new players and an exciting lead singer in David Clayton-Thomas.
The result…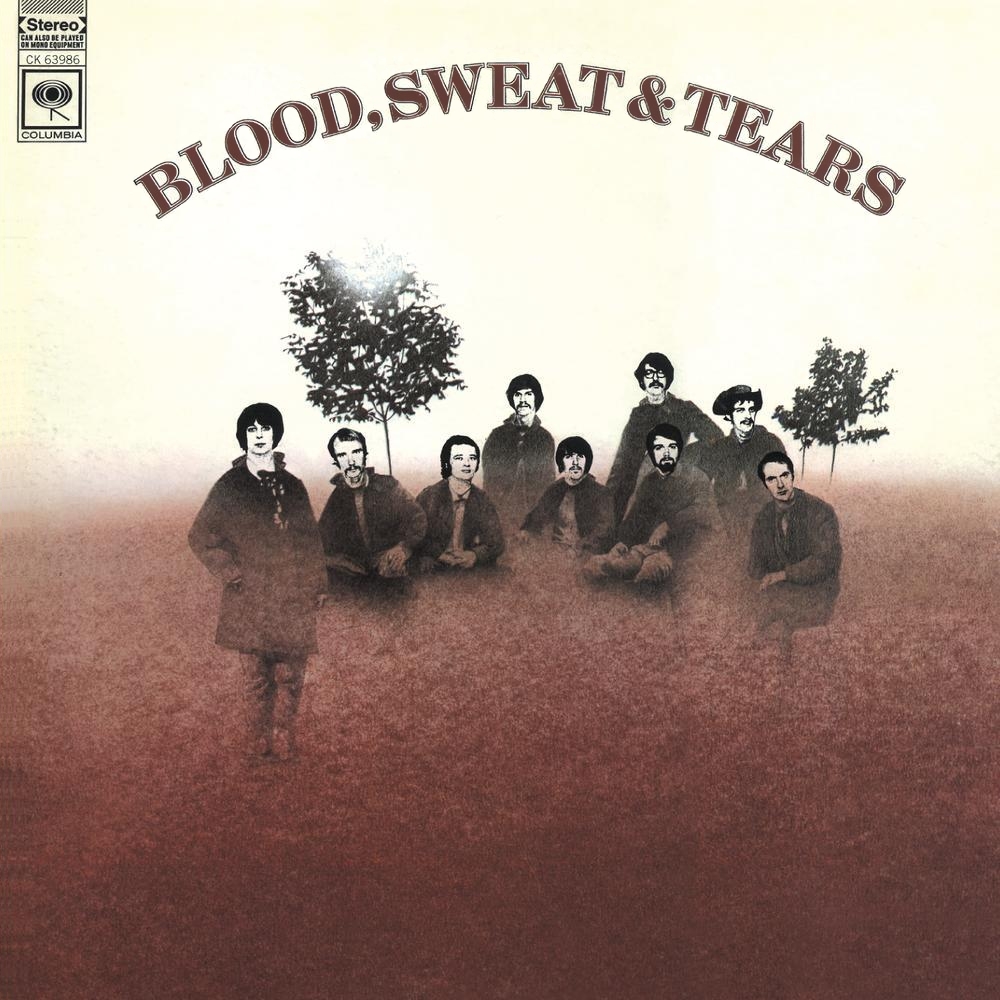 The album generated three consecutive Top 5 singles in "You've Made Me So Very Happy," "And When I Die" and "Spinning Wheel."
It won the Grammy Award in 1969  for "Album of the Year."
To suggest the recording was a success is an understatement.  It was certified quadruple platinum with sales of more than four million copies in the U.S.
David Clayton-Thomas is no longer with BS & T, but will always be remembered as the band's voice.
But not on every recording.
Take the phenomenal "Blood, Sweat & Tears" album. The band's co-founder, Steve Katz, sang the lead vocal on a memorable ballad. We'll get to that soon.
In May of 2015, Katz was performing in Cleveland and took questions from those in the crowd.
One audience member asked how they came up with the name of the famous band he helped start.
Katz said one night Kooper called him and suggested they call the band Blood, Sweat and Tears with no explanation. Katz said "I was high and said, 'yeah, right, okay.' "
"Sometimes in Winter," written by Katz, was inspired by one-time girlfriend Mimi Farina, Joan Baez's sister. Farina was his girlfriend in 1966 when he lived in Greenwich Village.
"She came to New York and then she left me. I was heartbroken," said Katz.
His vocal on that incredibly popular album about a seasonal romance is part of BS& T lore.
Here they are in concert in Sweden.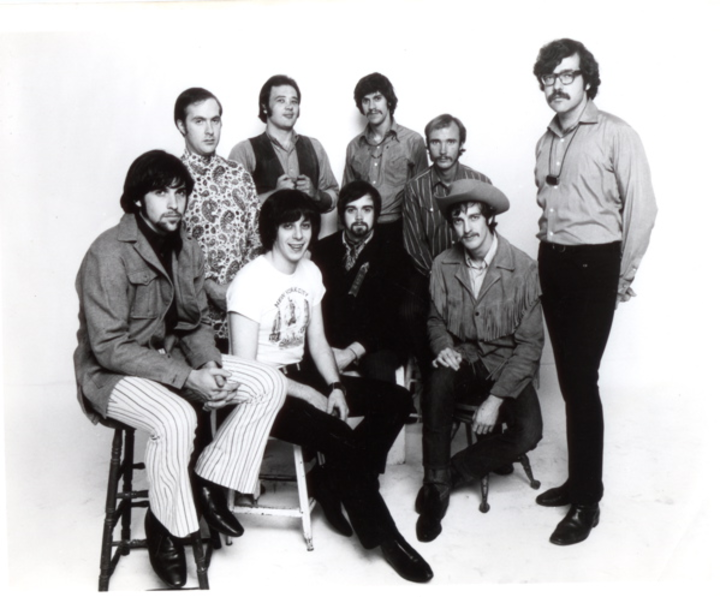 That's it for this week.
Goodnight.
Sleep well.
Have a great weekend.
We close with one of the greatest guitarists of our time.
1988 started out as a very good year for Larry Carlton. The jazz-pop guitarist garnered three Grammy Award nominations and was a winner for Best Pop Instrumental Performance.
Carlton was a highly-sought after studio musician, he was about to release his tenth solo album, and then he was scheduled to head out on an 80-city tour of the U.S., Europe and Japan.
Terror struck on the afternoon of April 6.
Carlton spoke about what happened with a correspondent from People.com for a piece published in December of 1988. Here are portions.
Michele and I were living in an apartment in North Hollywood while our house was being renovated. I arrived at the house, where I have a recording studio, around 3 P.M. to work on my new record. It was very hot, and the front door was halfway open so a breeze could come through. I was talking to my secretary, Mimi Zorn, when through the window I saw a German shepherd come up and trot under my carport, which is just outside the door. Two boys around 15 came jogging after the dog. It looked like the dog was going to come into the house, so I went over to shut the door. I figured the kids would say, "Hi, we're going to get our dog." Instead my whole life changed.
As I went toward the door, one of the boys pulled a gun from behind his back and aimed at me. He was only 12 to 15 feet away. The gun went POW! That quick. We just stood and looked at each other, and then he ran off. He has never been caught, but the police think he may have been in the area to rob a house, saw the open door, then saw me and panicked.
I never lost consciousness, but I didn't know where I had been hit. I felt no pain, no impact. My arm was just hanging, all numb, so I thought I had been shot there. I walked to the foyer between the office and the kitchen and lay down. There was blood all over. I said, "Jesus, forgive me of my sins and I'm ready to go with you." Mimi approached me with towels to mop the blood, and I told her, "Tell Michele I love her. Tell Katie and Travis I love them." Then I just went back to praying to go to Heaven.
But I guess I wasn't supposed to die that day. The paramedics station is a half-mile from my house, and they were there within five minutes of Mimi's call. I found out later that if the bullet had been a quarter of an inch to the right, my vocal box would have been hit, and I would not have been able to speak again. The carotid artery had been severed, and I would have quickly bled to death if the paramedics had not gotten there so fast. Dr. Eric Schlesinger, the surgeon, was already at the hospital when I arrived.
The surgery lasted hours. The doctor had to take a piece of vein from my left thigh and graft it onto the carotid artery. In addition they had to examine the nerves in my shoulder. When it was over, Dr. Schlesinger told Michele that the next 24 hours were crucial. When they graft an artery, any small blockage can cause a stroke, in which case I might die or wake up a vegetable. But when I did wake up, Michele was in the room. The first thing she did was get right down near my face and say, "Sweetheart, everything is fine. You're going to be normal." It was a tremendous relief. They had put a tube down my throat so I could breathe, but when I tried to speak, nothing came out and Michele could see the fear in my eyes.
I was in the hospital for 10 days. The doctors told Michele that the nerves would regenerate in six to 12 months and the arm would be normal, but when physical therapy started three days after I got out of the hospital, I realized there was a long way to go.

The police never caught the shooter or his accomplice. Detectives told Carlton they  believed it was a gang initiation, with one kid watching while the other shoots. They return to the gang to inform the others that yes, the shooting (random) happened.
Carlton fully recovered, crediting God and his wife at the time, Christian singer Michele Pillar. Now at nearly 70, he's still playing guitar.
Back to the 1988 interview…
The anger I feel over the shooting is sporadic. When I go to therapy, work my tail off, when I'm in pain, that is when I get mad. But I honestly feel sorry for that poor kid. He was either high or not normal. I'm not a vengeful person. I don't know anything about violence. I'm thankful it was a random shooting rather than someone out to get Larry Carlton. I can live with that. I'm free and clean and my life goes on.
During these dreary days this cheery number can certainly bring some smiles.

Larry Carlton's 1988 Grammy Award winning album

Carlton today