Yes, that would be loads of fun. Tubing.
There's skiing, too.
But let's say you're not into tubing.
Or skiing.
Or winter sports and activities, period.
How could the Rock Snow Park get more folks to visit, like right about now?
Here's a thought.
Put up a few of these.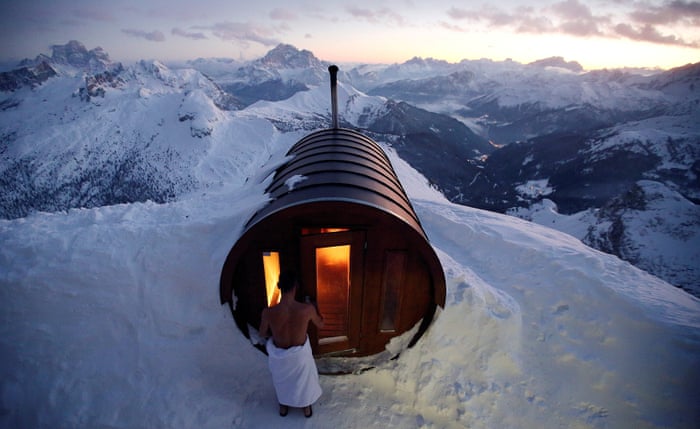 How awesome would that be?
What's going on there?
In Cortina D'Ampezzo, Italy, a man enters a sauna on the peak of Mount Lagazuoi. Photograph: Stefano Rellandini/Reuters
While the youngsters barrel down the slopes…
Count me in.
And watch for more great pics in Photos of the Week on my blog this Sunday morning.