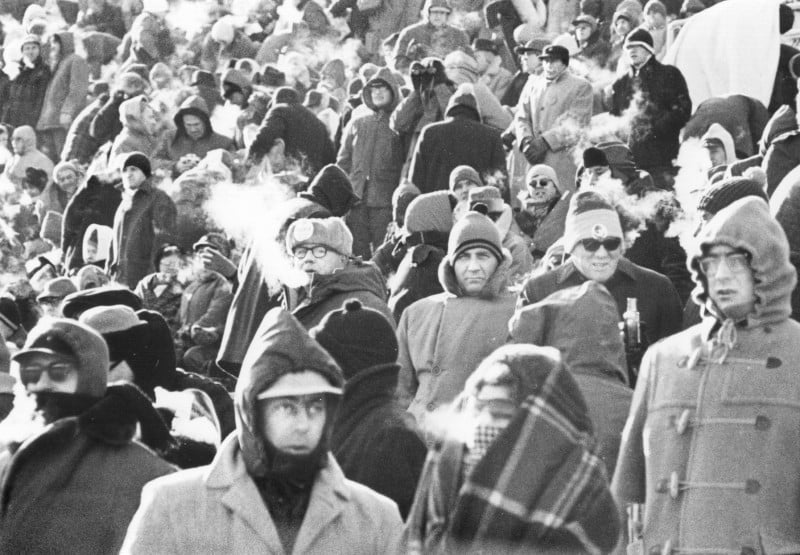 Somewhere buried in my basement are countless tapes of my reporting on WTMJ and WUWM, including an interview I did with former Green Bay Packer great Jerry Kramer.
We met at a local bookstore in the early to mid-80's and talked about a number of topics  like the famous Ice Bowl played at Lambeau Field against the Dallas Cowboys 50 years ago today.
Kramer had a key block in the final seconds near the goal line in the December 31, 1967 classic, and he told me a story about it that I had never heard before.
The game was for the NFL Championship. The winner would go to the Super Bowl.
Dangerous frigid conditions were the big story as both teams struggled throughout. Green Bay found itself trailing 17-14 late, but managed a late drive down to inside the Dallas 1-yard line.
The Packers called their final timeout and QB Bart Starr trotted over to the sideline to get final instructions.
Kramer told me that legendary coach Vince Lombardi was yelling at his offense in a huddle, begging for a suggested play.
"Has anybody got something? Anything!"
According to Kramer the Packer offense, loaded with stars merely looked down at their shoes, offering the same non-response when Lombardi screamed the question a second time.
Starr once told the Associated Press "We ran out of ideas. We were stumped for something to do."
Then an unexpected voice broke the silence.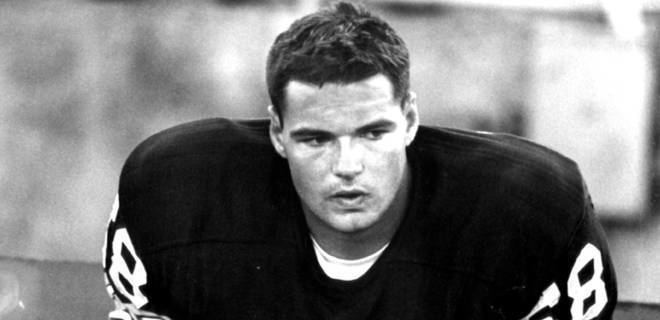 Kramer said during our interview that lineman Gale Gillingham told the team to have Starr sneak the ball behind Kramer, and that's exactly what happened.
Touchdown. Packers survive. They go on to a Super Bowl victory.
Over the years some have claimed Starr was supposed to hand off to running back Chuck Mercein, but on his own improvised and kept the football.
Not by Kramer's recollection.
And it was Gillingham who actually called the winning TD, executed by a perfect Kramer block that will be remembered forever.
Gillingham died at his home in Minnesota while lifting weights in 2011. He was 67.
Inducted into the Packers Hall of Fame in 1982, Gillingham was Green Bay's first-round draft choice and 13th overall in 1966 from the University of Minnesota. He played off the bench as a rookie and took veteran Fuzzy Thurston's spot in the 1967 season opposite All-Pro Kramer during the Vince Lombardi era. Gillingham was a five-time Pro Bowler, six-time All Pro and played in 128 regular-season games for the Packers.
Here's a thought, prompted by the Packer schedule this year.
Oct 8 WIN AT
Packers 35 Cowboys 31
Hindsight suggests the NFL schedulers fumbled the ball.
A great idea would have been to have the Packers and Cowboys meet this season, not in Dallas, but in Green Bay today, on the 50th anniversary of one of the greatest pro football games.
Instead we have a rather meaningless encounter with Detroit.
Here are more details about the Ice Bowl from the AP.