Earlier this month the Janesville Gazette editorialized about a bill passed by the state Legislature allowing kids as young as 6-years old to hunt in Wisconsin.
" …how does giving guns to small children benefit most hunters? Hunters, after all, stand to lose if a 4-year-old fires a weapon in the wrong direction," the paper wrote, calling the bill dumb and idiotic.
The Racine Journal Times also blasted the idea.
"Parental control" may be a catchy buzzword, but we would no more like to see it applied to hunting than we would to parents who would decide that their 10-year-olds are fully capable of driving a car on our roads and highways. We don't see anyone advancing that argument.
One Wisconsin lawmaker argued "To allow … a toddler, a 2-year-old [to carry a gun], and I'm not being hyperbolic because someone will allow it, is dangerous."
The bill was signed into law by the Governor and the measure went into effect on Monday, November 13, 2017. Then on November 19th…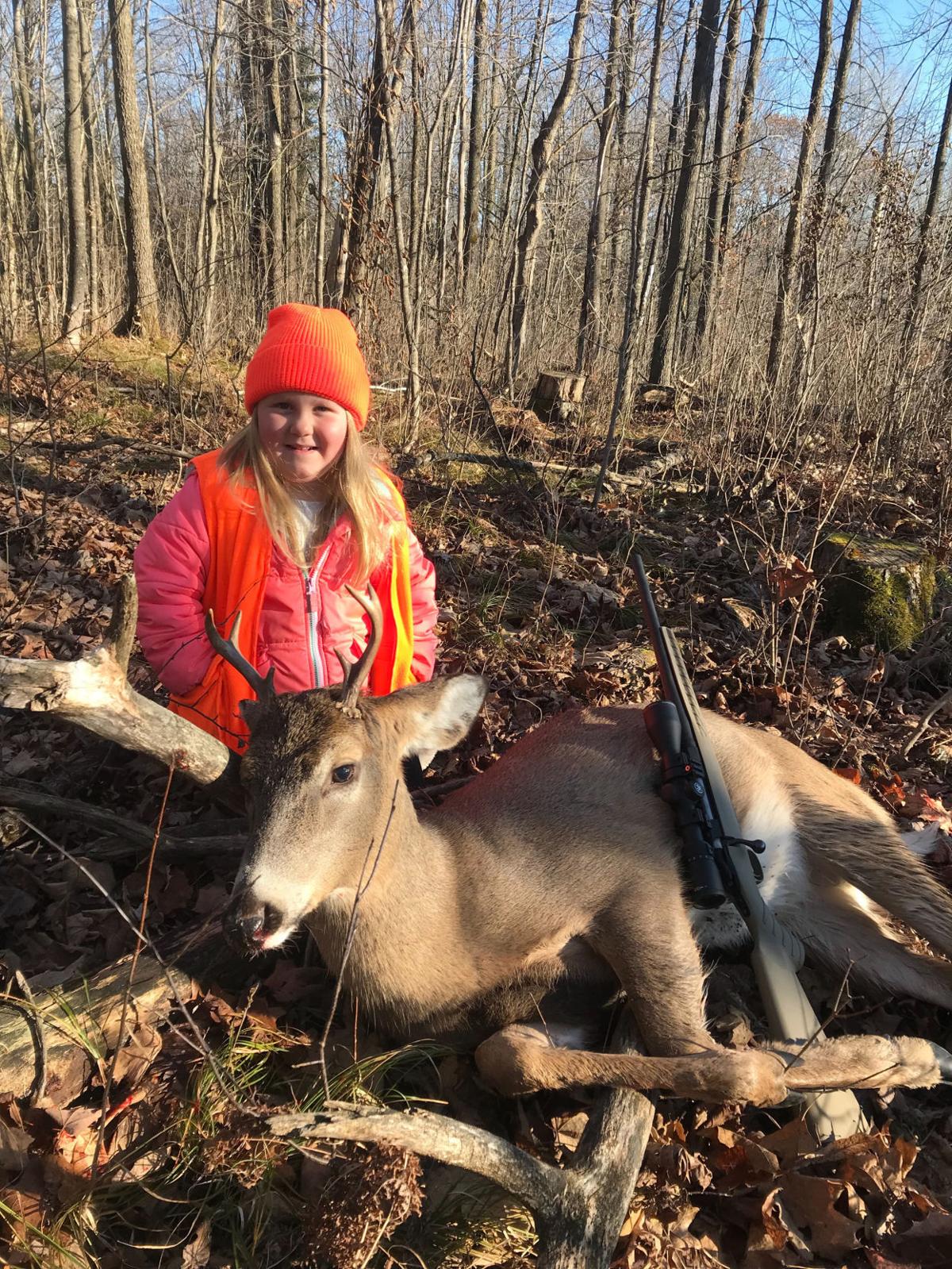 Lexie Harris, 6, poses after bagging a buck in Taylor County. Lexie is among the first youngsters to bag a buck under the state's new law that eliminates the state's minimum hunting age. Photo: TYLER HARRIS
Read about Lexie here.
Today the WI Dept. of Natural Resources (DNR) released a report on this year's deer harvest that read, in part:
Wisconsin's nine-day gun deer season continued to show hunting as a safe recreational activity, as the season ended with seven hunting incidents and no hunting-related fatalities. None of these incidents involved mentored youth hunters.
Do you suspect that some editors, reporters, and lawmakers were secretly anticipating and waiting, possibly hoping, for "incidents" involving mentored youth hunters that they could subsequently use to write negative articles and news releases about the new law?
I sure do.