Suppose I mention to you, "Charlie Brown," and ask you to respond with the first thought that comes to mind.
You would/should say, "Peanuts."
Now I say to you, "Charlie Brown on television."
You naturally respond…
And again that would be expected. But our beloved Charlie did TV specials for Thanksgiving and Halloween, too.
This year marks the 51st year of the animated special "It's The Great Pumpkin, Charlie Brown." The PEANUTS gang celebrates Halloween, with Linus hoping that, finally, he will be visited by The Great Pumpkin, while Charlie Brown is invited to a Halloween party.
David Benoit on the piano…
If you missed last week's telecast of the animated classic it's being broadcast again this Sunday 7:00 on ABC-TV.
Some fun facts about the program are here.
BONUS
Remember this TV show?
And it's theme music?
Turns out there were lyrics.
Peggy Lee recorded this in 1965. Her song was included in an Ultra-Lounge compilation many years later.
ONE MORE BONUS
We must mention the passing this week of Fats Domino.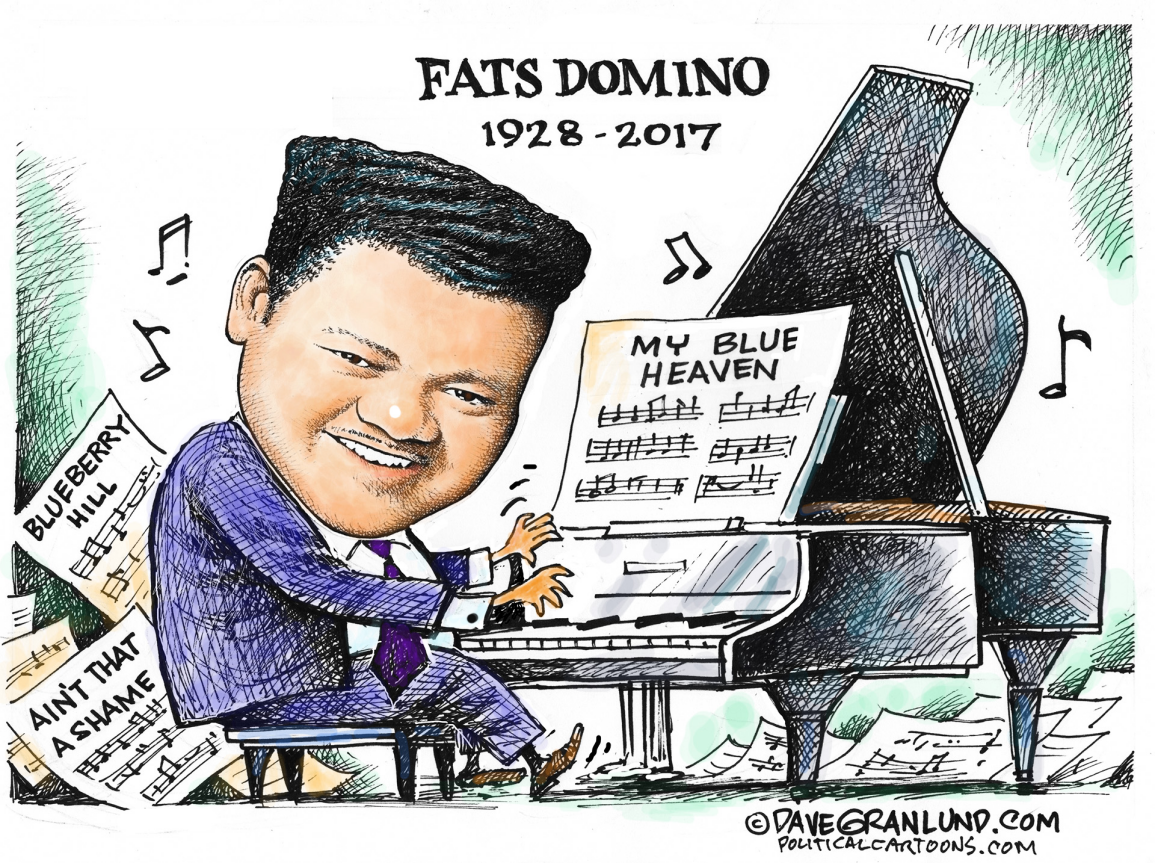 Gwen Thompkins of National Public Radio prepared this report. Just click on the player.