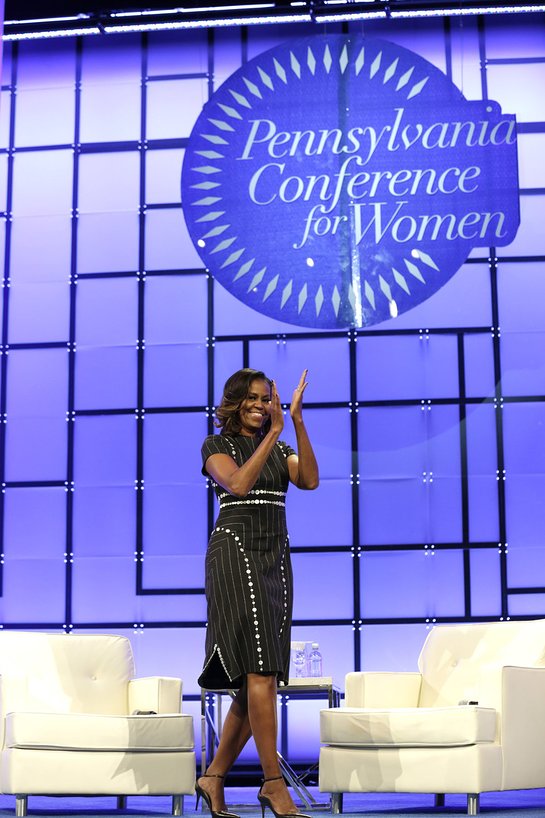 The writer is a female journalist.
Isn't Michelle Obama adorable? She actually thinks she is a typical woman in the United States, and that she can speak for all of us.
Speaking recently at the Pennsylvania Conference for Women…"Don't waste your seat at the table," she said. "If you are scared to use your voice, then you've got to get up and give it to someone who isn't afraid to use the spot."
She has no idea how the real world functions. Her advice could get a lot of women fired.
Read the entire column here.