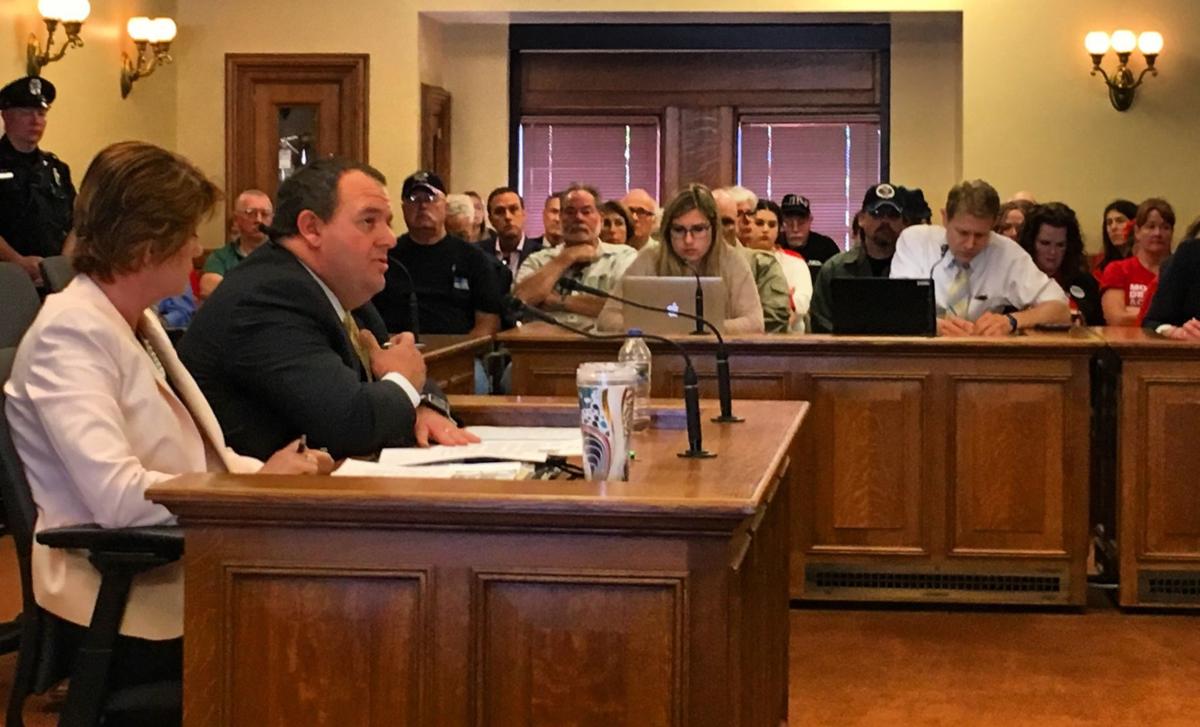 Sen. David Craig, R-Big Bend, testifies about his bill that would allow any person in Wisconsin to carry concealed weapons without a license during the Senate Committee on the Judiciary and Public Safety hearing on May 31, 2017. Photo: Molly Beck, WI State Journal
I find myself agreeing with WTMJ talk show host Jeff Wagner, editorial writers, and Democrat legislators who find state Senator Dave Craig's "Right to Carry" bill to be horrendous public policy.
The Journal Sentinel conducted a fact-check on a criticism of the bill (Granted these fact checks are sometimes questionable).
In response to the Las Vegas shooting , Wisconsin state Rep. Chris Taylor, an uber lefty,  made this claim three days after the tragedy:
Unfortunately, the other thing that we see after these horrible massacres is a loosening of gun laws, allowing dangerous individuals to get firearms more easily. That seems to be the trend in this country. Right here, in our own state, we have a bill that would allow hidden, deadly weapons — every single person to carry one — no training, no background check, even around schools — even around schools.
The newspaper did their fact-check without mentioning Craig by name, even though he's the lead Senate author of the bill. What did the Journal Sentinel determine? You can read it here.