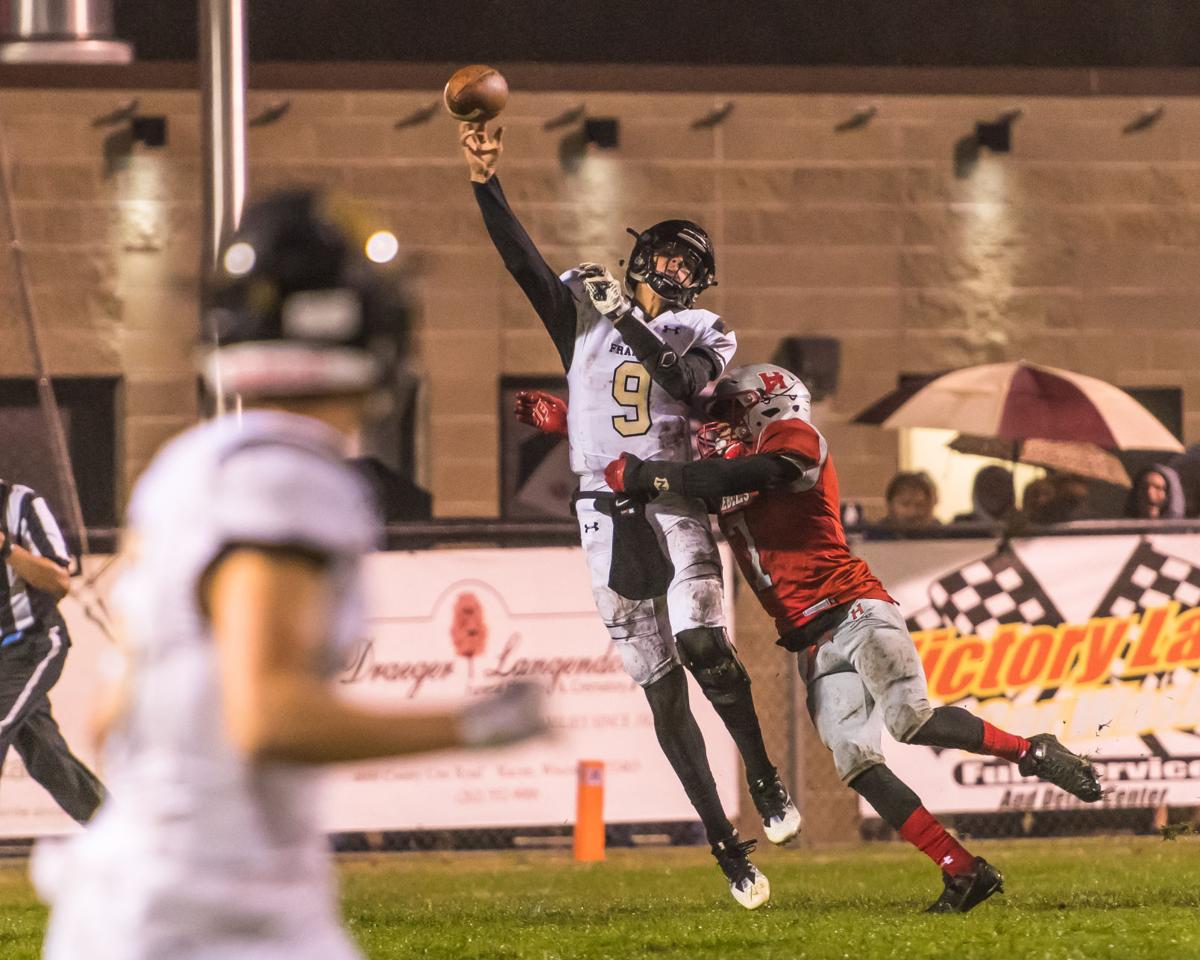 Photo: Racine Journal Times. Franklin QB Max Alba struggles to throw a pass against Racine Horlick Friday night.
Franklin falls in the rain and fog.
The Racine Journal Times has a recap.
Disappointing for Franklin, but the team is solid and could surely make a deep run in the playoffs.