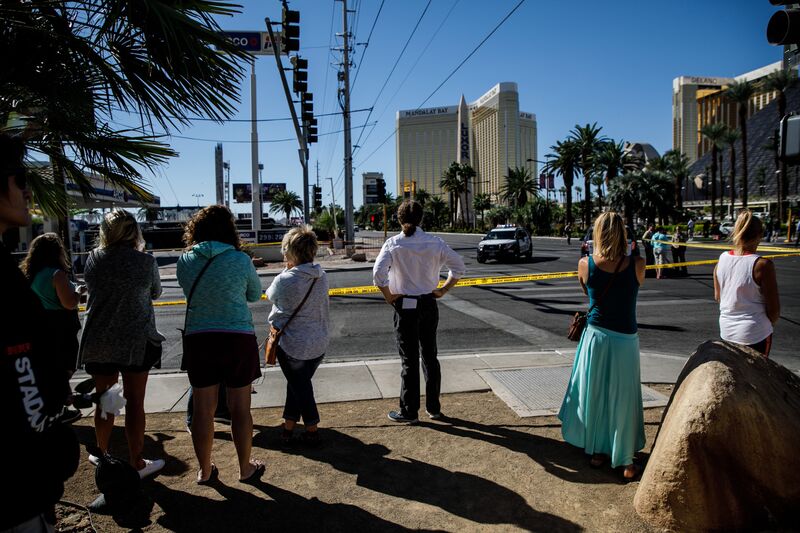 David Shepherd, a former FBI special agent in counter-terrorism who later was the security director for Las Vegas Sands Corp.'s Venetian resort spoke with National Public Radio.
"How many entrances are in these properties? Five, seven? How many doors are on some of the entrances? Sixteen, eighteen?
"So what, are you going to put metal detectors and everybody go from there? Are you going to actually pat down everybody going in? Or do I want to go to another place that doesn't do that?"
It's already started.
Will tighter security last? Will it spread up and down the Strip?
And what about screening luggage at the hotels just like security personnel do at the airports? No hotel in the country has resorted to that practice that could pose logistical and legal nightmares.
Still, many now wonder what will happen to the Las Vegas tourist experience.
Laura Bliss of CityLab examines in today's read.