Some members of the Oakland Raiders kneel during the playing of the National Anthem before an NFL football game against the Washington Redskins in Landover, Md., Sunday, Sept. 24, 2017. (AP Photo/Alex Brandon)
At Lambeau Field in Green Bay today during the anthem: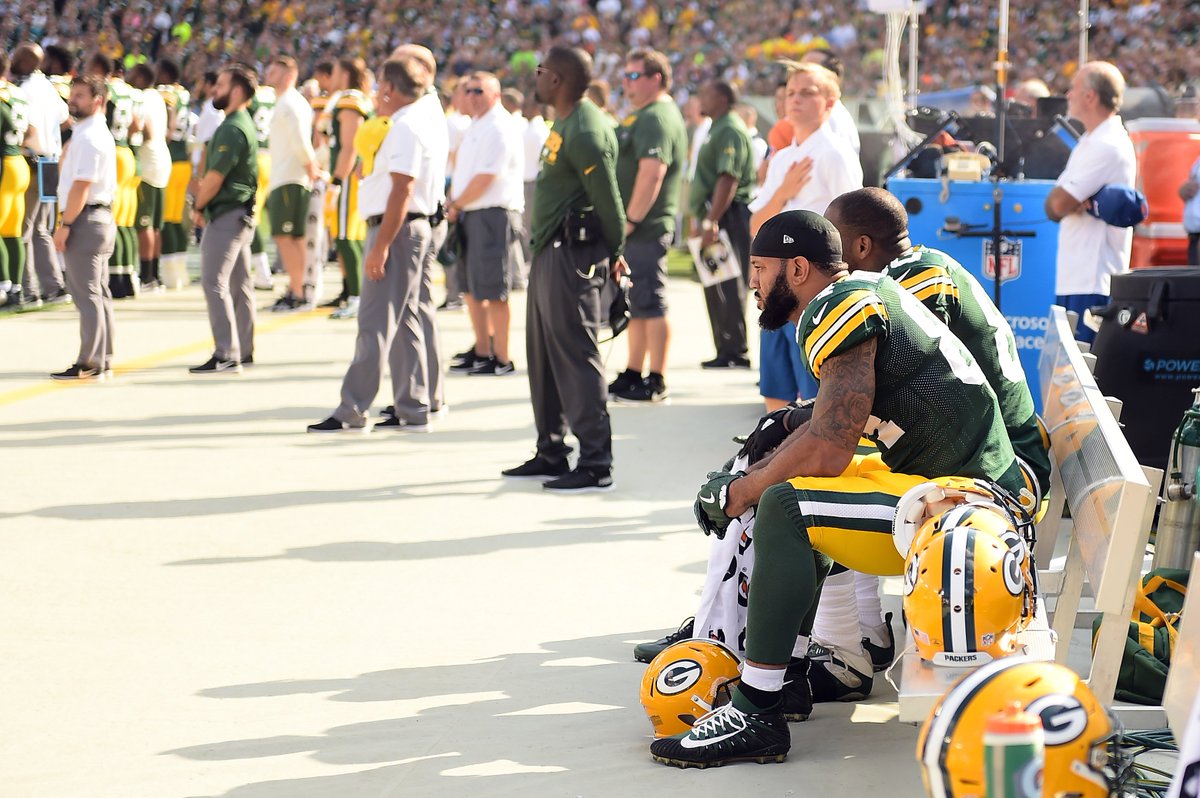 Photo: WTMJ Radio.
Columnist Howie Carr with a brilliant observation:
The NFL's run of terrible press is over — when President Trump attacked the league Friday night in Alabama, 99.99 percent of the alt-left media reflexively fell into line in defense of a sport they were denouncing as barbaric as late as Friday afternoon.

You know that torrent of negative news the fellow travelers has been spewing out about pro football — the epidemics of CTE and spousal abuse, the league's plummeting TV ratings, the half-empty stadiums in California, the $6 tickets going begging, etc., etc.?

Now that Trump has slammed the NFL, it is once again … America's Pastime!