THERE ARE THOUSANDS AND THOUSANDS OF FOOD BLOGS, BUT ONLY ONE CULINARY NO-NO!
The title above could easily read Culinary no-no #'s 529-579.
That's because this installment has 50, count 'em, 50 Culinary no-nos.
If you missed it this past week, Hater, the first dating app that matches people on the things they hate published an infographic on the food most hated in all 50 states.
Let's explore.
Some make perfect sense.
How can you possibly argue with…
The Longhorn State.
What do Texans hate?
The plate at the bottom.
I totally concur.
That's insane.
Well done is a misnomer.
How about New York?
They love their pizza and would never dream of topping it with or dunking it in ranch dressing.
Love this one, from New Jersey that makes me wonder why, after more than 500 Culinary no-no blogs I've never written about it.
Who goes to a gas station and why to buy wine?
In Oklahoma…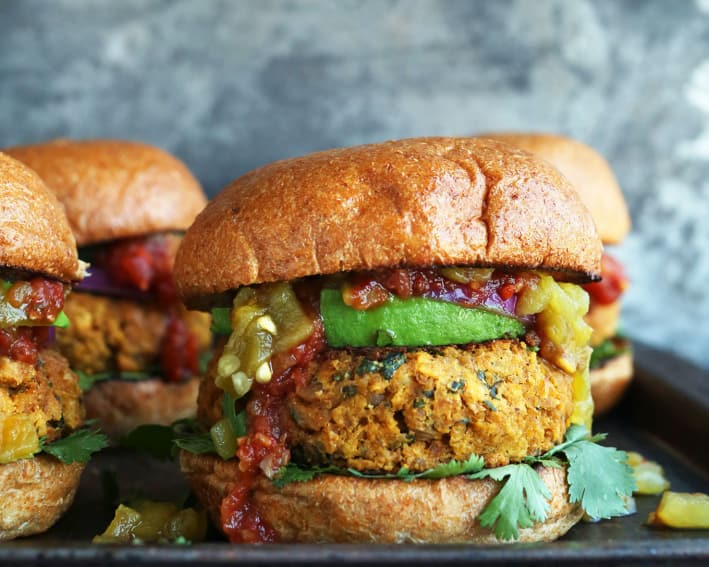 The Okies are right on. No thanks to any veggie burger.
There were choices that I couldn't understand.
Someone needs to explain to Montana that's it's 2017. What do they hate the most?
Pumpkin spice…anything.
In my view the most egregious selection was, not surprisingly, from…
I'm positive it was purely political, a socially conscious decision.
Californians went with a company that has more than $5 billion in annual sales.
American Customer Satisfaction Index's 2015 Restaurant Survey named the company the most-loved restaurant in America.  It also took their top rating in dining experience as well. The criteria included factors like service elements within restaurants, food quality and cleanliness.
OK. They don't know what they're missing.
According to Chick-fil-A, it's "a boneless breast of chicken seasoned to perfection, hand-breaded, pressure cooked in 100% refined peanut oil and served on a toasted, buttered bun with dill pickle chips."
From the International Business Times last year:
Chick-Fil-A has been highly public about its Christian roots. Its locations aren't open on Sundays.
It faced stark criticism in 2012 for donating to causes many felt to be anti-gay…People threatened a boycott against the restaurant chain. But as the Atlantic pointed out, the brand actually saw a major sales boost from customers who wanted to display their loyalty. It doesn't hurt that about 70 percent of the U.S. is Christian, according to Pew data.
Chick-Fil-A has also softened its religious stances recently. It has largely cut off donations to the causes that many felt were anti-gay. And in the wake of the Orlando, Florida, terrorist shooting at a gay nightclub June 12 that left 49 people dead, a local Chick-Fil-A opened — on a Sunday — to supply free food and beverages to a local blood bank.
Here's the complete map from Hater:
CULINARY NO-NO EXTRAS
Food delivery startups cause tech headache for U.S. restaurants
8 Actually Legit Reasons to Send Back Food at a Restaurant, Ranked